Magento Development
Engaging, Robust, & Customized Web Stores With Magento
Bring your Business to New Heights with our Magento Development Services.

Web Design and Development
By selecting Webority as your Magento development company, a smooth and streamlined customer journey from product browsing to checkout will be guaranteed.

Product Theme Customization
Magento offers functions like zoom-in & zoom-out on product images, multiple images per product, displaying stock availability, adding products to wish lists, showing pricing tiers, and many more.

Extension Development
Our Magento extensions will help you add to or extend the functionality of your Magento store. Whether you want to enhance the user experience, improve the checkout process, or send emails more effectively, there is an extension for you.

Third-party integrations
If you need to integrate Magento with your ERP to streamline operations and reduce overall costs, or amalgamate with CRM to boost sales and revenue, we are there for you.

Progressive Web App
By having a Magento PWA, you can deliver an incredible app-like experience to your customers (icon on the mobile home screen, full-screen display, blazing-fast loading speed, offline mode, etc.).

Catalog Management
No matter the products you're selling, the catalogue of your eCommerce website holds immense importance. Magento has a lot of features that help you with catalogue management.
Over 250,000 merchants use Magento for their business.
Magento Development
Magento is an ecommerce website platform owned by Adobe that specialises in ecommerce websites. Magento users have access to hundreds of unique features that help them connect with their customers and sell their products.
With growing dependence on the internet, more consumers prefer to shop online for goods and services. With the help of Magento, Webority's team of experts facilitates your journey to carry your business transactions online. Magento offers rich features with huge flexibility to manage the content, design, and functionality of e-commerce stores for free!
Webority Technologies has helped many businesses leverage this platform's robust features with personalization to deliver the perfect customer experience. The customization has helped our clients refine navigation for their visitors and design their web store according to their target audiences' convenience.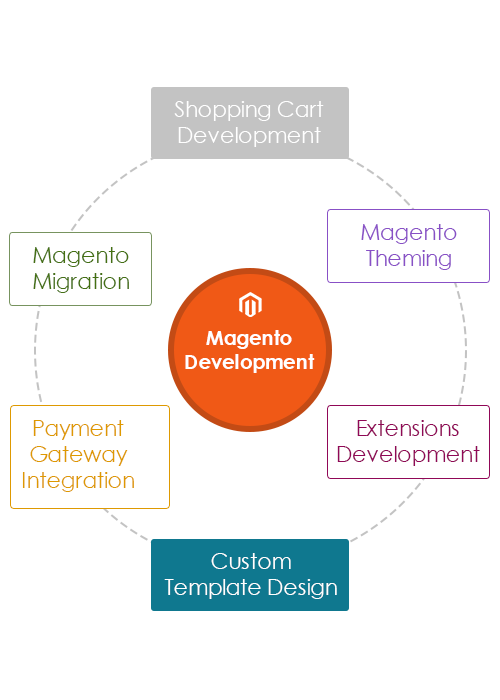 We make the creative solutions.
We make the creative solutions.

Customers

Projects

Countries

Awards
Working Methodology
Our Process
Quality assurance and software testing by seasoned and skilled experts
Dedicated professionals on your team guarantee reliable and timely product and service launches
Testimonials
Real People, Real Words
"Like most businesses, we did not see the value of website maintenance until we witnessed how much goes on weekly, quarterly, and annually to ensure our website is running smoothly and error-free. While we are NotOnMap, we didn't want to be NotOnGoogle, and Webority Technologies' maintenance services have surely taken care of that."
"Weddings and parties immediately transport one to beautiful set-ups at a mere mention. While we were busy making our venues flawless, we forgot that our website was the first impression we were creating on our potential clients. We hired Webority Technologies to redo our website, and it looks just as great as our actual work! It's simple and classy. The number of visitors on our website has doubled after the redesign, and we have also achieved a 38% conversion rate." 
"Webority Technologies, unlike most technology firms, did not hand us over an IT solution catalogue to choose from. They focused on understanding our business problems and how they could employ technology to solve them. The solution designed by Webority Technologies has helped us streamline operations, improve efficiency, and increase productivity, giving us room to grow! Besides, we achieved all this without breaking the bank!" 
"Webority Technologies has made our website stand out with its minimalist design. The hues of browns and greys draw the eye, and our call to action and services remain the highlights! The entire website is so well organised in terms of information that it not only draws the reader in but keeps them on the page with relevant information—just what works with law firms!"
"Our website has opened up a whole lot of new avenues for us! It beautifully showcases the expertise and knowledge of our stylists, our products, and our services. Webority Technologies gave us more than a mere online presence. For those who haven't visited our salon in person yet, our website provides the same experience we wish all our customers to have first-hand."
"Most websites in our industry are complicated and daunting—just as our work appears to be. Webority Technologies understood exactly what I needed. We now have a website that is informative, simple, intuitive, responsive, and secure! These days, when one can nearly do everything on financial websites, this is exactly what we needed to make our website exceptional and not just functional."