Xamarin App Development Company
Webority Technologies, a leading Xamarin app development services company, which offers superior flutter app development services to meet your business needs. Xamarin is an open-source framework for building cross-platform mobile applications. It allows developers to write code once and deploy it across multiple platforms, including iOS, Android, and Windows. Xamarin uses C# as its programming language, providing a familiar and robust environment for developers to create feature-rich and high-performance apps.

Let's create something great together
Native Multiplatform Support
Develop apps faster & smarter – not harder
The affordability of a Xamarin development services makes it the right choice for smaller businesses or for those looking to expand their business across several mobile platforms. Along with the minimal cost, the efficiency and reliability of Xamarin-based solutions make them the choice of industry leaders like Bosch, Siemens, UPS, and Pinterest.
This framework allows us to leverage JS libraries to create mobile applications such as websites. The webpage is contained within a container that appears to be a local application. It's unique in that it includes C# and a runtime language that runs on three different mobile platforms.
Webority Technologies has helped over 154 businesses develop solutions based on Xamarin, providing a flexible and complete customer experience. While Xamarin development services remains our coders' delight, it is a great choice for those wanting to develop native or cross-platform apps.
Benefits of
Xamarin App Development
In today's digital era, mobile applications have become an essential part of businesses. They provide a convenient and engaging way to interact with customers, offer services, and generate revenue.

Cross-platform Development
One of the major advantages of Xamarin is its ability to build cross-platform applications. With Xamarin, developers can write code once and reuse it across multiple platforms, saving time and effort. This cross-platform capability ensures consistent functionality and user experience across different devices.

Code Reusability
Xamarin enables code sharing between different platforms, allowing developers to reuse a significant portion of the codebase. This not only speeds up development but also reduces maintenance efforts. Changes made to the shared code are automatically reflected in all platforms, ensuring consistency and reducing the chances of errors.

Native-like Performance
Xamarin leverages native APIs and UI controls, resulting in native-like performance and user experience. The apps built with Xamarin are not limited by the performance constraints of web-based hybrid apps. They have access to platform-specific capabilities, ensuring optimal performance and responsiveness.

Access to Native APIs
Xamarin provides access to a vast range of native APIs and SDKs, allowing developers to leverage platform-specific features. This enables the integration of advanced functionalities, such as camera access, GPS, push notifications, and more. Xamarin ensures that developers have the tools they need to create powerful and feature-rich applications.

Faster Time-to-Market
By enabling code sharing and reusability, Xamarin significantly reduces development time and effort. Developers can build applications for multiple platforms simultaneously, streamlining the development process. This results in faster time-to-market, allowing businesses to launch their apps quickly and gain a competitive edge.

Deployment and Support
After successful testing, the app is deployed to the respective app stores, such as Google Play Store and Apple App Store. Ongoing support and maintenance are provided to address any user feedback, bug fixes, or compatibility updates.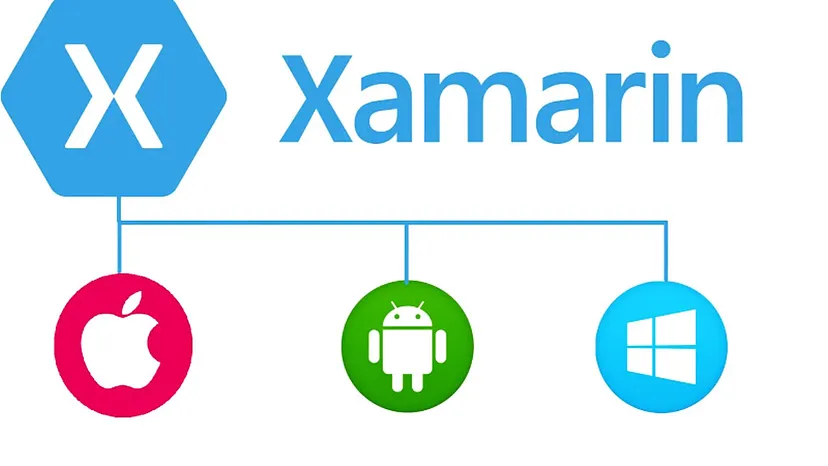 Future of Xamarin App Development
The future of Xamarin app development services looks promising. With Microsoft's continuous support and updates, Xamarin is expected to evolve further, providing developers with more tools and features to create innovative mobile applications. As the demand for cross-platform development increases, Xamarin's ability to deliver native-like performance and code sharing capabilities will continue to be highly valued in the industry.
Popular Xamarin App Development Tools
Xamarin Android
Xamarin Ios 
Visual Studio
Xamarin Forms
We make the creative solutions.
We make the creative solutions.

Customers

Projects

Countries

Awards
Working Methodology
Our Process
Quality assurance and software testing by seasoned and skilled experts
Dedicated professionals on your team guarantee reliable and timely product and service launches
Testimonials
Real People, Real Words
"Like most businesses, we did not see the value of website maintenance until we witnessed how much goes on weekly, quarterly, and annually to ensure our website is running smoothly and error-free. While we are NotOnMap, we didn't want to be NotOnGoogle, and Webority Technologies' maintenance services have surely taken care of that."
"Weddings and parties immediately transport one to beautiful set-ups at a mere mention. While we were busy making our venues flawless, we forgot that our website was the first impression we were creating on our potential clients. We hired Webority Technologies to redo our website, and it looks just as great as our actual work! It's simple and classy. The number of visitors on our website has doubled after the redesign, and we have also achieved a 38% conversion rate." 
"Webority Technologies, unlike most technology firms, did not hand us over an IT solution catalogue to choose from. They focused on understanding our business problems and how they could employ technology to solve them. The solution designed by Webority Technologies has helped us streamline operations, improve efficiency, and increase productivity, giving us room to grow! Besides, we achieved all this without breaking the bank!" 
"Webority Technologies has made our website stand out with its minimalist design. The hues of browns and greys draw the eye, and our call to action and services remain the highlights! The entire website is so well organised in terms of information that it not only draws the reader in but keeps them on the page with relevant information—just what works with law firms!"
"Our website has opened up a whole lot of new avenues for us! It beautifully showcases the expertise and knowledge of our stylists, our products, and our services. Webority Technologies gave us more than a mere online presence. For those who haven't visited our salon in person yet, our website provides the same experience we wish all our customers to have first-hand."
"Most websites in our industry are complicated and daunting—just as our work appears to be. Webority Technologies understood exactly what I needed. We now have a website that is informative, simple, intuitive, responsive, and secure! These days, when one can nearly do everything on financial websites, this is exactly what we needed to make our website exceptional and not just functional."