Flutter App Development Company
Webority Technologies, a leading flutter app development services company, which offers superior flutter app development services to meet your business needs. Flutter, a revolutionary open-source UI software development kit, has gained immense popularity in the world of mobile app development. It was introduced by Google and is known for its ability to create visually stunning and high-performance applications for multiple platforms using a single codebase.

Let's create something great together
Modify or customize widgets with ease
Build scalable and highly functional mobile applications
Flutter app development is a cutting-edge and revolutionary approach to building high-performance mobile applications. Powered by Google, Flutter combines the best of both worlds: a rich set of customizable widgets and a reactive framework that enables lightning-fast UI rendering.
Its single codebase allows developers to create apps for both iOS and Android simultaneously, saving time and effort. With its hot reload feature, developers can see real-time changes instantly, enhancing productivity. Flutter also boasts a vibrant community and extensive documentation, making it easy for developers to learn and collaborate. Whether you're building a simple app or a complex user interface, Flutter provides an exceptional development experience, resulting in beautiful, fast, and native-like applications.
Flutter Development
Build Dynamic Feature-Loaded Apps for Mobile, Web and Desktop
One codebase for all platforms

Hot reload
Hot reload allows you to see changes in the code immediately reflected in the user interface. This accelerates the process of working on the application's appearance and allows developers to repair problems, saving time and money.

Widget library
In Flutter, everything is defined as a widget. A widget can be anything from a colour to padding to a menu. We have the ability to create complex widgets that may be adjusted to meet the needs of your application.

Cross-platform Expansion
Our developers use Flutter to write code that runs across several platforms. The user interface is also shareable in addition to the UI code. In comparison to maintaining many codebases for different platforms, this makes maintaining a single codebase considerably easier.

Native Performance
Platform-specific widgets are available in Flutter for Google Fuchsia, Android, and iOS. These widgets can be added to a Flutter application to take advantage of platform-specific features. As a result, third-party integrations and APIs can be readily integrated into Flutter.

Open-source
Flutter was introduced by Google as an open-source platform. Our developers experiment with a variety of design possibilities while creating Flutter apps. Material Design and Cupertino widgets can be used to develop user-friendly applications.

Single Code Base
Flutter is an excellent solution for designing cross-platform apps with native-like experiences for both Android and iOS because it only requires a single code base. We can build a Flutter app that can perform like a native app in terms of features, UX, and functionality.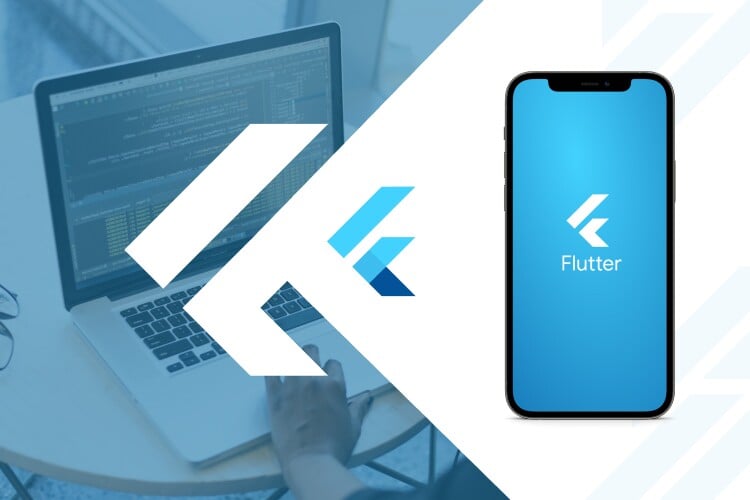 Flutter Development Services
Webority Technologies is a flutter app development services company which deliver a user-friendly front end and a robust backend capable of handling concurrent usage by thousands of users. Our skilled Flutter developers combine Dart with a range of front-end and back-end technologies such as NodeJS, SQL Lite database, PHP, Real M database, Laravel, and ROR. With expertise in Flutter's Human Interface Design for iOS and Material Design Specification for Android, we ensure an immersive app experience that aligns with native interfaces.
We make the creative solutions.
We make the creative solutions.

Customers

Projects

Countries

Awards
Working Methodology
Our Process
Quality assurance and software testing by seasoned and skilled experts
Dedicated professionals on your team guarantee reliable and timely product and service launches
Testimonials
Real People, Real Words
"Like most businesses, we did not see the value of website maintenance until we witnessed how much goes on weekly, quarterly, and annually to ensure our website is running smoothly and error-free. While we are NotOnMap, we didn't want to be NotOnGoogle, and Webority Technologies' maintenance services have surely taken care of that."
"Weddings and parties immediately transport one to beautiful set-ups at a mere mention. While we were busy making our venues flawless, we forgot that our website was the first impression we were creating on our potential clients. We hired Webority Technologies to redo our website, and it looks just as great as our actual work! It's simple and classy. The number of visitors on our website has doubled after the redesign, and we have also achieved a 38% conversion rate." 
"Webority Technologies, unlike most technology firms, did not hand us over an IT solution catalogue to choose from. They focused on understanding our business problems and how they could employ technology to solve them. The solution designed by Webority Technologies has helped us streamline operations, improve efficiency, and increase productivity, giving us room to grow! Besides, we achieved all this without breaking the bank!" 
"Webority Technologies has made our website stand out with its minimalist design. The hues of browns and greys draw the eye, and our call to action and services remain the highlights! The entire website is so well organised in terms of information that it not only draws the reader in but keeps them on the page with relevant information—just what works with law firms!"
"Our website has opened up a whole lot of new avenues for us! It beautifully showcases the expertise and knowledge of our stylists, our products, and our services. Webority Technologies gave us more than a mere online presence. For those who haven't visited our salon in person yet, our website provides the same experience we wish all our customers to have first-hand."
"Most websites in our industry are complicated and daunting—just as our work appears to be. Webority Technologies understood exactly what I needed. We now have a website that is informative, simple, intuitive, responsive, and secure! These days, when one can nearly do everything on financial websites, this is exactly what we needed to make our website exceptional and not just functional."