what we do
We develop & create a digital future.
Webority Technologies empowers industries to expand their businesses by leveraging cutting-edge technology. Our team of experts reimagine processes and operations to deliver innovative, effective solutions that transform your business. We develop smart web, mobile, and cloud-based applications that create powerful experiences, driving growth and success for our clients.
Established in 2012 and headquartered in Gurugram, India, Webority serves clients around the world, including in the United States, Canada, Japan, the UAE, Qatar, the UK, Kuwait, Saudi Arabia, Singapore, and beyond. Our global presence enables us to provide top-notch digital solutions to businesses of all sizes and industries.
We've established partnerships with the world's most influential organizations, such as Google, Apple, IBM, Intel, Adobe, Oracle, and Microsoft. We're proud to have worked with prominent names like Patanjali, Johnson & Johnson, DreamFolks, and Zigram, delivering exceptional results and driving growth for our clients.

Design
Creating a great user experience for your customers

Branding
We provide experienced advice and insight into the potential for revitalising your brands

Development
Customized web solutions for your business needs

Customers

Projects

Countries

Awards
Feel tired and stressed while performing your tasks? You need us!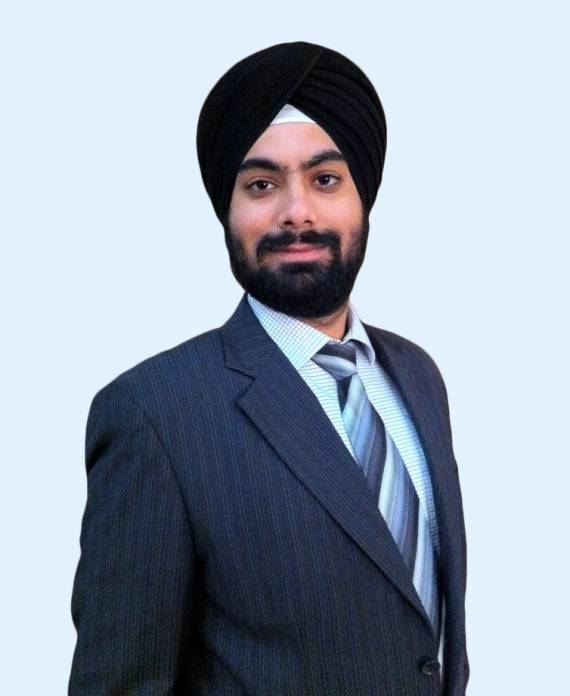 Founder & CEO
Navneet founded Webority Technologies in 2012 with a vision to empower businesses with digital solutions and bring a change by bringing innovation and quality in execution. He is passionate about building technology solutions to business problems. Being a Microsoft alum, professionalism and strategic thinking is at the core of his strengths. He has worked and advised many startup and currently he lives in Gurgaon, Haryana.
Feel tired and stressed while performing your tasks? You need us!
In 2012, Navneet founded Webority Technologies with a clear mission to provide businesses with cutting-edge digital solutions and drive change through innovative and high-quality execution. With a proven track record of creating technology solutions that solve complex business problems, Navneet leverages his expertise gained from his previous role at Microsoft, where professionalism and strategic thinking were his core strengths. Throughout his career, Navneet has worked with and advised numerous startups, and he currently resides in Gurugram, Haryana.
Trusted by Future Leaders
Our Clients
Testimonials
What our customers are saying
"Like most businesses, we did not see the value of website maintenance until we witnessed how much goes on weekly, quarterly, and annually to ensure our website is running smoothly and error-free. While we are NotOnMap, we didn't want to be NotOnGoogle, and Webority Technologies' maintenance services have surely taken care of that."
"Weddings and parties immediately transport one to beautiful set-ups at a mere mention. While we were busy making our venues flawless, we forgot that our website was the first impression we were creating on our potential clients. We hired Webority Technologies to redo our website, and it looks just as great as our actual work! It's simple and classy. The number of visitors on our website has doubled after the redesign, and we have also achieved a 38% conversion rate." 
"Webority Technologies, unlike most technology firms, did not hand us over an IT solution catalogue to choose from. They focused on understanding our business problems and how they could employ technology to solve them. The solution designed by Webority Technologies has helped us streamline operations, improve efficiency, and increase productivity, giving us room to grow! Besides, we achieved all this without breaking the bank!" 
"Webority Technologies has made our website stand out with its minimalist design. The hues of browns and greys draw the eye, and our call to action and services remain the highlights! The entire website is so well organised in terms of information that it not only draws the reader in but keeps them on the page with relevant information—just what works with law firms!"
"Our website has opened up a whole lot of new avenues for us! It beautifully showcases the expertise and knowledge of our stylists, our products, and our services. Webority Technologies gave us more than a mere online presence. For those who haven't visited our salon in person yet, our website provides the same experience we wish all our customers to have first-hand."
"Most websites in our industry are complicated and daunting—just as our work appears to be. Webority Technologies understood exactly what I needed. We now have a website that is informative, simple, intuitive, responsive, and secure! These days, when one can nearly do everything on financial websites, this is exactly what we needed to make our website exceptional and not just functional."