Customer Focused Drupal Development Company
In today's digital world drupal development services and company, it's super important for businesses to have a strong online presence. Having a website that looks amazing and works really well can make a huge difference. It helps you reach more people, get them interested, and turn them into customers.

We know our Drupal development company has special needs, and you want solutions that work great, save time, and fit perfectly. People love us because we're really good at what we do!
That's where Drupal comes in! It's a special tool that helps create awesome websites with lots of cool features. And there are experts out there who know all about Drupal and can help businesses like yours.
These experts offer Drupal development services. They do things like designing, building, customizing, and taking care of websites made with Drupal. They're like super skilled heroes who make websites look and work exactly how you want them to.
Drupal Development
Drupal development Services
Webority Technology has expertise in Drupal CMS design, which ensures that you have a professional, user-friendly, rich interface, and SEO-friendly website. Here, an experienced team of Drupal developers has complete expertise in customising the flexible Drupal framework, which can produce interactive, feature-rich, modern, and advanced business solutions.

Drupal Website Development
Professional Drupal development services involve designing and building websites using Drupal CMS. Experts create custom themes, implement desired features, and deliver high-quality, fully functional websites that perfectly fit business requirements.

Custom Module Development
Drupal's modular architecture enables developers to create custom modules that add unique features to websites. Custom module development services empower businesses to enhance their Drupal websites with specialized functionalities that align with their goals and requirements.

Drupal Theme Customization
Drupal offers a wide range of pre-designed themes and templates. However, businesses often require a unique look and feel to match their brand identity. Drupal development companies provide theme customization services, tailoring the visual aspects of the website to align with the client's branding and design preferences.

Drupal Migration and Upgrades
If you have an existing website on a different CMS or an older version of Drupal, migration services can help seamlessly transfer your content and data to the latest version of Drupal. Additionally, Drupal development companies offer upgrade services to keep your Drupal website up to date with the latest features, security patches, and performance enhancements.

Drupal Consulting and Strategy
If you're not sure what to do with your website or need help with Drupal stuff, Drupal consulting services are here to save the day! Drupal experts can check out your business needs, give you smart advice, suggest the best Drupal solutions, and help you plan and do your Drupal project the right way. They're like friendly superheroes who make sure everything goes smoothly!

Drupal Support and Maintenance
Creating a website is just the start. To keep it running great and safe, you need ongoing help and care. Drupal development companies offer awesome support and maintenance services. They do important things like updating, fixing bugs, making it run faster, and helping you when you need technical support. It's like having a team of website superheroes always there to make sure everything works perfectly!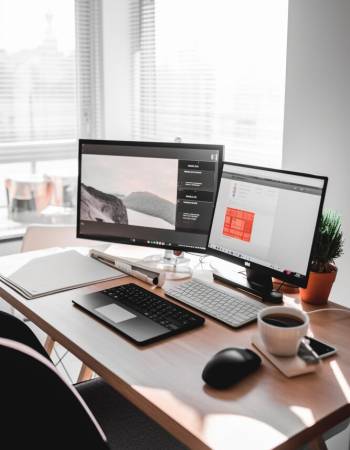 Supercharge Your Online Presence
Wow, you have some incredible dreams! And guess what? We have extraordinary powers when it comes to making fantastic websites with Drupal. Our team is here to help big companies, clubs, organizations, and small businesses achieve their goals, make more money, and bring excitement to people. We have super cool ideas and clever solutions that make everything even better and way more fun!
Create your own cool app or website using Drupal!
Take care of an already-made Drupal site, make it even better!
Level up to the newest version of Drupal, with all the latest features and improvements.

Team up with other Drupal experts to make your website super awesome!
We make the creative solutions.
We make the creative solutions.

Customers

Projects

Countries

Awards
Working Methodology
Our Process
Quality assurance and software testing by seasoned and skilled experts
Dedicated professionals on your team guarantee reliable and timely product and service launches
Testimonials
Real People, Real Words
"Like most businesses, we did not see the value of website maintenance until we witnessed how much goes on weekly, quarterly, and annually to ensure our website is running smoothly and error-free. While we are NotOnMap, we didn't want to be NotOnGoogle, and Webority Technologies' maintenance services have surely taken care of that."
"Weddings and parties immediately transport one to beautiful set-ups at a mere mention. While we were busy making our venues flawless, we forgot that our website was the first impression we were creating on our potential clients. We hired Webority Technologies to redo our website, and it looks just as great as our actual work! It's simple and classy. The number of visitors on our website has doubled after the redesign, and we have also achieved a 38% conversion rate." 
"Webority Technologies, unlike most technology firms, did not hand us over an IT solution catalogue to choose from. They focused on understanding our business problems and how they could employ technology to solve them. The solution designed by Webority Technologies has helped us streamline operations, improve efficiency, and increase productivity, giving us room to grow! Besides, we achieved all this without breaking the bank!" 
"Webority Technologies has made our website stand out with its minimalist design. The hues of browns and greys draw the eye, and our call to action and services remain the highlights! The entire website is so well organised in terms of information that it not only draws the reader in but keeps them on the page with relevant information—just what works with law firms!"
"Our website has opened up a whole lot of new avenues for us! It beautifully showcases the expertise and knowledge of our stylists, our products, and our services. Webority Technologies gave us more than a mere online presence. For those who haven't visited our salon in person yet, our website provides the same experience we wish all our customers to have first-hand."
"Most websites in our industry are complicated and daunting—just as our work appears to be. Webority Technologies understood exactly what I needed. We now have a website that is informative, simple, intuitive, responsive, and secure! These days, when one can nearly do everything on financial websites, this is exactly what we needed to make our website exceptional and not just functional."