Weather App Development Services Company
Get Accurate Forecasts, Real-Time Updates, and Personalized Weather Information with a Cutting-Edge Weather App
Webority Technologies is a top company that provides weather app development services to fulfill your business requirements. Today staying informed about the weather is essential for planning our daily activities, making travel decisions, and preparing for extreme conditions. With the advent of technology, weather app development has revolutionized the way we access weather information. This article will delve into the significance of weather app development, the services they offer, and the companies that excel in creating these indispensable applications.
Weather, a perpetual dance of elements, never remains constant. Its capricious nature demands a profound understanding to aid people in planning their daily endeavours.
Thanks to the soaring advancements in weather forecasting technology, the dissemination of forecasts has branched into diverse avenues, giving rise to the delightful development of weather apps.
Incorporating the marvels of our Weather Forecast App Development, users are empowered to compile a plethora of locations, each offering distinct weather data for meticulous scrutiny. A seamless stream of updated weather information awaits users, with hourly updates readily available for any chosen location.
Beyond the fundamental forecast, supplementary details enrich the user experience, unveiling the precise timings of sunrise and sunset, the prevailing humidity levels at the designated spot, and a comprehensive rain forecast.
Through this cutting-edge application, individuals can stay ahead of the ever-changing weather patterns, receiving instant alerts to prepare for whatever atmospheric conditions lie ahead.
Weather apps stand as the simplest and most efficient method for accessing real-time updates on the upcoming weather, transforming uncertainty into preparedness. Embrace the power of our Weather Forecast App Development and never be caught unawares by the elements again.
Let's create something great together
Accurate Forecasts, Real-Time Updates, and Personalized Weather Information at Your Fingertips
Experience Real-Time Weather Updates and Forecasts
Are you tired of being caught off guard by unpredictable weather conditions? Harness the power of mobile technology with a custom weather app developed exclusively for your needs. At Webority Technologies, we specialize in creating innovative mobile apps that provide accurate forecasts, real-time updates, and personalized weather information to keep you informed and prepared for any weather scenario. Discover how our expert team can help you create a user-friendly and feature-rich weather app that empowers you to stay ahead of the elements.
Beautiful Apps with World-class UI/UX
Stay Ahead of the Weather with a Custom Weather App
Real-time Updates, Accurate Forecasts, and Personalized Weather Insights
Real-Time Weather Updates
Stay informed, rain or shine. Our apps provide real-time weather updates, including current conditions, hourly forecasts, extended forecasts, radar images, and severe weather alerts.
Accurate Forecasts
Plan your day with confidence. Our apps leverage advanced weather data sources and algorithms to provide accurate forecasts for your location, including temperature, humidity, wind speed, precipitation chances, UV index, and more.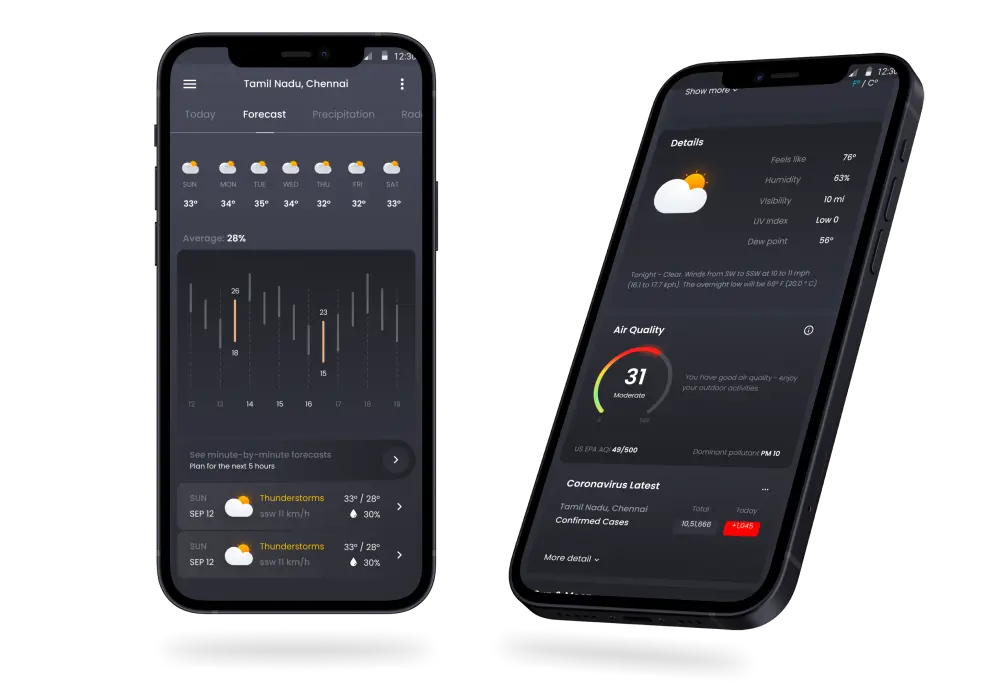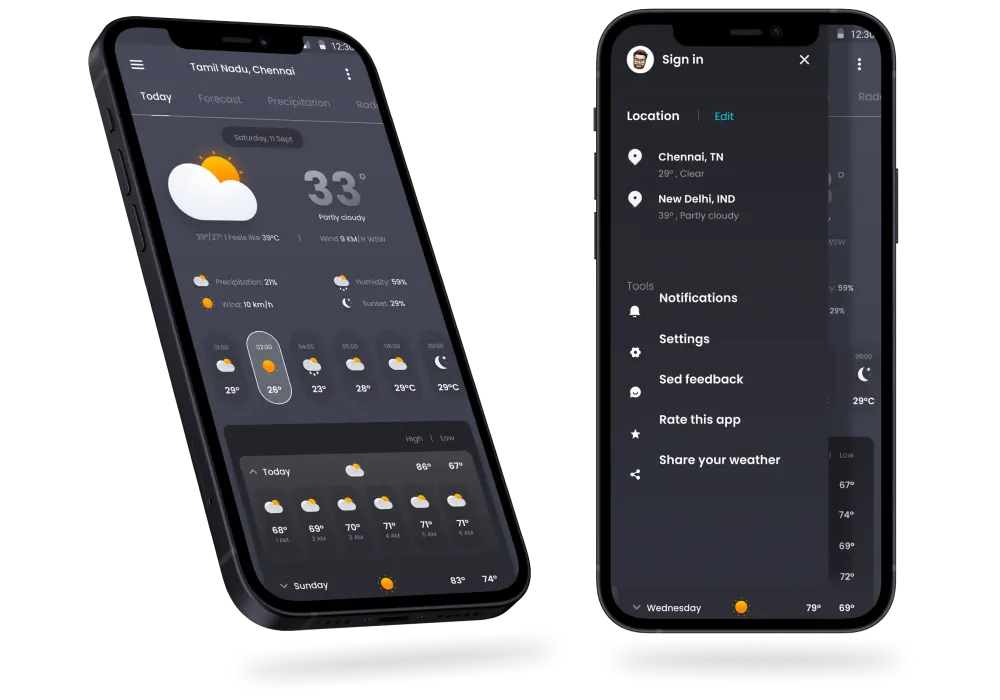 Interactive Maps and Radar
Visualize the weather like never before. Our apps feature interactive maps and radar imagery, allowing you to track storms, view precipitation patterns, monitor cloud cover.
Outdoor Activity Planning
Make the most of your time outdoors. Our apps provide weather insights for various outdoor activities, including hiking, biking, running, skiing, and more, helping you plan your activities based on the weather forecast.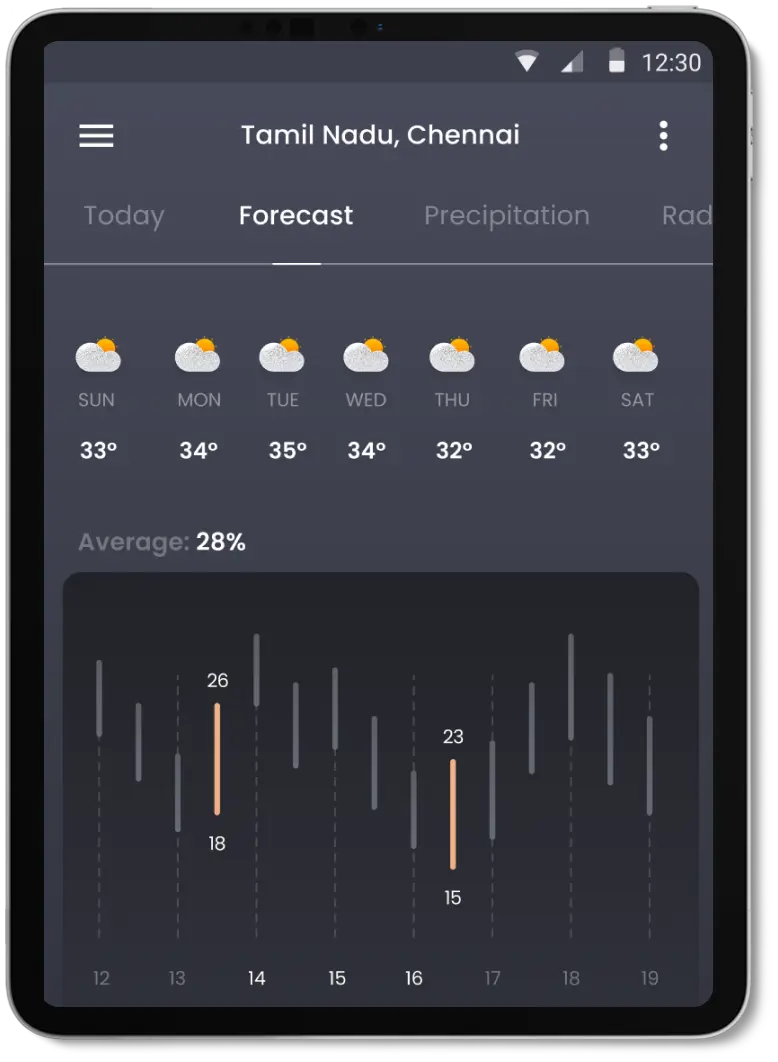 Forecast Anywhere, Anytime.
Expand Your Business Horizons and Embrace Limitless Success
PIONEERING FEATURES AND ADVANCED CAPABILITIES

Historical Weather Data
Provide access to historical weather data, allowing users to analyze past weather patterns and trends for research, planning, or curiosity.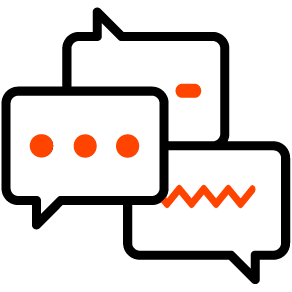 Multiple Language and Unit Support
Cater to a global audience by offering language options and support for different units of measurement, such as Fahrenheit and Celsius.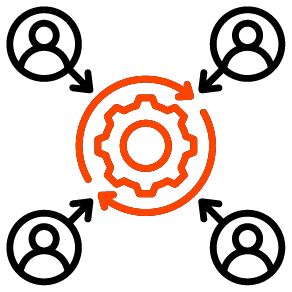 Widget Integration
Allow users to add weather widgets to their device's home screen for quick and convenient access to weather information without opening the app.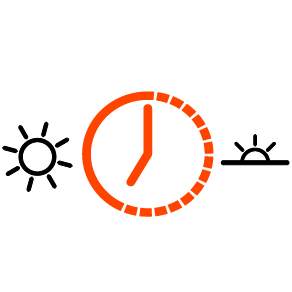 Sunrise and Sunset Times
Display accurate sunrise and sunset times for any given location, helping users plan their day and maximize their outdoor activities.
Why Choose Us?
Let us collaborate to create an weather app development that leaves a lasting impact on visitor attraction. Get in touch with us today and let's begin this exciting journey together!
About us
Webority Technologies
Over 10 years of delivering exceptional IT services globally. We've partnered with diverse clients from startups to large corporations across healthcare, finance, retail, tech and many more. Trust our proven expertise to cater to your unique business needs.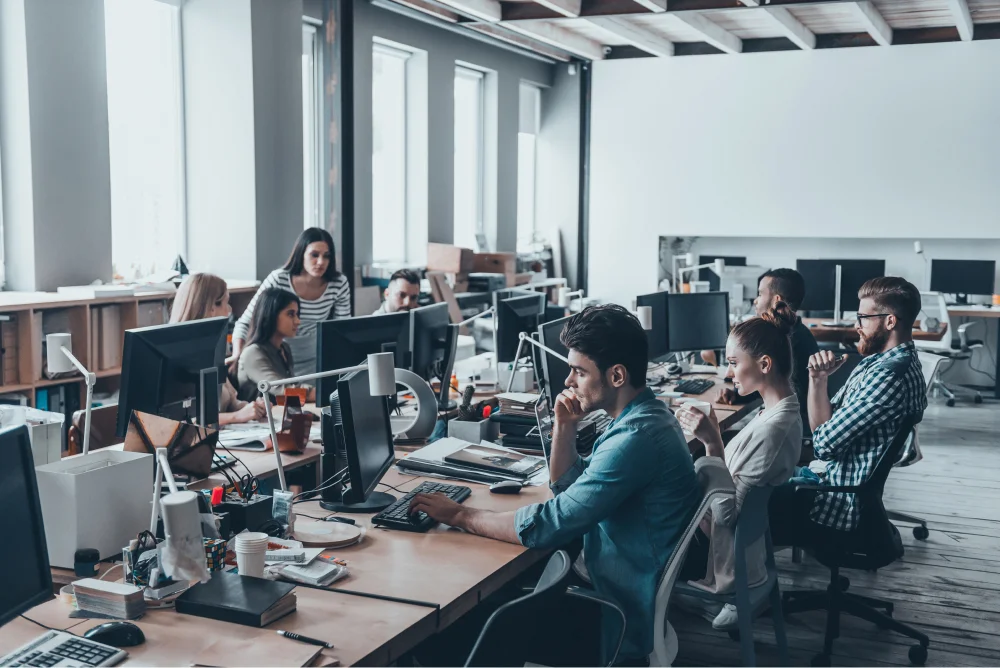 Connect with us today
Work with the Experts.