Video Conferencing App Development Services Company
Anywhere, Anytime: Powering Video Conferencing on Mobile
Webority Technologies is a leading company that offers superior Video Conferencing app development services to meet your business needs. Introducing Our Game-Changing Video Conferencing Mobile App! In today's fast-paced world, where remote work and global collaborations have become the norm, our cutting-edge video conferencing mobile app revolutionizes the way teams connect and collaborate. Empowering businesses of all sizes to overcome geographical barriers, conduct virtual meetings, and enhance productivity like never before.
Say goodbye to travel expenses, accommodation costs, and wasted time on commuting with our cost-saving virtual meetings.
Video conferencing apps offer a range of features that enhance the user experience and make communication more effective. One of the primary features is real-time video and audio communication, allowing participants to engage in face-to-face conversations virtually.
Additionally, screen sharing and file sharing capabilities enable users to present information and collaborate on projects seamlessly.
Integration with collaboration tools is another significant aspect of video conferencing apps. Integrating with popular tools such as project management software and document editors ensures that teams can work together efficiently and maximize productivity during video conferences.
Furthermore, top-notch security and encryption measures guarantee that sensitive information shared during conferences remains confidential.
Let's create something great together
Empower Your Conferencing Business
Maximize Collaboration with Our All-in-One Video Conferencing Solution
In today's fast-paced and interconnected world, staying connected and conducting seamless video conferences is more important than ever. We understand the unique challenges faced by video conferencing businesses and offer tailored mobile app development solutions to revolutionize your operations. With our expertise and passion for cutting-edge technology, we can build a custom mobile app that will take your video conferencing business to new heights. Our team of expert developers specializes in crafting powerful and intuitive mobile apps specifically designed for the unique needs of video conferencing businesses.
Beautiful Apps with World-class UI/UX
Video Conferencing on the Go
Powerful Features for Enhanced Video Conferencing Experiences
High-Quality Video and Audio
Experience crystal-clear video and audio capabilities that enable seamless communication during video conferences. Our app ensures that you can see and hear participants with exceptional clarity, making virtual meetings feel as close to in-person interactions as possible.
Screen Sharing
Share your screen with other participants, allowing you to showcase presentations, documents, or any other content in real-time. This feature enhances collaboration by enabling everyone to view and discuss materials simultaneously.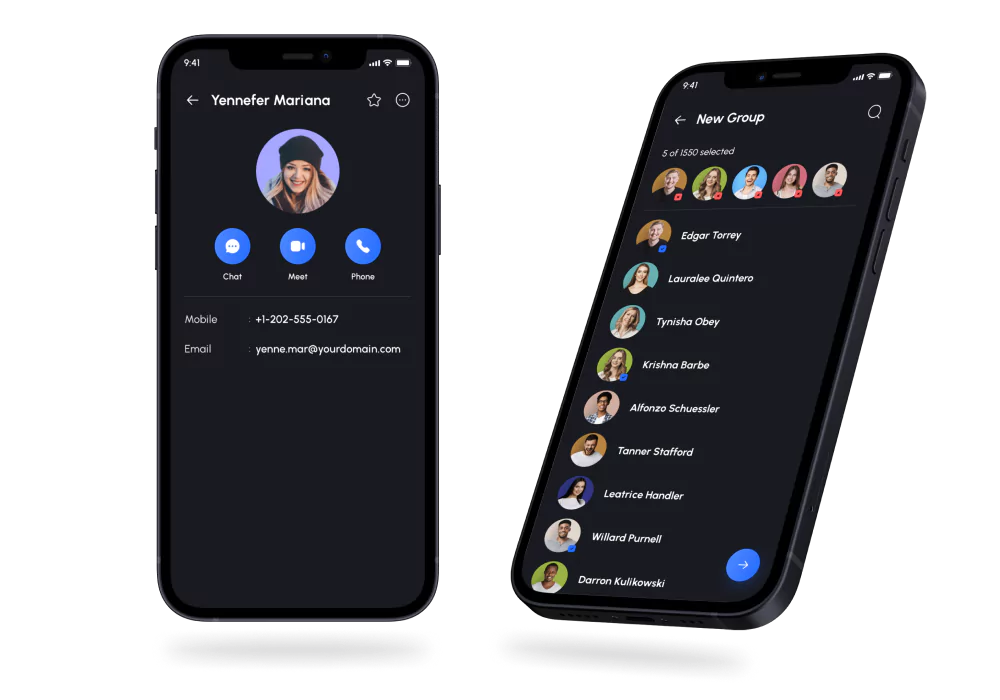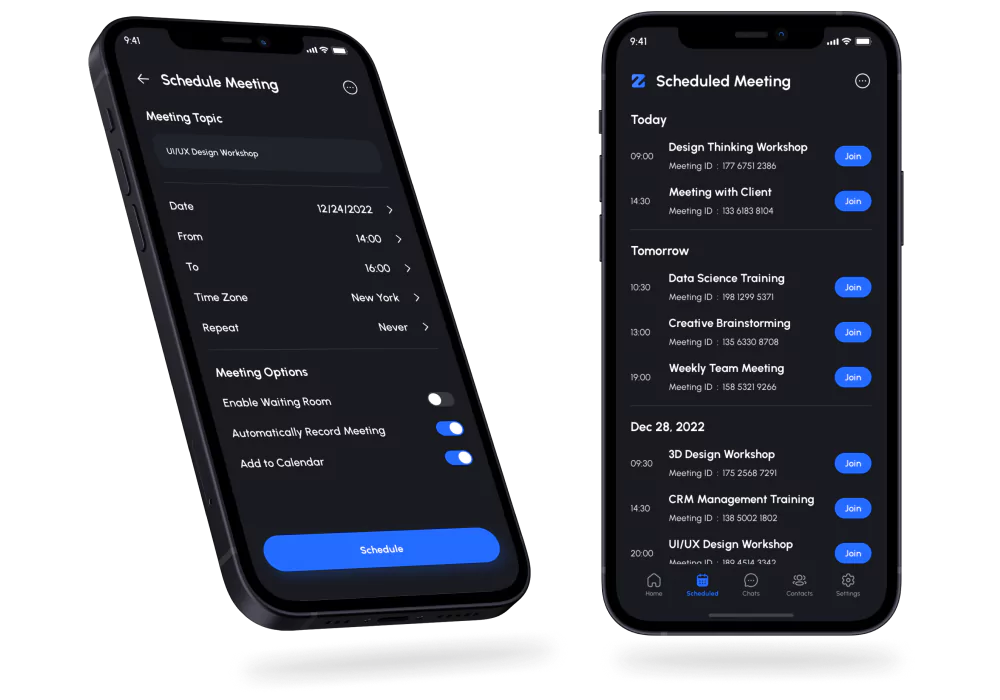 Virtual Backgrounds
Add a touch of personalization and professionalism to your video conferences with virtual backgrounds. Choose from a variety of pre-set backgrounds or upload your own images to create a customized backdrop, eliminating distractions and maintaining a focused environment.
Meeting Scheduling and Reminders
Stay organized with built-in meeting scheduling and reminders. Easily create and send invitations to participants, set up recurring meetings, and receive notifications to ensure you never miss an important video conference.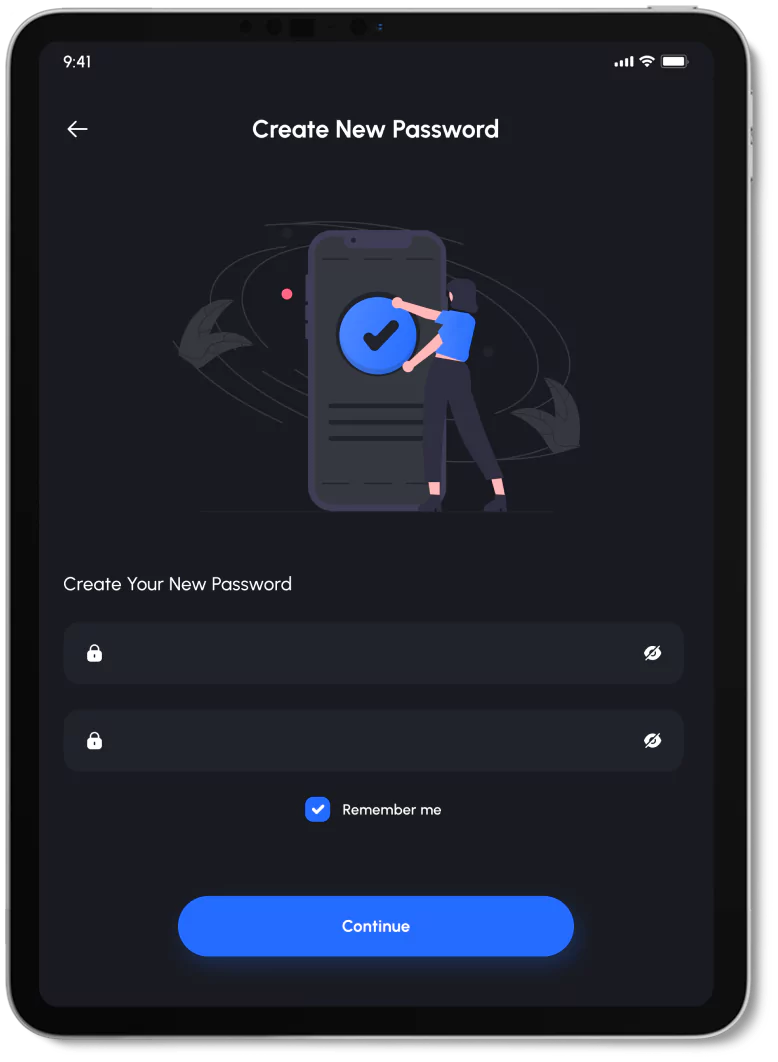 Connect, Collaborate, Conquer
Power up with Mobile Conferencing
Benefits of Our Video Conferencing Mobile App
Increased Productivity
By eliminating the constraints of physical proximity, a video conferencing mobile app allows clients to conduct meetings and discussions without the need for travel. This saves time and resources, enabling teams to focus on core tasks and accomplish more in less time.

Eco-Friendly Solution
By reducing the need for travel and physical meetings, a video conferencing mobile app contributes to a greener environment by minimizing carbon emissions. Clients can showcase their commitment to sustainability while reaping the benefits of eco-friendly business practices.

Cost Savings
With a video conferencing mobile app, clients can significantly reduce travel expenses, including airfare, accommodation, and transportation costs. Virtual meetings eliminate the need for costly business trips, resulting in substantial savings for businesses of all sizes.

Time Efficiency
Video conferencing mobile apps enable clients to quickly organize and join meetings without the need for lengthy preparations or travel time. This saves valuable time and allows for efficient utilization of work hours, increasing overall productivity.
About us
Webority Technologies
Over 10 years of delivering exceptional IT services globally. We've partnered with diverse clients from startups to large corporations across healthcare, finance, retail, tech and many more. Trust our proven expertise to cater to your unique business needs.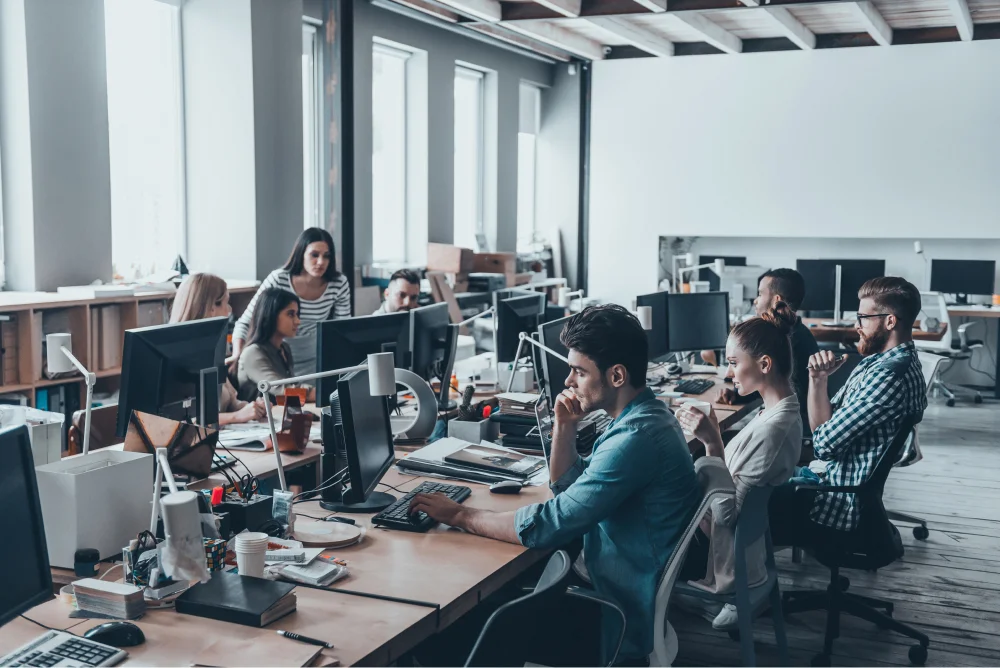 Connect with us today
Work with the Experts.