Live Video Streaming App Development
Unlock the Power of Streaming: Elevate Your Entertainment Experience!
Webority Technologies is a leading company that offers superior live video streaming app development services to meet your business needs. the entertainment industry has undergone a massive transformation, and streaming apps have played a pivotal role in this revolution. With the advent of high-speed internet and the proliferation of smartphones, more people are turning to streaming apps to consume their favorite content conveniently and on the go.
Say goodbye to the limitations of traditional cable TV subscriptions. Streaming offers the flexibility, freedom, and control that modern consumers crave. No longer bound by schedules, you can now watch your favorite movies, TV shows, and live events whenever and wherever you want, across a variety of devices.
One of the most significant benefits of streaming is the abundant content available at your fingertips. From blockbuster films to critically acclaimed series, and international shows to niche documentaries, the streaming world offers a seemingly endless array of choices to suit every taste and interest.
Whether you're a fan of drama, comedy, action, or sports, there's always something new and exciting to discover. Embrace the power of streaming and indulge in a personalized entertainment experience. With customizable profiles and curated recommendations based on your viewing habits, streaming platforms deliver content tailored specifically to your preferences. Say goodbye to mindless channel surfing and immerse yourself in a world where every show and movie is just a click away. Streaming also eliminates the frustration of commercials and ad interruptions, allowing you to enjoy uninterrupted viewing pleasure.
Let's create something great together
Effortless Access to Endless Entertainment
Your All-in-One Entertainment Solution!
Empower Your Streaming Business with a Custom Mobile App In the rapidly evolving world of entertainment, streaming has become the preferred choice for consumers seeking convenient and personalized content experiences. If you're a streaming business looking to capture the attention of your target audience and stay ahead of the competition, a custom mobile app is the perfect solution. At Webority Technologies, we specialize in developing high-quality mobile apps tailored to meet the unique needs of streaming businesses. Our expert team of developers understands the intricacies of the streaming industry and can create a seamless mobile app that elevates your business to new heights.
Beautiful Apps with World-class UI/UX
Key Features of Our Streaming Mobile App Solution
Anywhere, Anytime Streaming
Extensive Content Library
Access a vast collection of movies, TV shows, documentaries, and live events, offering a diverse range of genres and interests to cater to every user.
Personalized Recommendations
Provide users with tailored content suggestions based on their viewing history, preferences, and ratings, ensuring a personalized and engaging experience.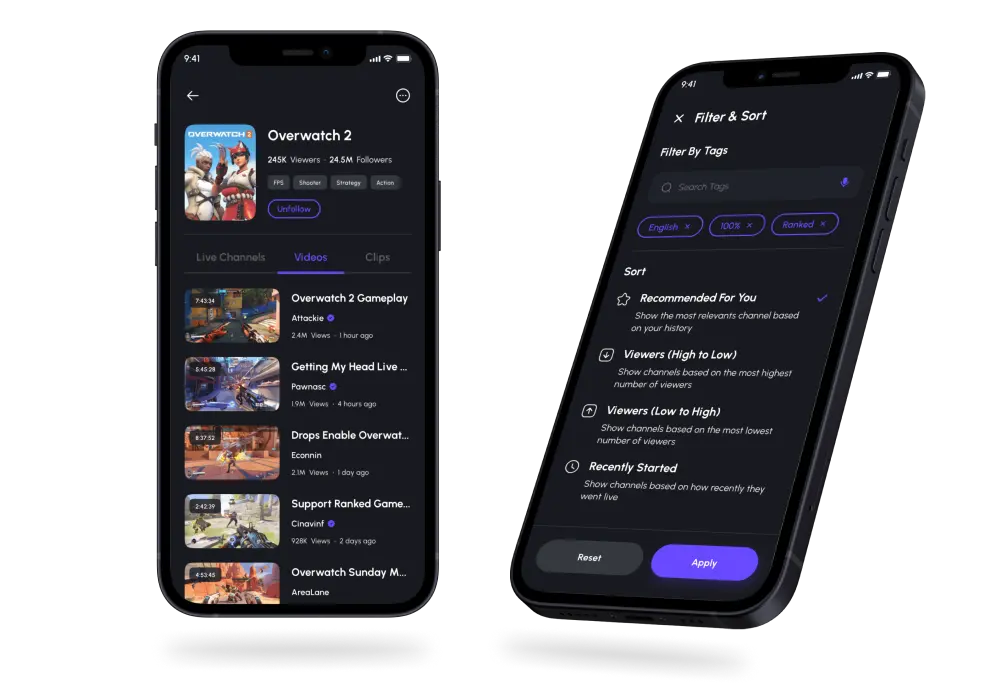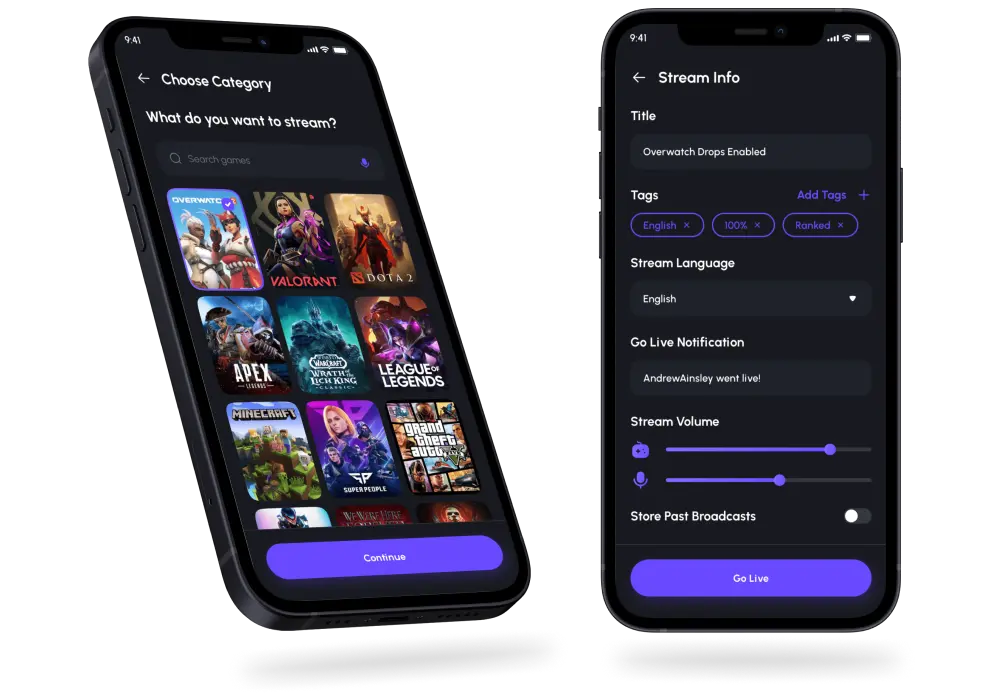 Seamless Streaming Experience
Enjoy smooth video playback and fast buffering, delivering a high-quality streaming experience without interruptions or buffering delays.
Multi-Platform Compatibility
Reach a wider audience by supporting multiple platforms, including smartphones, tablets, smart TVs, and web browsers, allowing users to enjoy your content on their preferred devices.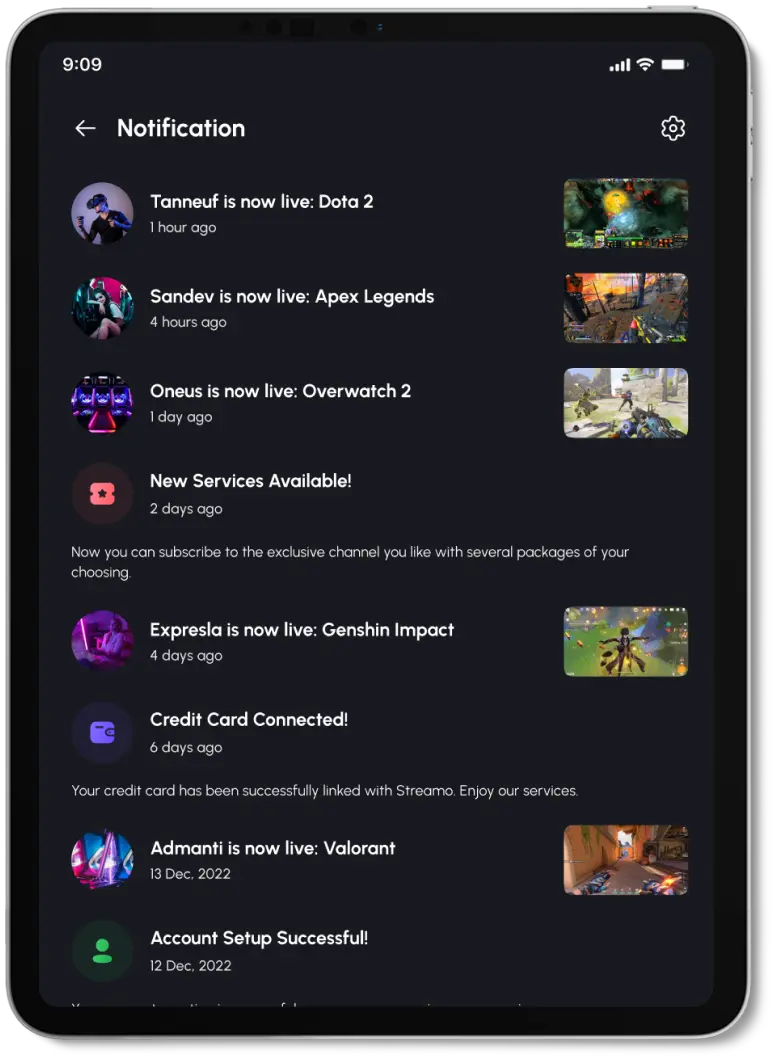 Instant Entertainment Access
Embrace the Benefits of Mobile App Streaming
Unleash the Power of Streaming: Advantages of a Mobile App for Your Business
Increased Brand Visibility
A dedicated mobile app strengthens your brand presence by providing a direct channel for users to access your content. Your app icon on their device serves as a constant reminder of your brand, enhancing brand recognition and visibility.

Seamless Content Access
With a mobile app, users can access your streaming platform anytime and anywhere, even on the go. This flexibility and convenience ensure that users never miss their favourite shows, movies, or live events, resulting in higher engagement and satisfaction.

Monetization Opportunities
A streaming mobile app opens up various monetization avenues, such as subscription plans, ad placements, in-app purchases, and partnerships. These revenue streams contribute to the financial success of your business and support its long-term sustainability.

Data-Driven Insights
Gain valuable insights into user behaviour, content preferences, and consumption patterns through app analytics. This data allows you to make informed decisions, optimize your content offerings, and refine your marketing strategies to better cater to your audience.
Why Choose Us?
Let us collaborate to create an Live Video streaming app that leaves a lasting impact on Industry. Get in touch with us today and let's begin this exciting journey together!
About us
Webority Technologies
Over 10 years of delivering exceptional IT services globally. We've partnered with diverse clients from startups to large corporations across healthcare, finance, retail, tech and many more. Trust our proven expertise to cater to your unique business needs.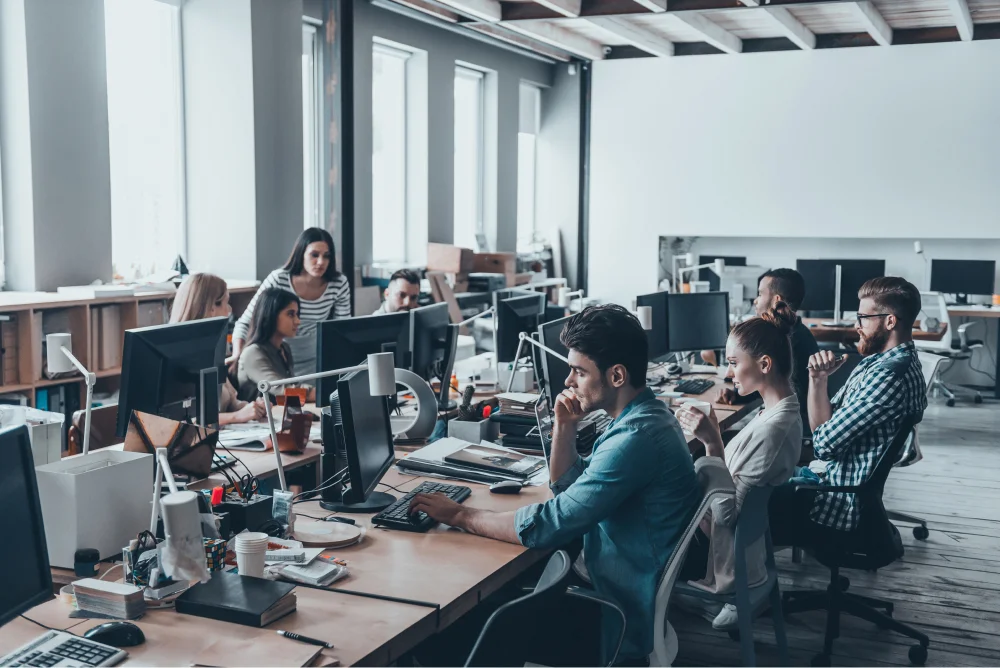 Connect with us today
Work with the Experts.