Sports App Development Services Company
Stay Connected, Stay in the Game
Webority Technologies is a leading company that offers superior sports app development services to meet your business needs. For fans, sports apps have opened up new avenues for engagement. These apps provide live match scores, player statistics, and immersive content that bring fans closer to the action than ever before. Social features in these apps allow fans to interact with each other, creating a sense of community and shared enthusiasm.
sports and technology have merged to create a powerful synergy that is transforming the way athletes train, fans engage, and teams operate. A key player in this revolution is the sports app development services company. These companies are at the forefront of innovation, crafting cutting-edge applications that cater to the diverse needs of athletes, coaches, and fans alike. In this article, we'll explore the role and impact of sports app development services companies in the modern athletic landscape.
In a world where smartphones have become extensions of ourselves, sports app development companies are capitalizing on this trend by creating applications that bridge the gap between athletes, fans, and technology. These apps are not only changing the way we experience sports but also redefining the way athletes approach their training and performance.
The last decade has witnessed a rapid surge in the demand for sports-related applications. From tracking fitness goals to delivering real-time updates during games, sports apps have become an integral part of the sports ecosystem. This rise can be attributed to the increasing need for convenience, personalization, and engagement in the sports domain.
Sports app development services companies are crafting apps that cater to individual athletes' training needs. These apps offer customized workout routines, nutritional guidance, and even injury prevention tips. Athletes can now carry their trainers in their pockets, receiving real-time feedback and adjusting their training regimens accordingly.
Let's create something great together
Step into a New Dimension of Sports Excellence and Connectivity
Empowering Athletes through a Next-Level Mobile App
In the dynamic world of sports, staying ahead of the competition requires more than just skill on the field. It demands innovation, seamless connectivity, and a personalized experience for your athletes and fans. We specialize in crafting exceptional mobile apps tailored specifically for your sports business, empowering you to engage, inspire, and elevate your brand to new heights. Our team of seasoned developers understands the intricacies of the sports industry, and we're passionate about helping you unlock the full potential of your business. From sports clubs and fitness centres to leagues and tournaments, we have the expertise to deliver a mobile app that caters to your unique needs and objectives.
Beautiful Apps with World-class UI/UX
Engage with Cutting-Edge Features
Power-packed Features for Your Sports Mobile App
Live Scores and Updates
Keep your users informed with real-time updates on scores, match results, and key events across various sports. Provide them with instant notifications to ensure they never miss a moment of the action.
Sports News and Articles
Keep users updated with the latest sports news, insights, and analysis. Curate relevant articles, interviews, and blog posts to provide a comprehensive coverage of the sports industry.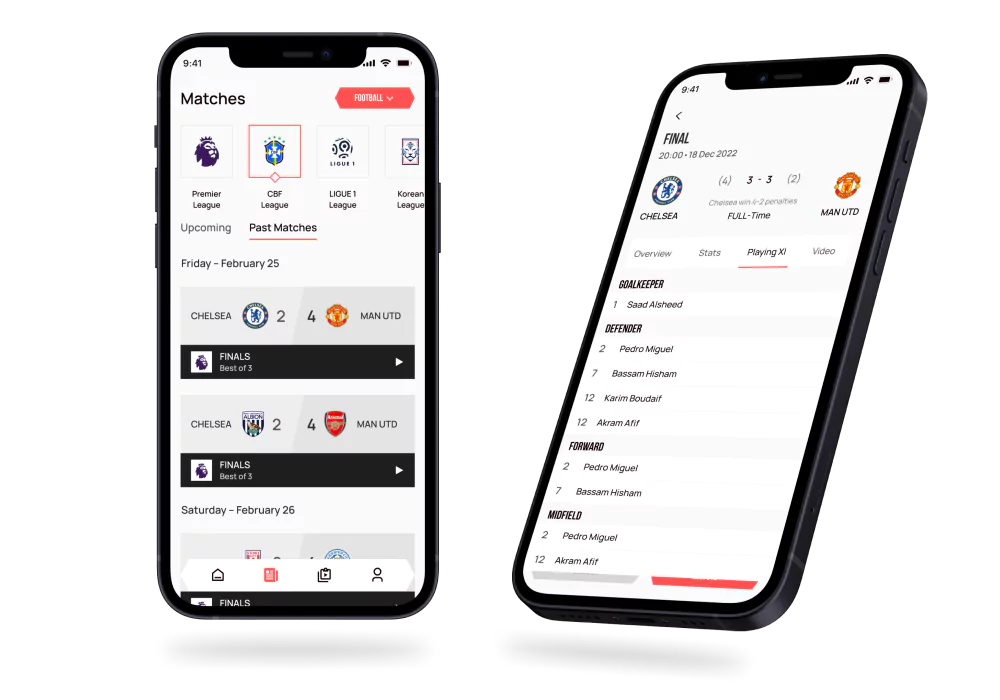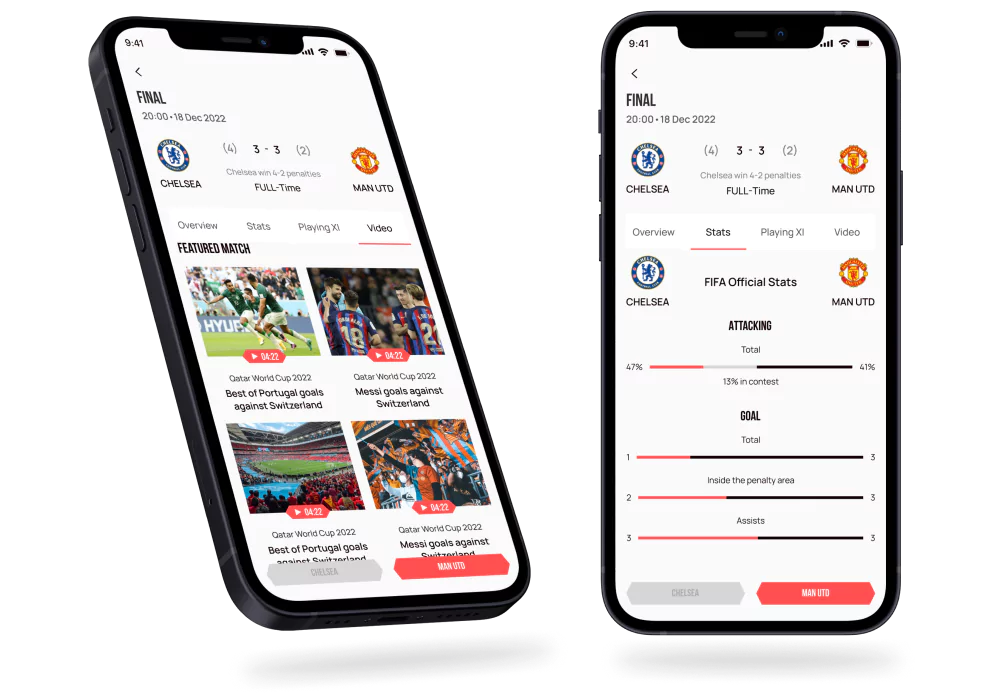 Live Streaming and Video Highlights
Provide live streaming capabilities for matches, tournaments, and events, allowing users to watch the action in real-time. Additionally, offer video highlights and replays for users to relive the exciting moments they may have missed.
Sponsorship and Advertising Opportunities
Create avenues for sponsors and advertisers to promote their brands within the app. Offer targeted advertising opportunities and sponsorship placements, generating revenue while enhancing user experience.
Grow in the Dynamic World of Sports
Elevate Your Sports Business with a High-Performance Mobile App
Personalized User Experience
Tailoring the app to individual preferences allows for a personalized experience, providing relevant content, recommendations, and notifications based on user preferences and interests.

Competitive Advantage
By offering a feature-rich, user-friendly mobile app, you gain a competitive edge in the sports industry, attracting and retaining users who appreciate the convenience and value it brings.

Brand Visibility and Recognition
A mobile app for your sports business increases your visibility in the digital landscape, allowing you to reach a wider audience and establish your brand as a leader in the sports industry.

Improved Fan Experience
By offering features like live scores, real-time updates, and video highlights, you can provide fans with an immersive and exciting experience, keeping them connected and engaged with the latest happenings in the sports world.
Why Choose Us?
Choose Webority Technologies for unparalleled sports app development that scores big with users and sets your brand apart. Contact us today to kickstart your winning app!
About us
Webority Technologies
Over 10 years of delivering exceptional IT services globally. We've partnered with diverse clients from startups to large corporations across healthcare, finance, retail, tech and many more. Trust our proven expertise to cater to your unique business needs.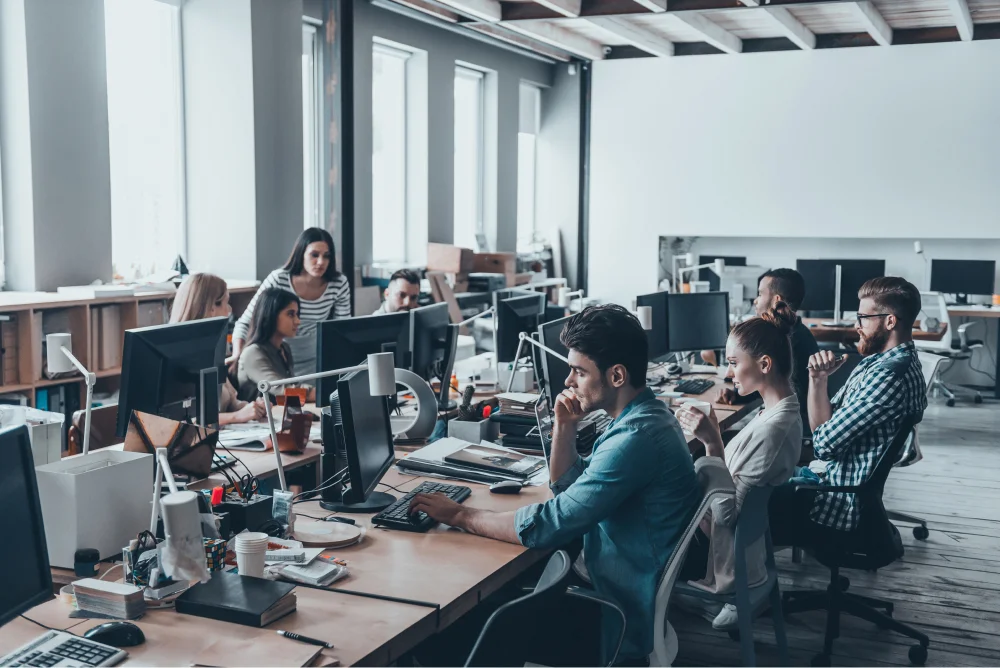 Connect with us today
Work with the Experts.