Revolutionizing the Property Market
Real Estate App Development: Boosting Efficiency and Sales
In today's digital era, technology has transformed numerous industries, and the real estate sector is no exception. With the advent of mobile applications, the way people search for, buy, sell, and manage properties has undergone a significant revolution. Real estate app development has emerged as a game-changer, providing a seamless and convenient experience to both buyers and sellers. We will delve into the intricacies of developing real estate apps, including their advantages, crucial features, and how they can give businesses a competitive advantage in the property market..!
Let's create something great together
Stay ahead in the dynamic real estate industry
Transform the Way You Buy, Sell, and Explore Properties
Looking to stay ahead in the competitive real estate market? Empower your clients, streamline your processes, and unlock new opportunities with a custom real estate mobile app developed exclusively for your business. At Webority Technologies, we specialize in creating innovative real estate mobile apps that cater to the unique needs of real estate professionals. Discover how our expert team can help you enhance client engagement, streamline property transactions, and elevate your real estate success in the digital age.
Beautiful Apps with World-class UI/UX
Explore Properties with Our Innovative Real Estate Mobile App
Reinvent the Real Estate Experience
Property Search and Listings
Our apps provide a user-friendly interface with advanced search filters, comprehensive property listings, high-quality images ensuring an engaging and efficient property search experience.
Secure Transactions
Facilitate secure property transactions within the app with secure payment gateways and provide features for document signing.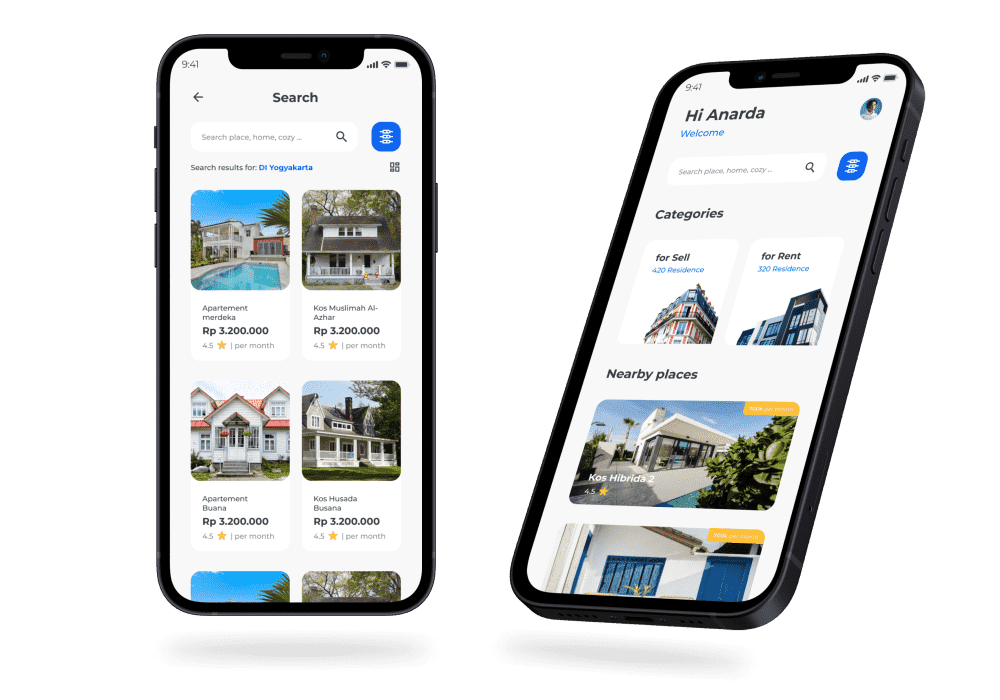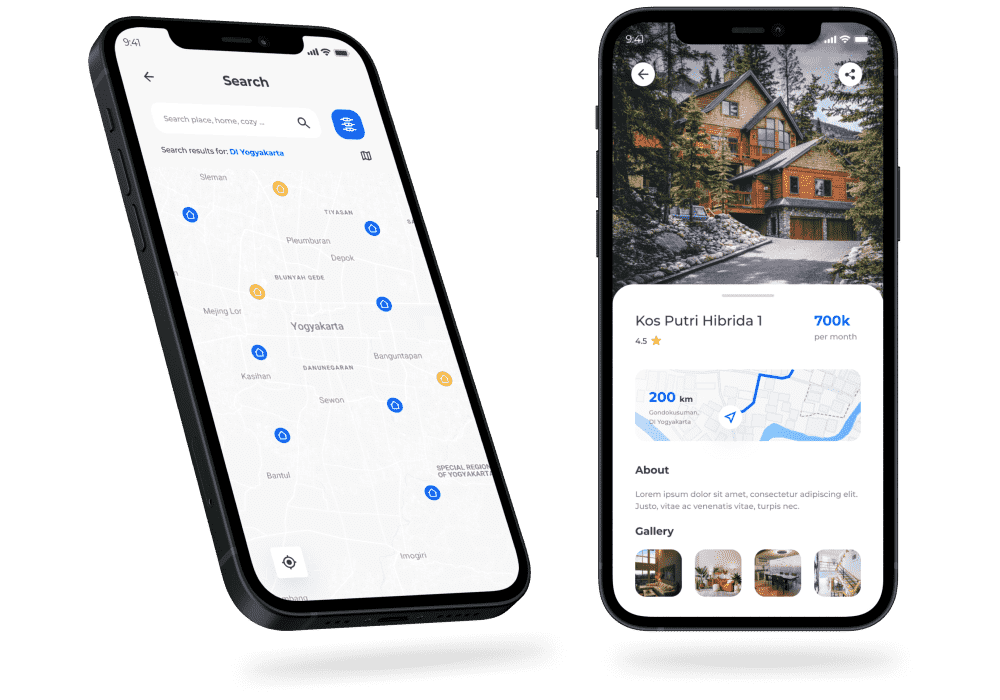 Agent Collaboration
Foster collaboration within your team. With apps that offer features for agent collaboration, including shared calendars, task management, and communication channels, enabling seamless coordination
Market Insights and Analytics
Stay informed with real-time market insights and analytics. Our apps can incorporate data analytics tools that provide key metrics, trends, and reports.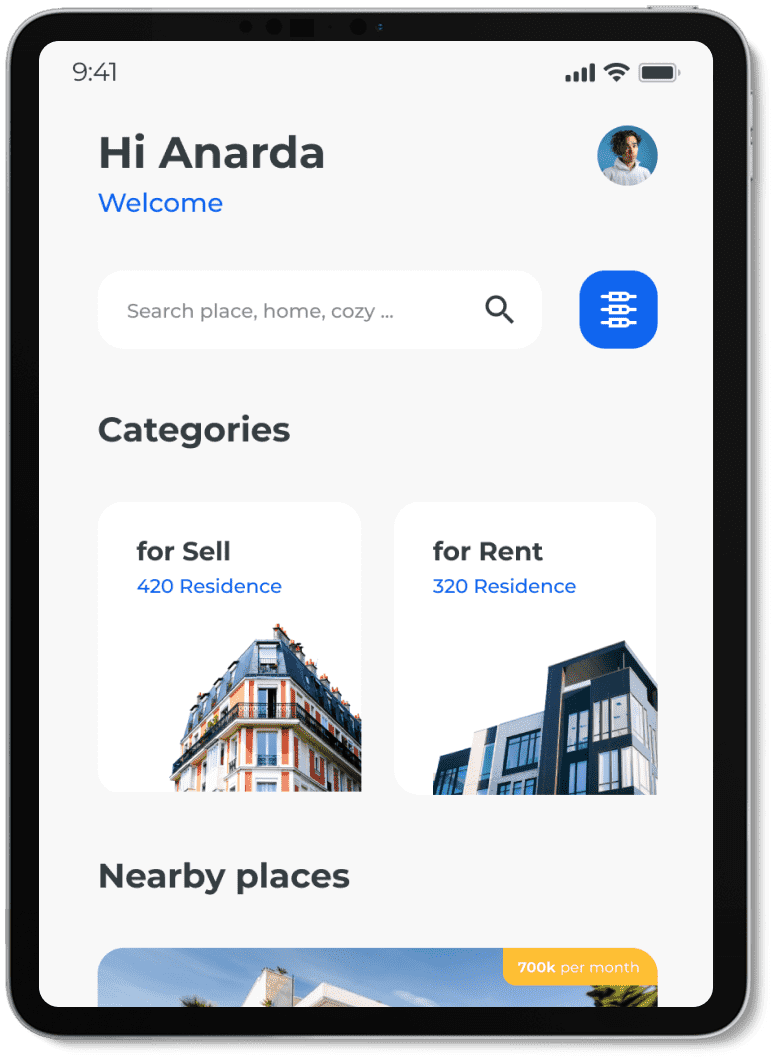 Streamlining the Future of Travel
NEXT-GENERATION FUNCTIONALITIES
The Benefits of Real Estate App Development
Mortgage Calculator and Financing Options
Integrate a mortgage calculator that helps users estimate monthly payments based on loan amount, interest rate, and term.

Property Alerts and Notifications
Keep users informed about new listings, price changes, and status updates for properties of interest.

Continuous Support and Updates
We provide ongoing support, regular updates, and maintenance services to ensure your app remains secure, up-to-date, and optimized for a seamless user experience

Integrated Maps and Neighborhood Information
Integrate maps with property locations and provide neighborhood information such as schools, restaurants, shopping centers, and public transportation options.
About us
Webority Technologies
Over 10 years of delivering exceptional IT services globally. We've partnered with diverse clients from startups to large corporations across healthcare, finance, retail, tech and many more. Trust our proven expertise to cater to your unique business needs.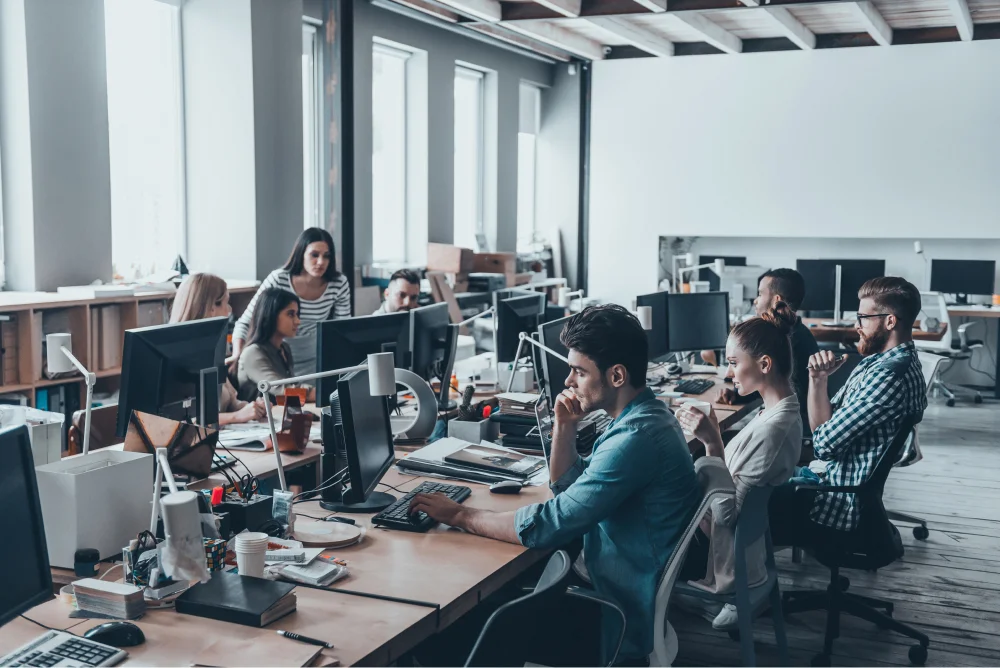 Connect with us today
Work with the Experts.