Sickle Cell Management And Reporting Tool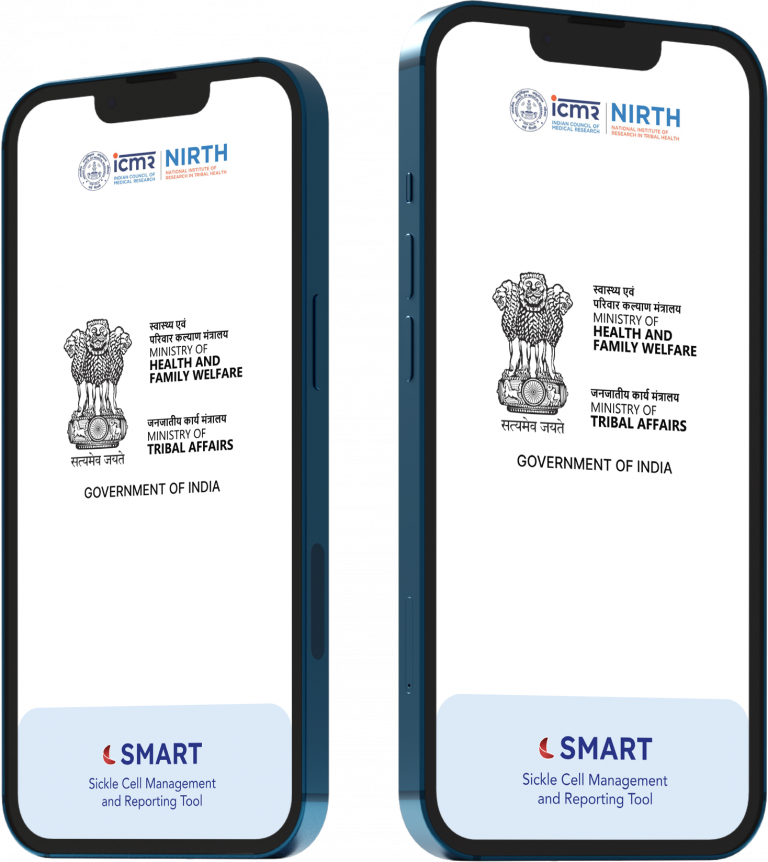 Why SMART?
A software solution for use in countries affected with sickle cell disease so that patients, caregivers, medical professionals, government institutions can get the information they need to manage the disease.
How Healthcare Workers Can benefit from SMART App?
Realtime update & reporting
The data would be stored in the cloud on real-time basis. The Dashboard would have summary of tests conducted according to health-worker, countries, states and result of the test.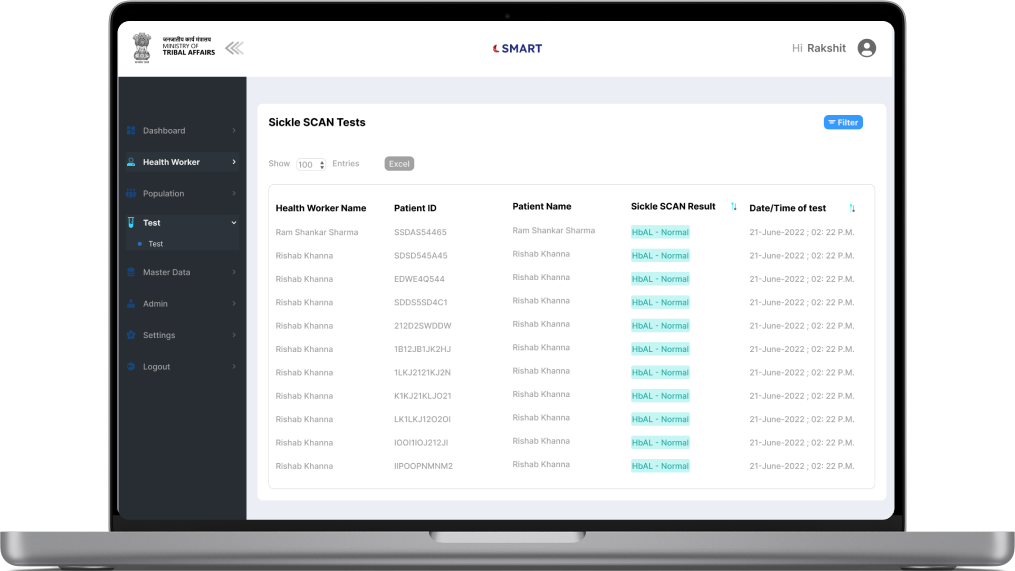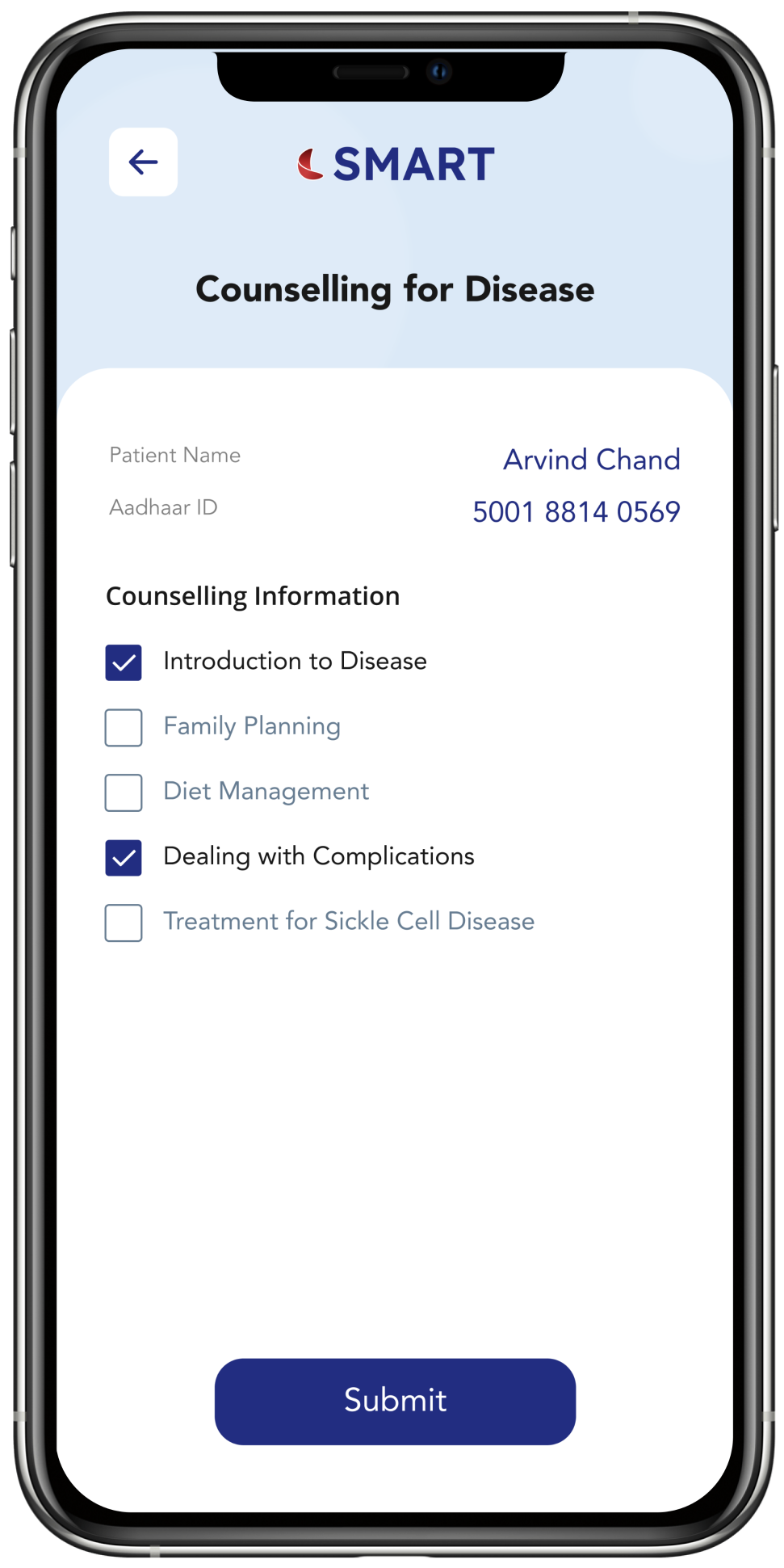 If the patient's status is carrier or disease, an appropriate counselling module must be delivered.
The app ensures that the patient gets to know not only their Sickle Cell status but also receive counselling on how to take care of themselves, their family members and prevent their offspring from having sickle cell.
If the patient's status is disease their symptoms must be recorded in the app so that patients who are at risk of complications can be immediately identified.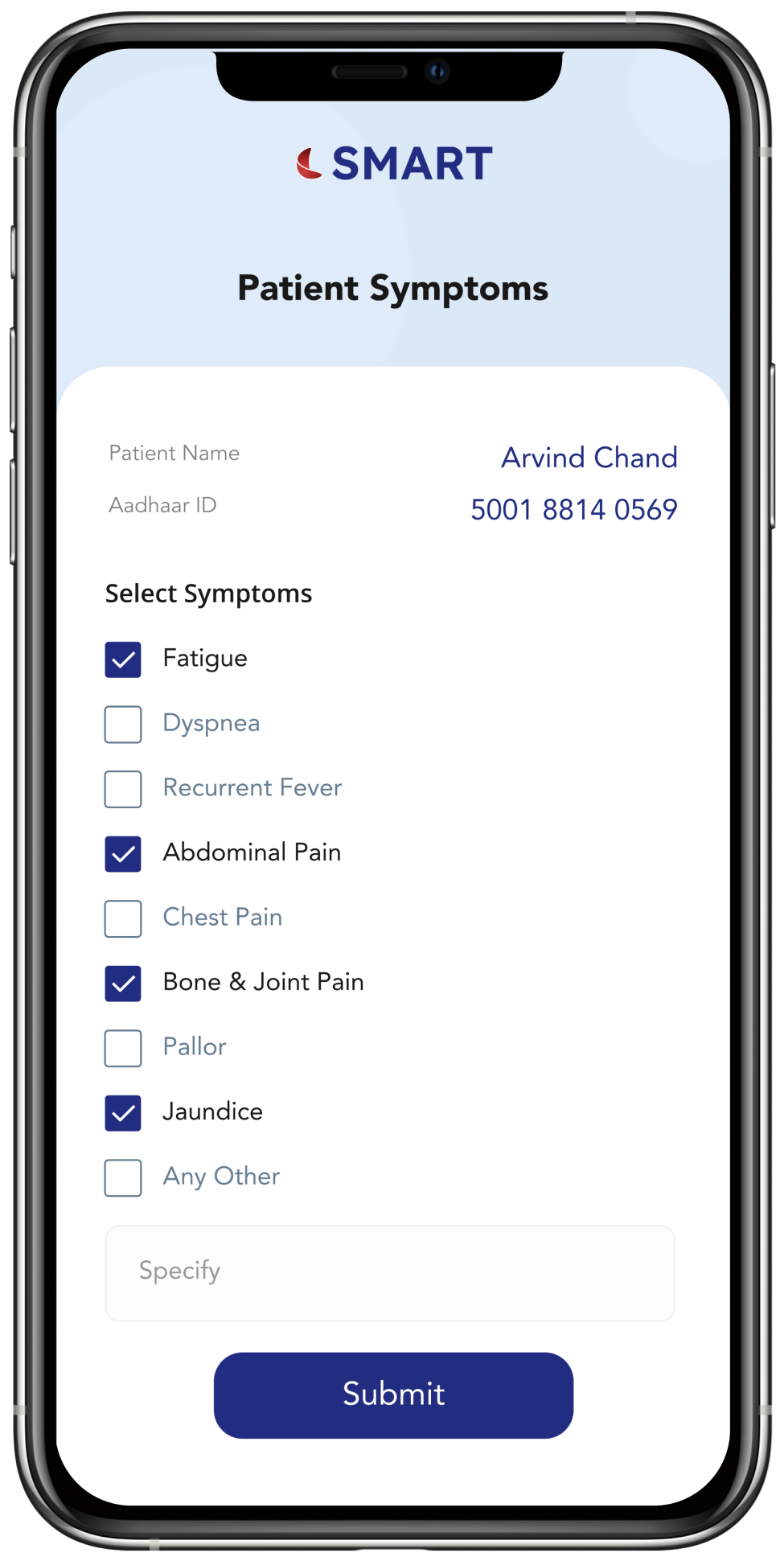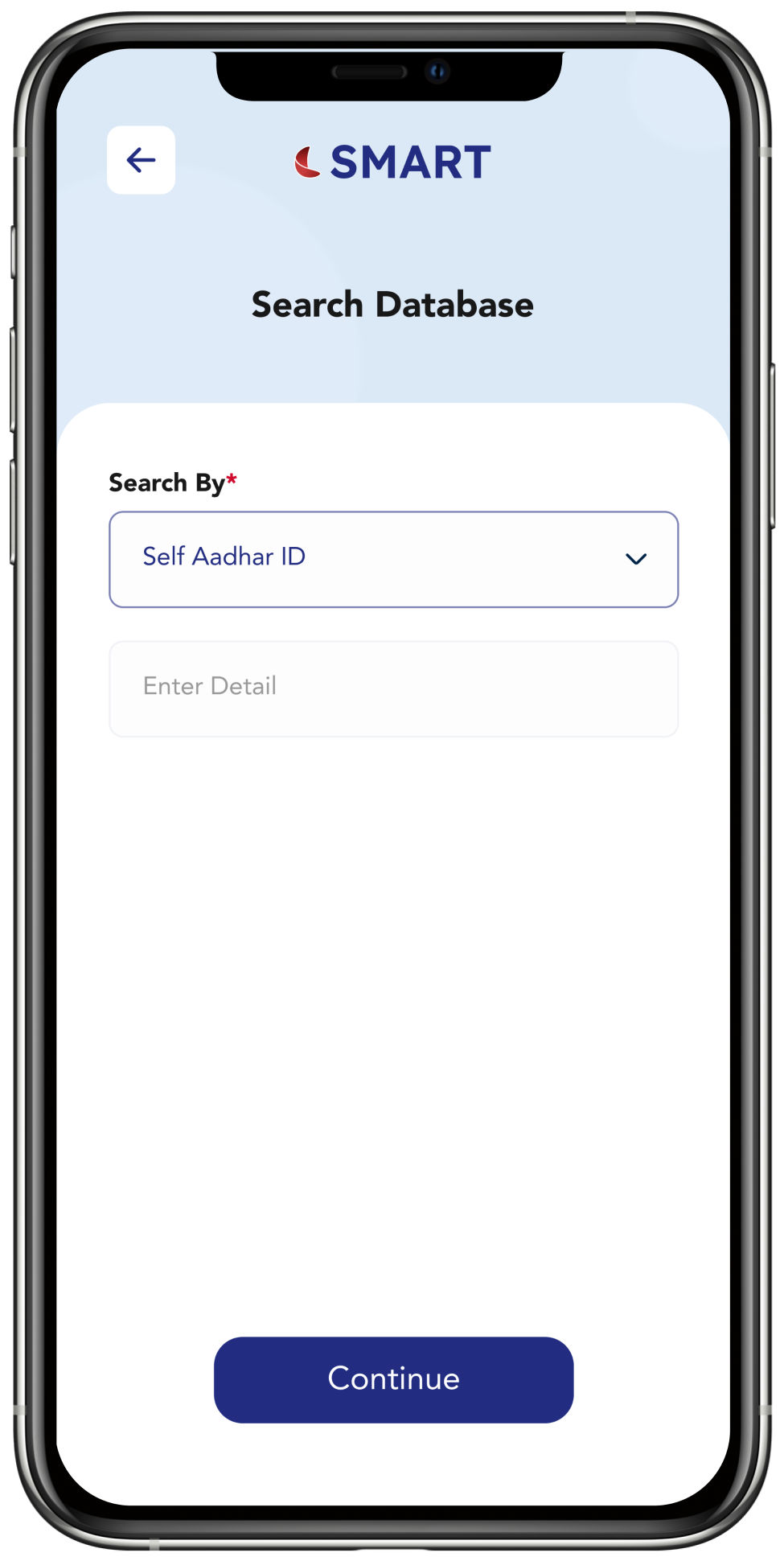 Healthworker user can search the online database of people and tests if a person is already registered.
This will allow the following:
See the previous tests and their results for the person.
All the registered family members and their recorded test results.