Podcast App Development Services Company. App To Record & Listen Podcast's
Reach a Global Audience and Monetize Your Podcast with Our Tailored Mobile App Solution
Webority Technologies is a leading company that offers to create superior Podcast app development services to meet your business needs. Podcasting has emerged as a powerful medium for storytelling, education, and entertainment. It's a platform where ideas flourish, conversations thrive, and voices resonate. But to truly maximize the potential of your podcast, you need more than just great content – you need a dedicated mobile app that amplifies your reach, enhances engagement, and fuels your growth.
Our custom podcast mobile app is designed with your podcasting success in mind. We understand the unique needs of podcasters and have created a feature-rich app that enables you to connect with your audience like never before. Let's explore the incredible benefits that our custom mobile app brings to your podcasting journey.
Unleash the Power of Connectivity
Our podcast mobile app creates a seamless bridge between you and your audience. It empowers your listeners to access your episodes anytime, anywhere, on their mobile devices. With just a few taps, they can dive into your captivating content, explore past episodes, and stay up-to-date with new releases.
Enhance Engagement and Interaction
Engagement is key to building a loyal podcasting community. Our custom app incorporates interactive features that encourage listener participation and feedback. Let your audience leave comments, share their thoughts, and spark meaningful discussions around your episodes. This interactive element fosters a sense of connection, turning your podcast into a thriving community hub.
Monetize Your Podcasting Passion
We understand that podcasting is not just a passion but also a business. Our mobile app provides you with monetization opportunities, allowing you to turn your podcast into a profitable venture. Seamlessly integrate sponsorships, ads, and premium subscription models to generate revenue while delivering valuable content to your listeners
Let's create something great together
Amplify Your Voice and Reach with a Tailored Mobile App Solution for Podcasters.
Enhance Your Podcasting Experience with a Custom Podcast Mobile App
Are you ready to take your podcasting journey to new heights? Imagine reaching a global audience, connecting with listeners around the world, and sharing your unique voice with the masses. With our custom podcast mobile app, we empower podcasters like you to do just that and more.
Beautiful Apps with World-class UI/UX
Elevate Your Podcasting Experience with a Custom Podcast Mobile App
Connect, Engage, and Grow Your Audience with a Powerful Mobile App Solution.
Personalized Recommendations
Our app employs intelligent algorithms to curate personalized podcast recommendations based on each user's listening history and preferences.
Offline Listening
With our app, your listeners can download episodes and enjoy them offline, even in areas with limited or no internet connectivity.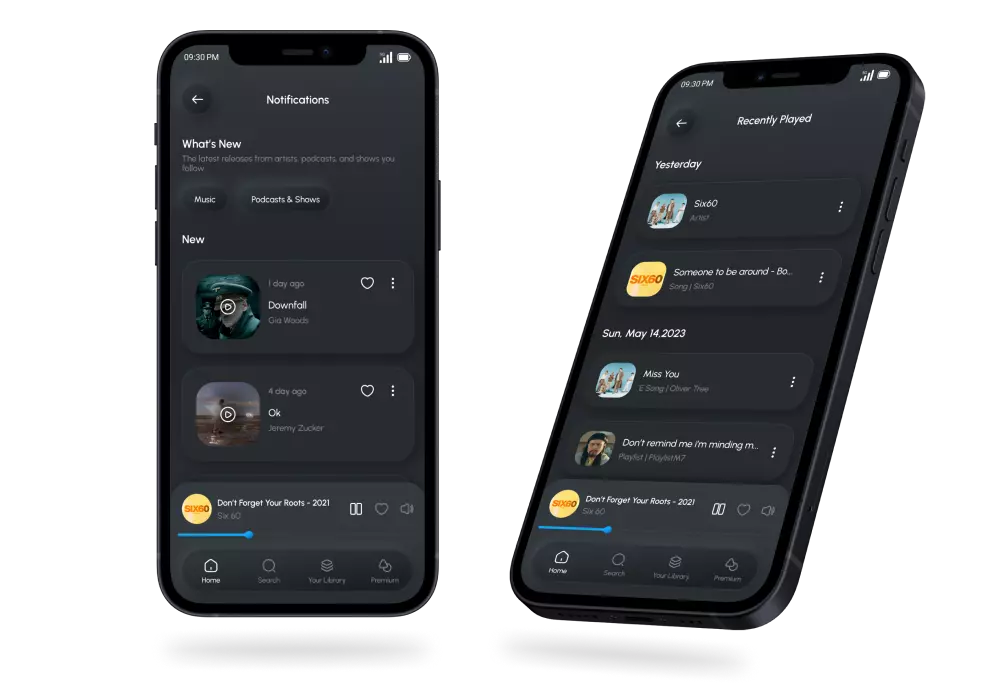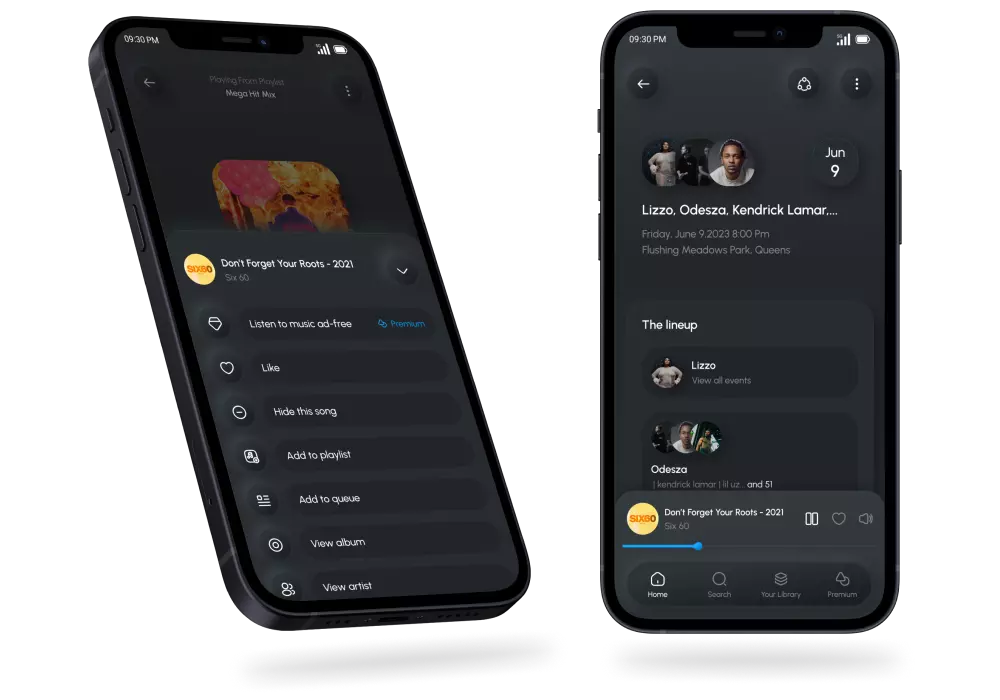 Seamless Listening Experience
Our app offers a user-friendly interface that allows your audience to discover, subscribe to, and listen to their favorite podcasts with ease.
Easy Podcast Management
Our app provides you with a powerful dashboard to manage and organize your podcast episodes effortlessly.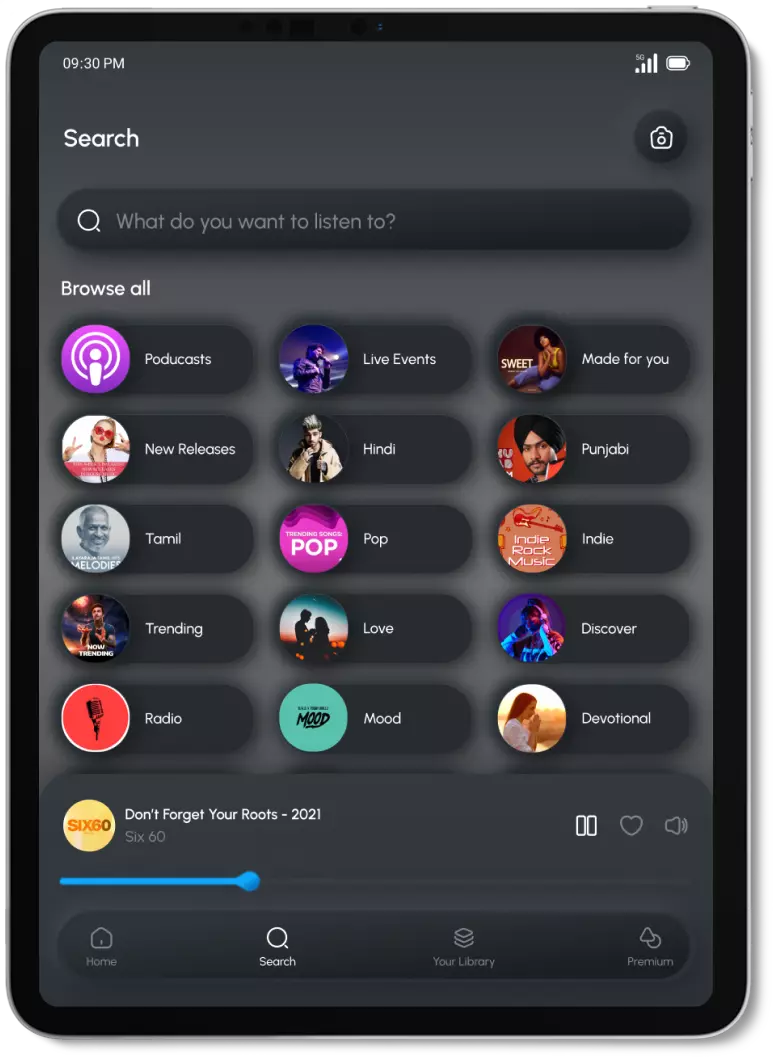 Ignite Growth & Efficiency
Connect, Engage, and Amplify Your Voice in the World of Podcasting
Unlock Your Podcasting Potential with a Custom Mobile App

Advanced Analytics and Insights
Gain valuable insights into your audience's behavior and preferences through comprehensive analytics.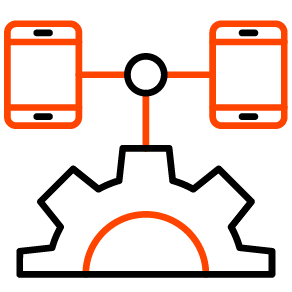 Cross-Platform Compatibility
Our app is developed to be compatible with both iOS and Android platforms, ensuring that your podcast reaches a wide audience regardless of their device preference.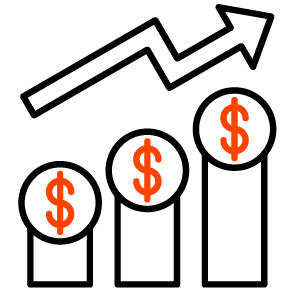 Monetization Opportunities
Our app supports various monetization options, including sponsorships, ads, and premium subscriptions. Maximize your revenue potential and turn your passion into a profitable venture.
Social Sharing Integration
Amplify the reach of your podcast by integrating social media sharing functionalities into the app. Allow your listeners to easily share their favorite episodes with their networks.
Why Choose Us?
Let us collaborate to create an Yoga app that leaves a lasting impact on physical health. Get in touch with us today and let's begin this exciting journey together!
About us
Webority Technologies
Over 10 years of delivering exceptional IT services globally. We've partnered with diverse clients from startups to large corporations across healthcare, finance, retail, tech and many more. Trust our proven expertise to cater to your unique business needs.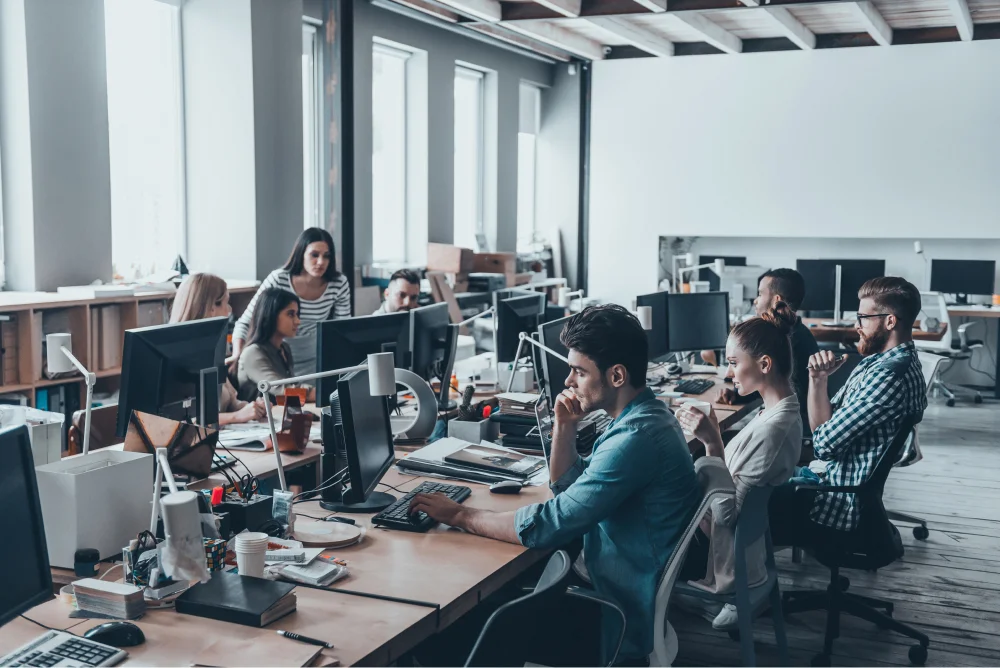 Connect with us today
Work with the Experts.