NFT Marketplace App Development Services Company
Power Your NFT Journey with Innovative Mobile Solutions
Webority Technologies is a leading company that offers superior NFT marketplace app development services to meet your business needs. NFTs have brought a transformative shift in how we perceive ownership of digital assets. These tokens are unique and indivisible, making them ideal for representing ownership of digital art, music, collectibles, virtual real estate, and more. 
NFT auction platforms have amplified this trend, offering a marketplace for creators and collectors to interact and trade digital assets securely. Smart contracts, powered by blockchain technology, underpin the functionality of NFT auction platforms. These self-executing contracts automate the entire auction process, ensuring transparency and fairness. They define the terms of the auction, execute bids, and seamlessly transfer ownership when a successful bid is placed.

NFT auction platforms prioritize user experience, providing intuitive interfaces for both artists and collectors. Artists can easily upload their digital creations, set auction parameters, and receive royalties from secondary sales. Collectors, on the other hand, can browse, bid, and manage their NFT portfolios with ease.

Bidding on NFTs often requires cryptocurrencies, mainly Ethereum. NFT auction platforms integrate cryptocurrency wallets for seamless and secure transactions, allowing users to participate in auctions without the need for complex processes.

NFTs are recorded on the blockchain, creating a transparent and tamper-proof record of ownership. This feature eliminates disputes and establishes authenticity, enhancing the value of NFTs as unique digital assets.

As the popularity of NFTs soars, scalability, and security become paramount. NFT auction platforms employ various consensus mechanisms and encryption protocols to ensure the integrity of the platform and the assets being traded.

To maximize accessibility, NFT auction platforms are designed to be compatible with various blockchains. This allows artists and collectors to choose the blockchain that aligns with their preferences, avoiding platform lock-in.
Let's create something great together
Stay Ahead in the NFT Marketplace with our User-friendly App
Transforming Digital Art with NFT Marketplace App Development
Experience the future of art ownership and trading in the digital realm like never before. With our expert NFT Marketplace app development services, we can help you build a cutting-edge platform that revolutionizes the way NFTs are bought and sold. Engage your users with an intuitive and user-friendly interface that makes bidding on exclusive digital assets a breeze. Our skilled team of developers will tailor the app to your specific business needs, ensuring seamless functionality and a visually stunning design that captivates users at every touch point. Discover a world of limitless possibilities as you offer artists and collectors a secure and transparent platform to showcase, trade, and own unique digital artworks. Through our custom-built NFT Auction mobile app, you can provide an immersive and exciting auction experience, attracting a global audience and driving unprecedented engagement. Stay ahead in the rapidly evolving NFT market and stand out from the competition. Our expertise in mobile app development, combined with our deep understanding of the art industry, enables us to create a solution that combines technology, creativity, and innovation, all tailored to elevate your NFT marketplace business to new heights. Embark on an extraordinary journey with us and transform the way art is collected, bought, and sold. Contact us today to discuss your vision and let our skilled team bring your NFT marketplace mobile app to life. Together, let's shape the future of art ownership in the digital age.
Beautiful Apps with World-class UI/UX
Seamlessly Engage in NFT Auctions and Acquire Exclusive Digital Assets
Key Features of Our NFT Marketplace Mobile App
Seamless Auction Experience
Our NFT Auction mobile app offers a seamless and user-friendly interface, allowing users to easily browse, bid, and track NFT auctions in real-time. With intuitive navigation and smooth transitions, users can enjoy a hassle-free bidding experience.
Secure Wallet Integration
We prioritize security by integrating popular crypto currency wallets into the app. This ensures that users can make secure and reliable transactions when bidding on NFTs, giving them peace of mind throughout the process.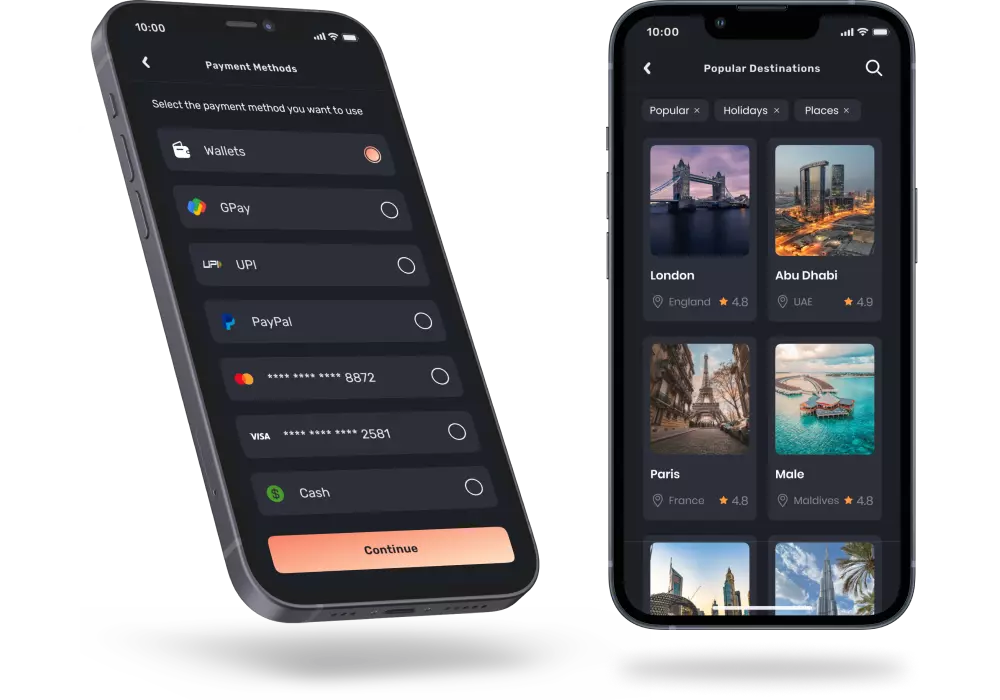 Auction Notifications
Stay informed and never misses an opportunity with real-time push notifications. Users receive timely updates about upcoming auctions, bid updates, and auction results, keeping them engaged and informed throughout the entire bidding process.
Multiple Bidding Options
We provide users with flexibility by offering various bidding options. Whether it's traditional bidding, proxy bidding, or automatic bidding, users can choose the method that best suits their preferences and bidding strategies, enhancing their chances of securing their desired NFT.
Amplify Your Museum's Impact
Benefits Of Creating A Mobile App.
Brand Exposure and Differentiation
Having a dedicated mobile app for NFT marketplace positions clients as industry leaders and enhances their brand presence. It showcases their commitment to innovation, technology, and the art community, setting them apart from competitors and attracting attention from potential partners and investors.

Scalability and Future Growth
With a well-built NFT marketplace mobile app, clients have the flexibility to scale their operations as their business grows. They can introduce new features, expand their user base, and adapt to changing market dynamics, ensuring long-term success and sustainability.

Improved Revenue Generation
The NFT Auction or marketplace mobile app opens up new revenue streams for clients. They can earn through transaction fees, listing fees, or even by partnering with artists and taking a percentage of the sales. The app facilitates efficient monetization and maximizes their earning potential.

Increased Reach and Global Audience
By developing an NFT Auction mobile app, clients can tap into a vast global audience of art enthusiasts and collectors. This expands their reach beyond physical locations, opening doors to new markets and potential buyers worldwide.
Why Choose Us?
Choose us as your NFT marketplace app development partner and embark on a journey of innovation and success.
About us
Webority Technologies
Over 10 years of delivering exceptional IT services globally. We've partnered with diverse clients from startups to large corporations across healthcare, finance, retail, tech and many more. Trust our proven expertise to cater to your unique business needs.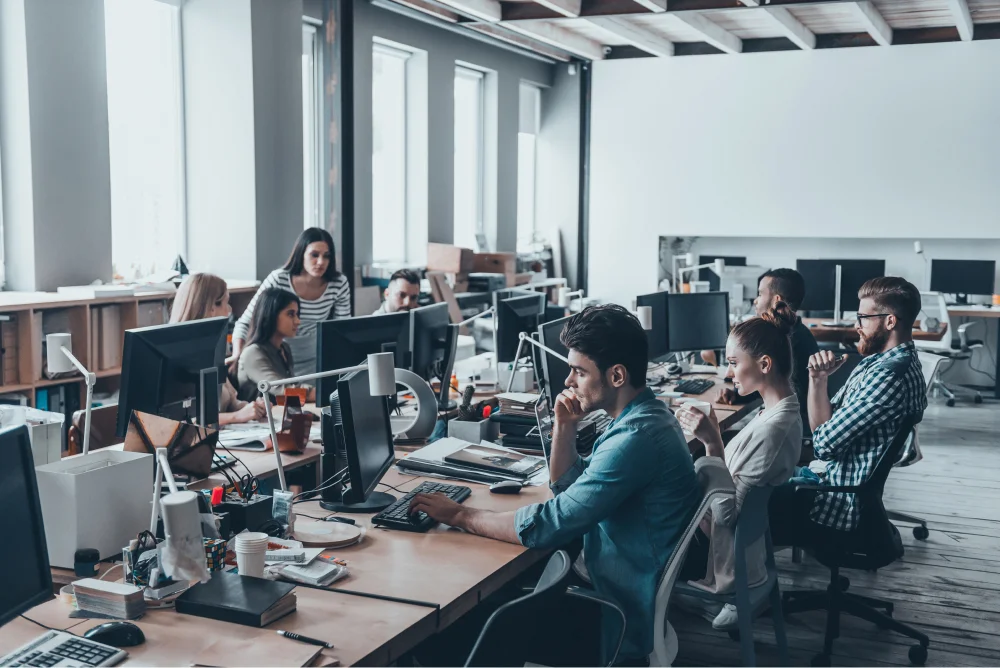 Connect with us today
Work with the Experts.