Logistics App Development Services Company
Empowering Your Supply Chain Success With Logistics App Development Services
Webority Technologies is a leading company that offers superior Logistics app development services to meet your business needs. Efficient and seamless supply chain management is crucial for businesses to stay competitive and meet customer demands. Logistics app development has emerged as a game-changer, leveraging technology to optimize the entire logistics process. This article delves into the exciting world of logistics app development, exploring its significance, key features, and the advantages it offers to businesses in various industries.
In today's fast-paced world, efficient and streamlined logistics operations are crucial for the success of any business. Traditional manual processes are prone to errors, delays, and mismanagement, leading to increased costs and dissatisfied customers. Logistics app development presents a game-changing solution, empowering businesses to optimize their supply chain and stay ahead in the highly competitive market.

Customer satisfaction is at the heart of logistics app development. By offering real-time tracking, shorter delivery times, and efficient communication, businesses can significantly improve the overall customer experience. Happy customers lead to positive reviews, increased brand loyalty, and ultimately, more business opportunities.

Logistics app development is an investment that yields significant cost savings in the long run. Optimized routes, reduced inventory carrying costs, and streamlined operations all contribute to lower expenses and higher profits.

Logistics apps provide valuable data insights that help businesses make informed decisions. Analyzing shipment patterns, inventory levels, and delivery performance empowers businesses to identify bottlenecks and implement targeted improvements.

Our logistics apps are designed with scalability and flexibility in mind. Whether you are a small startup or an established enterprise, our apps can adapt to your changing business needs, ensuring a seamless and future-proof solution.
Let's create something great together
Experience the power of our logistics mobile app
Logistics App Development Services: Enhancing Supply Chain Efficiency
Transform your logistics business with a customized mobile app designed specifically for your unique needs. In today's fast-paced world, efficiency alone is not enough to stay ahead in the logistics industry. Our cutting-edge logistics mobile app development services empower businesses like yours to revolutionize operations, streamline processes, and enhance customer satisfaction. With intuitive interfaces and user-friendly features, our bespoke apps allow you to effortlessly manage your entire logistics ecosystem, from order placement to tracking, dispatching to delivery confirmation. Say goodbye to ambiguity and uncertainty with real-time tracking capabilities that provide accurate delivery updates to both you and your customers, enhancing trust and transparency in your services. Simplify order management with automated tasks, including order processing and driver assignment, while integrated inventory management features ensure timely replenishment and prevent stockouts.
Revolutionizing Warehouse Operations with Advanced Software Solutions
Uncover App Features
Navigating Complexities with Real-Time Shipment Tracking Apps
Route Optimization
Our logistics mobile app incorporates intelligent route planning capabilities that take into account various factors, including real-time traffic conditions, customer preferences, and historical data. By optimizing routes, you can reduce delivery times, minimize fuel consumption, and maximize the efficiency of your fleet. With our app, you can ensure that drivers take the most efficient paths, avoid congested areas, and make timely deliveries, resulting in improved customer satisfaction and cost savings.
Customer Engagement
Enhance your customer engagement and satisfaction through personalized features offered by our logistics mobile app. With customized notifications, you can keep your customers informed about their shipments, estimated delivery times, and any special promotions or offers. In-app messaging enables seamless communication between you and your customers, allowing them to easily reach out with queries or concerns. By providing exceptional customer experiences, you can build long-lasting relationships, boost loyalty, and differentiate your logistics services from competitors.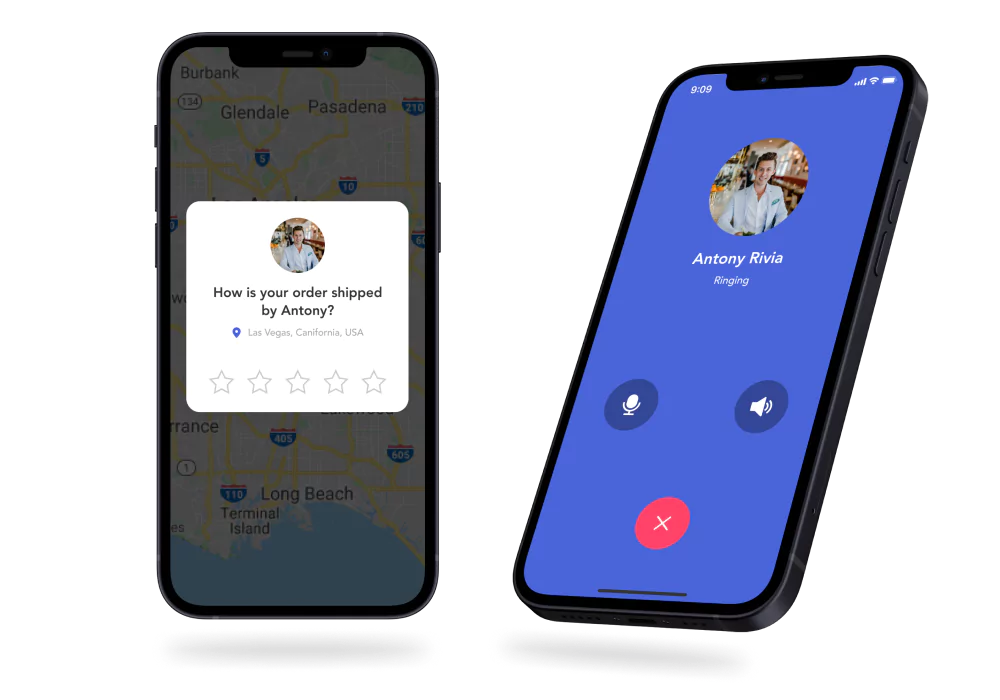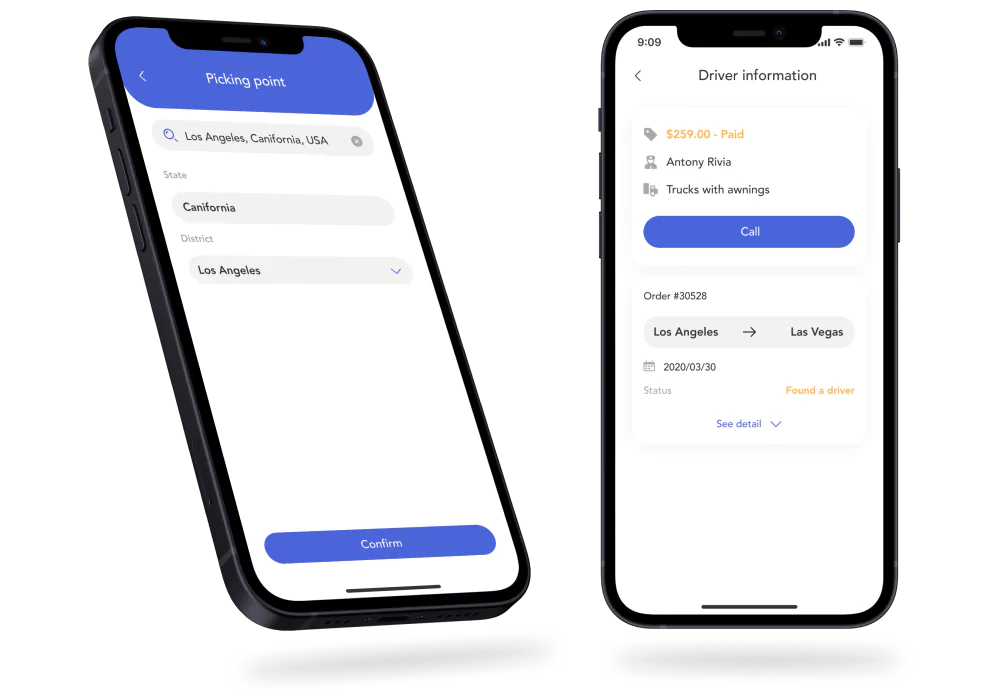 Real-Time Tracking
Our logistics mobile app offers advanced real-time tracking functionality, allowing you and your customers to monitor the movement of shipments at any given moment. With live updates and precise location information, you can ensure that you have complete visibility into the status and progress of each delivery. Real-time tracking eliminates guesswork, reduces the risk of delays or errors, and enhances overall operational efficiency.
Order Management
Simplify and automate your order management process with our feature-rich mobile app. From the moment an order is received, our app enables you to efficiently process, assign drivers, and track its progress. Automated notifications keep both you and your customers informed about order status, ensuring transparency and minimizing any potential confusion. By streamlining order management, you can save time, optimize resource allocation, and provide a seamless experience for your customers.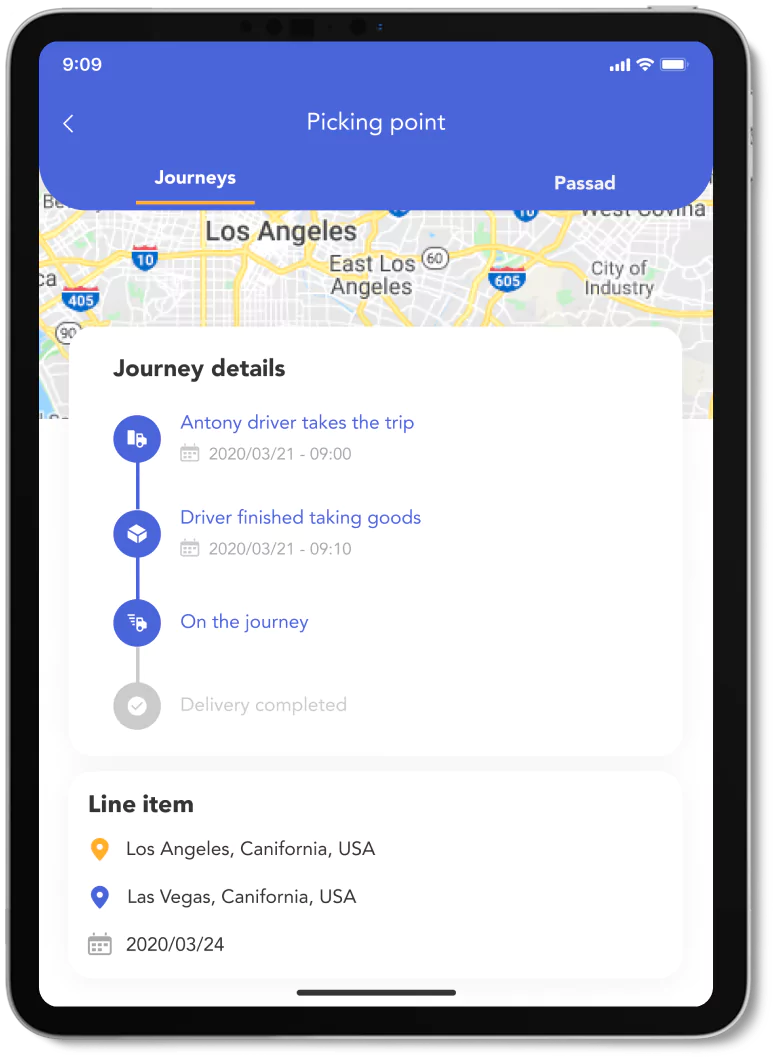 End-to-End Logistics Solutions
Supercharge Your Path to Success
Empowering Businesses with Next-Level Freight Management Applications
Enhanced Efficiency
Our app streamlines and automates key processes, eliminating manual tasks and reducing operational inefficiencies. With optimized workflows and seamless coordination, clients can save valuable time and resources.

Real-Time Visibility
The app provides real-time tracking and monitoring capabilities, offering clients complete visibility into their shipments' status and location. This empowers them to make informed decisions, proactively address any issues, and provide accurate updates to their customers.

Improved Customer Experience
With features like personalized notifications, order tracking, and in-app communication, clients can elevate their customer service and engagement. By keeping customers informed and providing a seamless experience, client satisfaction and loyalty can significantly increase.

Scalability and Adaptability
Our app is designed to scale alongside the growing needs of clients' logistics businesses. Whether it's an increase in order volumes or expanding operations, the app can seamlessly accommodate changes and ensure ongoing support and functionality.
Why Choose Us?
Let us collaborate to create an Logistics app that leaves a lasting impact on Industry. Get in touch with us today and let's begin this exciting journey together!
About us
Webority Technologies
Over 10 years of delivering exceptional IT services globally. We've partnered with diverse clients from startups to large corporations across healthcare, finance, retail, tech and many more. Trust our proven expertise to cater to your unique business needs.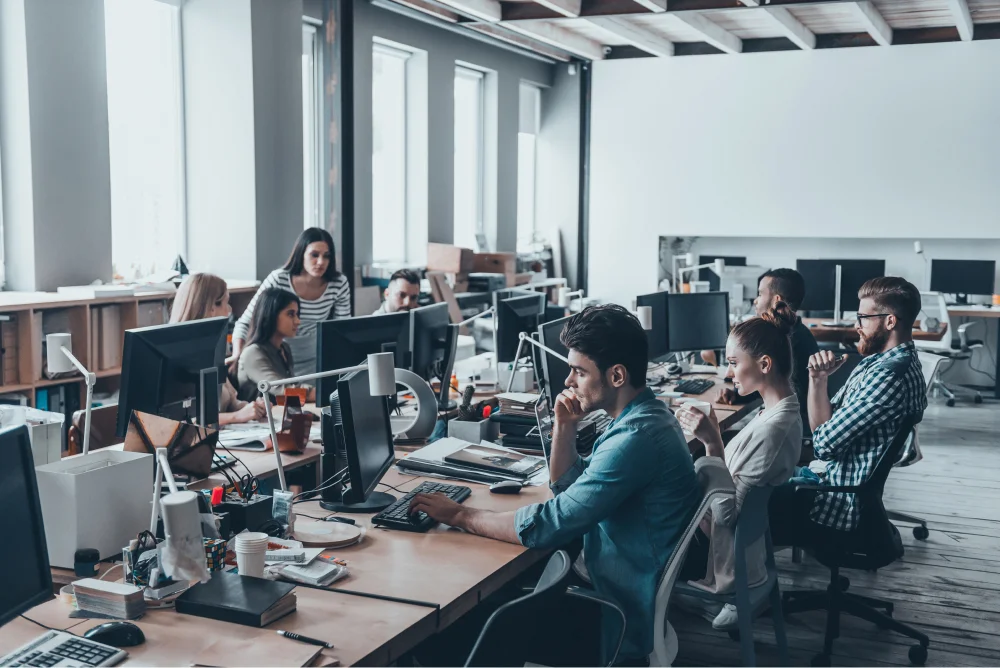 Connect with us today
Work with the Experts.