Jewellery App Development Services Company
Ignite Growth Using Our Top-Notch Jewellery App Development.
Webority Technologies is a leading company that offers superior Jewellery app development services to meet your business needs. In a world where jewellery has adorned humanity for centuries, its significance extends beyond aesthetics—it plays a pivotal role in boosting a country's gross national income. Despite this historical and economic importance, the jewellery business is grappling to harness its potential in today's tech-driven society.  
As consumers increasingly seek the convenience of online shopping while cherishing moments with their families, a chasm has formed between jewellery buyers and sellers.
In response to shifting consumer behavior, the jewellery industry is compelled to embrace the digital landscape. Mobile applications dedicated to jewellery are bridging the gap between businesses and their customers. 
Indulge in the timeless allure of the jewellery industry, where artistry and craftsmanship converge to create awe-inspiring adornments. From dazzling diamonds to lustrous pearls, from intricate gold designs to mesmerizing gemstones, the world of jewellery holds an irrefutable fascination for both connoisseurs and those seeking to mark special moments.
With its rich history spanning centuries, the jewellery industry continues to captivate and adorn individuals, reflecting their unique style, personality, and sentiment. Explore the myriad needs and benefits that this enchanting realm offers, as we delve into the significance of jewellery in our lives. Step into the world of jewellery, where elegance and beauty intertwine to create captivating adornments that enhance every outfit. Whether it's a statement necklace transforming a simple dress or sparkling earrings accentuating a radiant smile, jewellery has always been synonymous with grace and refinement. Meticulously crafted by skilled artisans, each piece embodies the essence of beauty, capturing the play of light and illuminating the wearer's personality.
Let's create something great together
Discover the Ultimate Jewellery Experience in One Place
Your all-in-one jewellery mobile app
Transform your jewellery business with our cutting-edge mobile app. Our expert team specializes in developing customized mobile apps tailored specifically to the needs of jewellery businesses. With our comprehensive app development services, we can help you captivate customers, streamline operations, and maximize your brand's potential. Our mobile app offers a seamless shopping experience, allowing customers to explore and purchase your exquisite jewellery effortlessly. With intuitive navigation, stunning product displays, and advanced search options, your customers will be delighted by the user-friendly interface and captivating visuals. Stay ahead of the competition with our virtual try-on feature. Using state-of-the-art augmented reality (AR) technology, customers can virtually try on your jewellery collections, boosting their confidence and enhancing their shopping experience.
Beautiful Apps with World-class UI/UX
Explore the Extraordinary Features of Our Mobile App
Discover the exceptional features of our jewellery mobile app
Seamless Shopping Experience
The app provides customers with a user-friendly interface, intuitive navigation, and advanced search options, enabling them to browse and purchase your exquisite jewellery effortlessly.
Secure Transactions
The app integrates robust payment gateways and encryption protocols, ensuring that all customer transactions are safe and secure, giving them peace of mind while making purchases.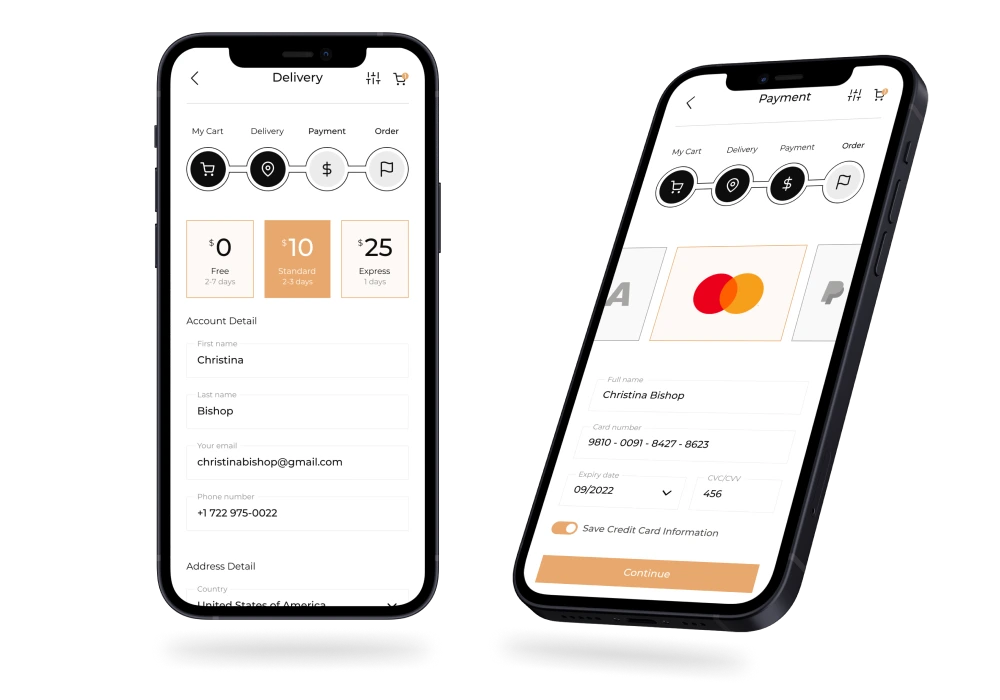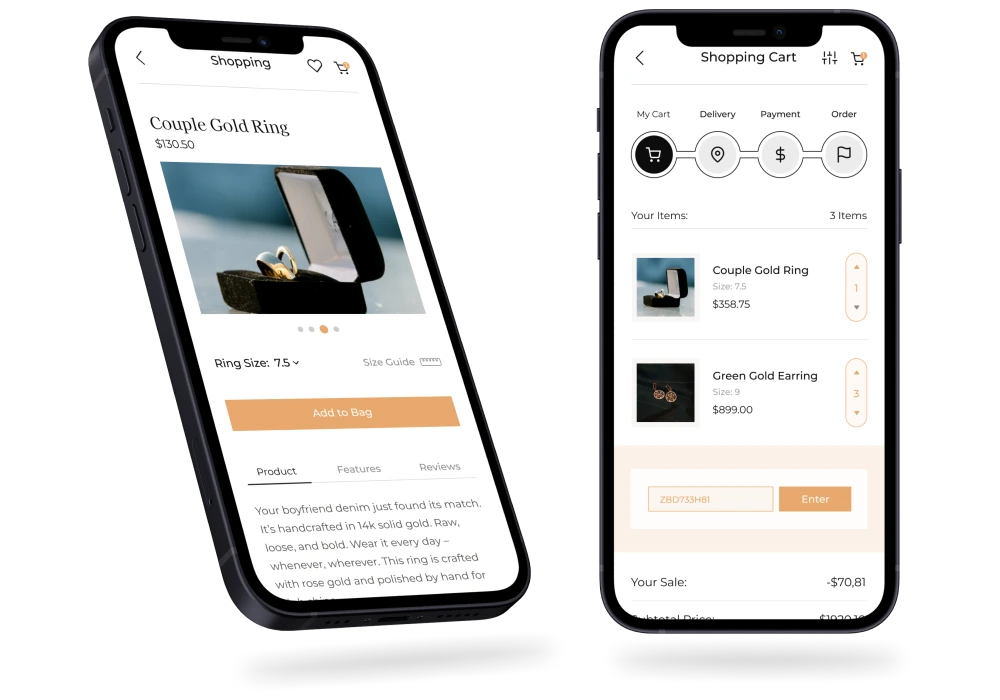 Product Reviews and Ratings
Enable customers to provide feedback through product reviews and ratings, helping other shoppers make informed decisions and enhancing trust in your brand.
Wishlist and Favourites
Customers can create wish lists and mark their favourite jewellery pieces for future reference, allowing them to easily revisit and purchase their desired items.
Key Advantages for Clients
Unlock the Power of a Jewellery Mobile App
Augmented Reality
Differentiate your brand by offering customers the unique experience of virtually trying on jewellery pieces, boosting confidence and driving more informed purchase decisions.

Improved Customer Satisfaction
Deliver an exceptional shopping experience through intuitive navigation, advanced search options, and seamless transactions, leaving customers satisfied and more likely to return.

Increased Sales and Revenue
The mobile app acts as a powerful sales channel, enabling customers to make purchases directly from their devices, resulting in increased sales and revenue potential.

Enhanced Customer Engagement
Engage customers through personalized notifications, exclusive offers, and loyalty programs, fostering stronger connections and increasing brand loyalty.
Why Choose Us?
Elevate your jewellery business with our unparalleled app development services. Contact us today to embark on a journey of digital transformation in the world of jewellery retail.
About us
Webority Technologies
Over 10 years of delivering exceptional IT services globally. We've partnered with diverse clients from startups to large corporations across healthcare, finance, retail, tech and many more. Trust our proven expertise to cater to your unique business needs.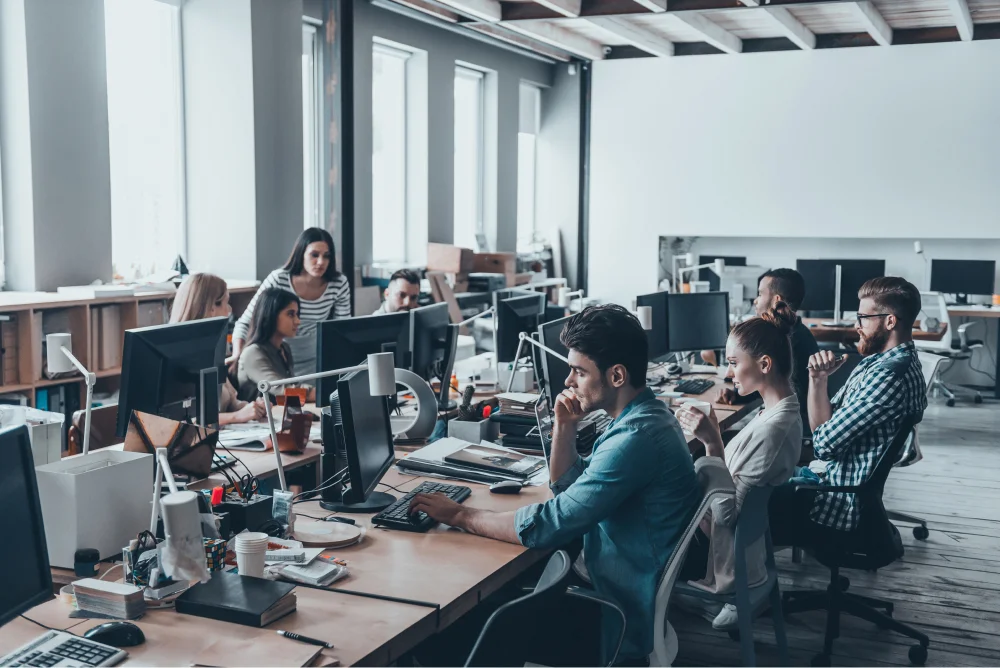 Connect with us today
Work with the Experts.