Optimize Your Business Operations with Our Inventory Management System Development Solutions
In today's fast-paced business environment, effective inventory management is crucial for optimizing operations, reducing costs, and enhancing customer satisfaction. At Webority Technologies, we offer unparalleled Inventory Management System Development Services designed to empower your business with the tools it needs to efficiently manage inventory and stay competitive in the market.
Our Inventory Management System Development Services are not one-size-fits-all; we understand that every business has distinct requirements. Our team of experienced developers will work closely with you to assess your specific needs, challenges, and goals. By creating a customized inventory management system, we ensure that it aligns perfectly with your business processes, helping you save time, reduce errors, and make informed decisions.
Our solutions provide real-time visibility into your inventory. You can monitor stock levels, track items, and manage orders with ease. This improved transparency minimizes the risk of overstocking or understocking, thereby optimizing your resources and ensuring you never miss a sale due to stockouts.
Effective inventory management leads to cost savings. With our system, you can accurately forecast demand, identify slow-moving items, and reduce carrying costs. By automating routine tasks and processes, your workforce can focus on strategic activities, leading to increased productivity and efficiency.
Our Inventory Management System can seamlessly integrate with your existing software and systems. Whether you're using an ERP, e-commerce platform, or accounting software, our solutions are designed to work in harmony with your current technology stack.
We understand that the success of your inventory management system depends on its reliability. Our dedicated support and maintenance team is available to ensure your system operates smoothly, providing updates, troubleshooting, and ensuring data security.
Choose Webority technologies for Inventory Management System Development Services, and empower your business with a cutting-edge solution that streamlines operations, maximizes efficiency, and ultimately boosts your bottom line. With our tailored, cost-effective, and reliable services, you can stay ahead of the competition and deliver a superior experience to your customers.
Assured response within 24 Hours
Unlock Efficiency with Inventory Management System Software

Real-time Visibility
Gain instant insight into your stock levels, helping you prevent overstocking or understocking, and making informed decisions.

Cost Savings
Optimize your resources by accurately forecasting demand, reducing carrying costs, and identifying slow-moving items.

Increased Productivity
Automate routine tasks and streamline processes, allowing your team to focus on strategic activities.

Seamless Integration
Integrate with existing software and systems, ensuring smooth operations and data flow.

Reliable Support
Access dedicated support and maintenance to keep your system running smoothly, with updates and troubleshooting when needed.
Enhanced Vendor Relationships and Procurement Management
Developing an Inventory Management System can lead to improved relationships with your vendors and more efficient procurement management.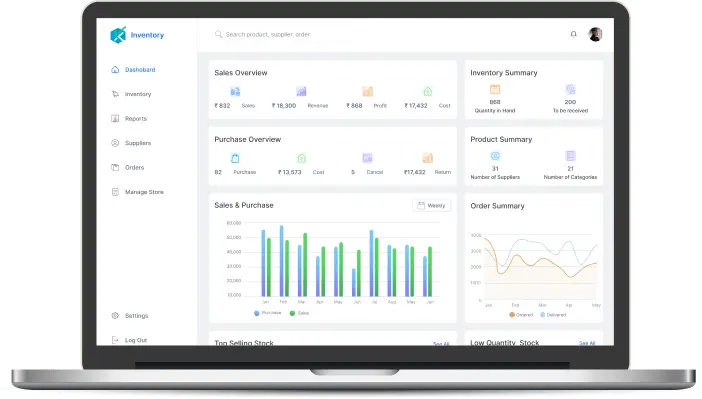 Choose Us for Tailored Inventory Management System Development!
Efficiently manage your inventory and boost your profits with our custom Inventory Management System solutions. Contact us today to streamline your operations and stay competitive.
Powering Your Success with Innovative IT Solutions
Unlocking Efficiency and Cost Savings with Our Inventory Management System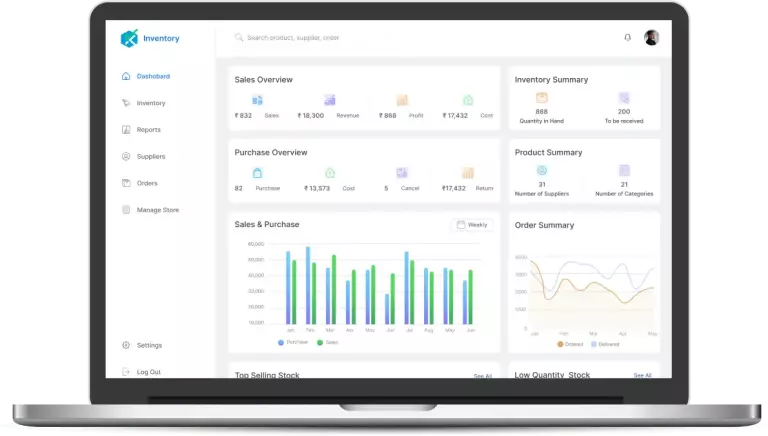 About us
Webority Technologies
Over 10 years of delivering exceptional IT services globally. We've partnered with diverse clients from startups to large corporations across healthcare, finance, retail, tech and many more. Trust our proven expertise to cater to your unique business needs.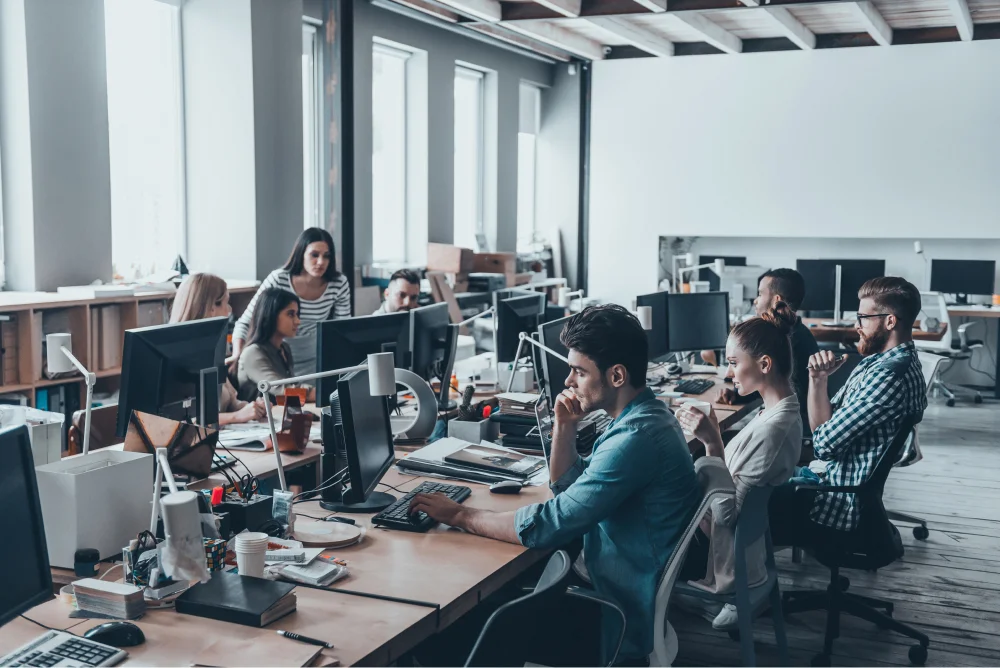 Connect with us today
Work with the Experts.