Health & Wellness App Development Services Company
Discover the Ultimate Health & Wellness Companion: Health Every time, Everywhere
Webority Technologies, a leading health and wellness app development services company, offers superior healthcare app development services to meet your business needs. Today the world has witnessed a remarkable transformation in the healthcare industry due to technological advancements. Among these innovations, health app development has emerged as a game-changer.
One of the fundamental driving forces behind the growth of the health and wellness industry is the growing awareness among individuals about the importance of maintaining a healthy lifestyle. People are now more conscious of the impact of their choices on their overall well-being and are actively seeking ways to improve their health. This heightened awareness has created a demand for innovative products and services that cater to various aspects of health, including physical fitness, nutrition, mental health, and stress management.
The integration of technology has also played a significant role in the evolution of the health and wellness industry. Mobile apps, wearable devices, and online platforms have made health and wellness more accessible and convenient. These technological advancements enable individuals to track their fitness progress, monitor their nutrition, access virtual fitness classes, and seek guidance from health professionals at their fingertips.
For businesses, the health and wellness industry presents vast opportunities for growth and innovation. From health-focused start-ups to established wellness brands, companies can tap into the growing market demand by offering products and services that cater to the diverse needs of consumers. The industry also fosters collaborations and partnerships between various sectors, such as fitness and technology, nutrition and hospitality, and mental health and workplace wellness.
Let's create something great together
The Rises Of
Health & Wellness App Development
Over the past decade, there has been a significant surge in health and wellness app development services company, driven by the increasing use of smartphones and the growing demand for personalized medical services. These apps cater to a wide range of purposes, such as remote patient monitoring, appointment scheduling, health tracking, medication reminders, telemedicine, and more. The convenience and accessibility offered by these apps have made them increasingly popular among users worldwide.
The fast-paced world we live in demands convenience and accessibility, which has led to a remarkable growth in health app development companies. These companies are driven by a vision to improve the overall health and well-being of individuals globally. Here, we'll explore the various aspects of [health app development companies] and their contributions to healthcare innovation.
Beautiful Apps with World-class UI/UX
Intuitive features for Your Ultimate Health
Ultimate Health Solution
Personalized Fitness Plans
Our mobile apps enable you to offer customized fitness plans to your users, tailored to their specific goals and abilities. Whether it's weight loss, muscle gain, or overall wellness, the app provides exercise routines, tracking capabilities, and progress monitoring to keep your users motivated and accountable.
Goal Setting
Our app empowers users to set personalized fitness goals tailored to their specific needs and aspirations. Whether it's steps, distance, calories burned, or active minutes, users can define targets and track their progress. Achieve milestones, stay motivated, and experience the satisfaction of reaching your fitness objectives with our goal setting feature.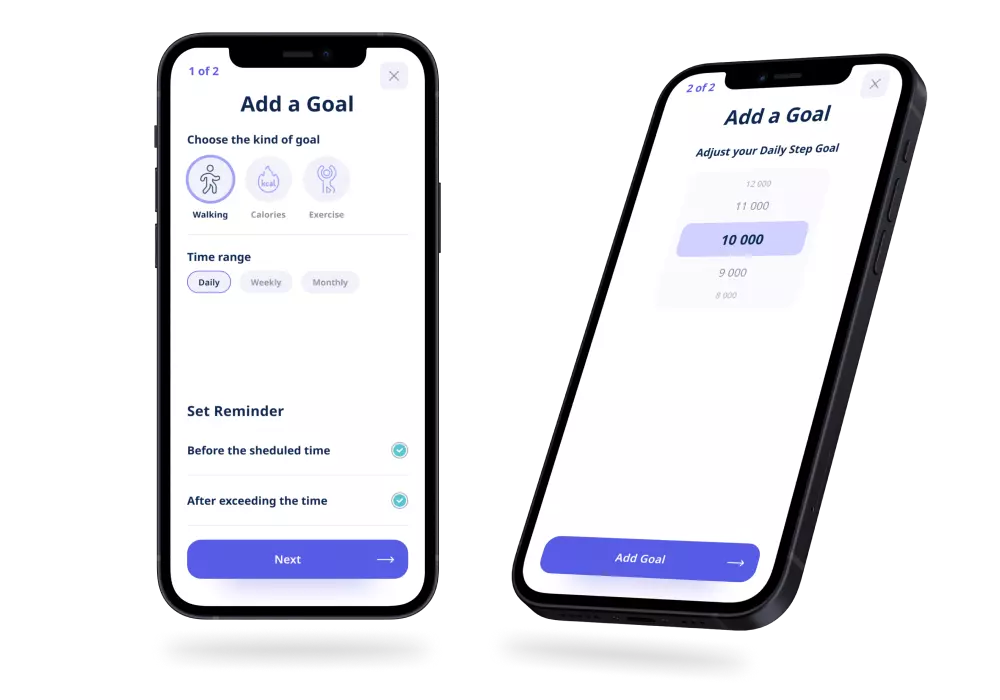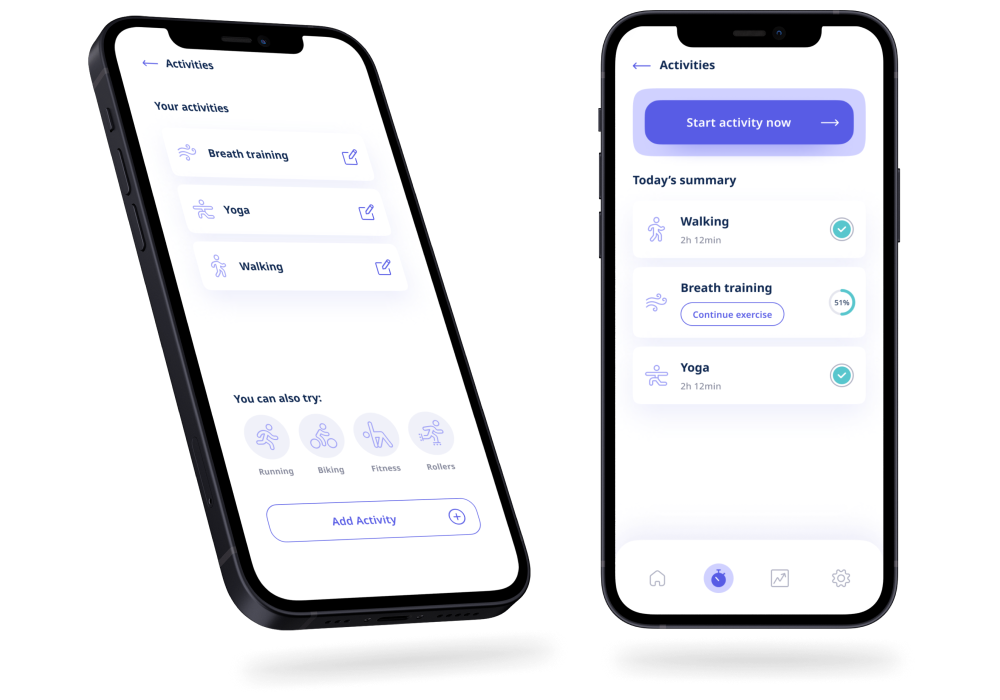 Progress Tracking
The progress tracking feature enables you to effortlessly monitor and track your fitness journey over time. With the ability to track activity levels, analyze trends, and view your progress at a glance, you can stay motivated and make informed decisions for better health and wellness.
Diverse Activities
Our health and wellness mobile app offers a wide range of activity features to cater to diverse user preferences. From walking and running to cycling and yoga, users can track and log various activities. With personalized goal setting, real-time tracking, and comprehensive summaries, our app ensures a holistic approach to fitness and activity monitoring.
YOUR PATH TO TOTAL WELL-BEING
Features Of Health & Wellness App

Enhanced Customer Engagement
A mobile app allows you to connect with your customers in a more direct and personalized manner. By providing valuable content, tracking tools, and interactive features, you can keep your users engaged and motivated on their health and wellness journey.

Increased Brand Visibility
Stand out in the competitive health and wellness market by having your own mobile app. With a well-designed app that reflects your brand's values and offerings, you can attract new customers and strengthen relationships with existing ones, ultimately increasing your brand's visibility and reach.

Streamlined Operations
Our mobile apps are equipped with features that streamline various aspects of your business operations. From managing appointments and payments to tracking user progress and generating reports, you can optimize your workflow and save valuable time and resources.

Revenue Generation
A well-developed mobile app opens up new revenue streams for your health and wellness business. You can incorporate in-app purchases, subscription models, or premium content offerings to monetize your app and generate additional income.
Why Choose Us?
Let us help you build an exceptional Health & Wellness app that drives engagement, boosts user satisfaction, and takes your business to new heights.
About us
Webority Technologies
Over 10 years of delivering exceptional IT services globally. We've partnered with diverse clients from startups to large corporations across healthcare, finance, retail, tech and many more. Trust our proven expertise to cater to your unique business needs.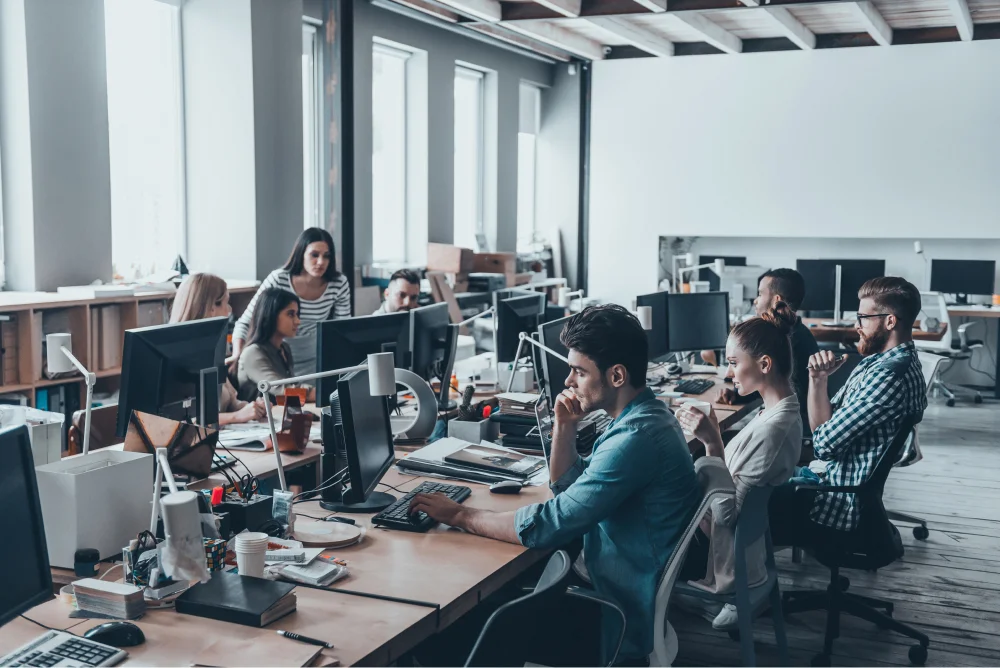 Connect with us today
Work with the Experts.