Launch Your Grocery Store Online
Grocery Mobile App Development : Say Goodbye to Long Checkout Lines
In today's fast-paced digital age, mobile apps have become an integral part of our daily lives. From ordering grocery (Grocery Mobile App Development) to booking a cab, there is an app for almost everything.!
One sector that has witnessed significant transformation due to mobile app is the grocery industry. Gone are the days when people had to visit physical stores to purchase groceries. With the advent of grocery apps, consumers can now conveniently order their groceries with just a few taps on their smartphones. In this article, we will explore the world of grocery app, its benefits, and how it is revolutionizing the way we shop.
Let's create something great together
One Stop-shop for grocery Needs
Expert E-commerce Development Services
Ready to take your grocery store to new heights and reach a wider audience? A mobile app is the ultimate tool to propel your business forward. Our expert team specializes in developing captivating grocery ordering apps that will elevate your brand and maximize your potential. Increase your revenue and customer base by providing a seamless shopping experience that is available at your customers' fingertips. Empower your grocery business with our ecommerce solutions. 
Beautiful Apps with World-class UI/UX
Powerful Features that Drive Results
Intuitive Functionality for a Seamless Shopping Experience
Extensive Product Catalog
Showcase your entire range of grocery items with our application's comprehensive product catalog.
Personalized Recommendations
Increase customer engagement and sales with our smart recommendation engine.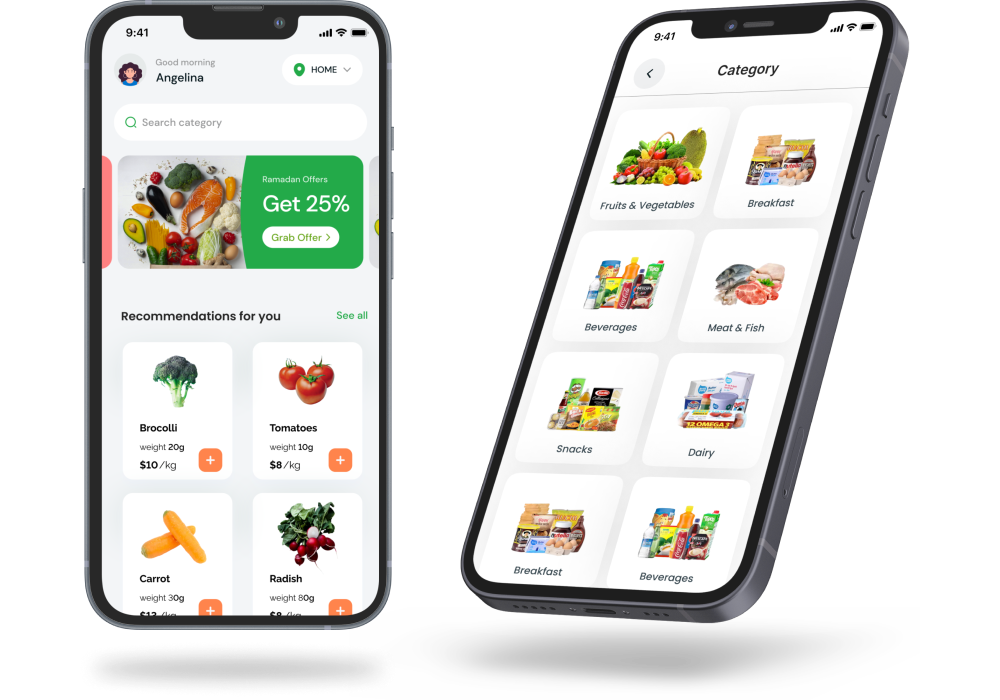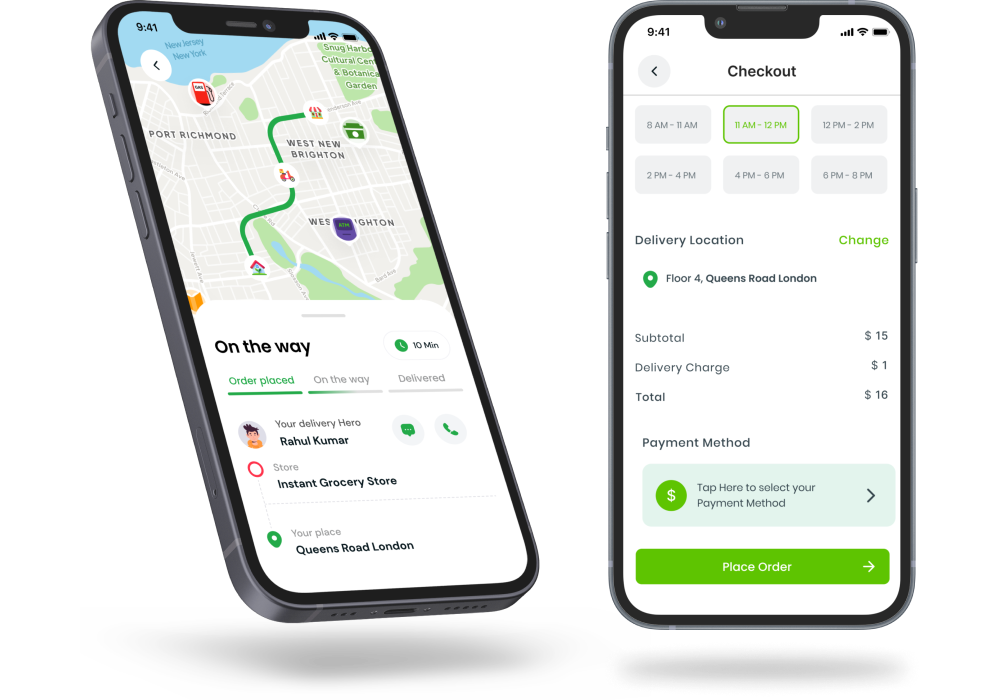 Quick and Secure Checkout
Experience seamless transactions with an easy checkout process and a variety of secure payment options.
Delivery Tracking and Notifications
Keep your customers informed at every step with updates on their orders' progress and estimated delivery times.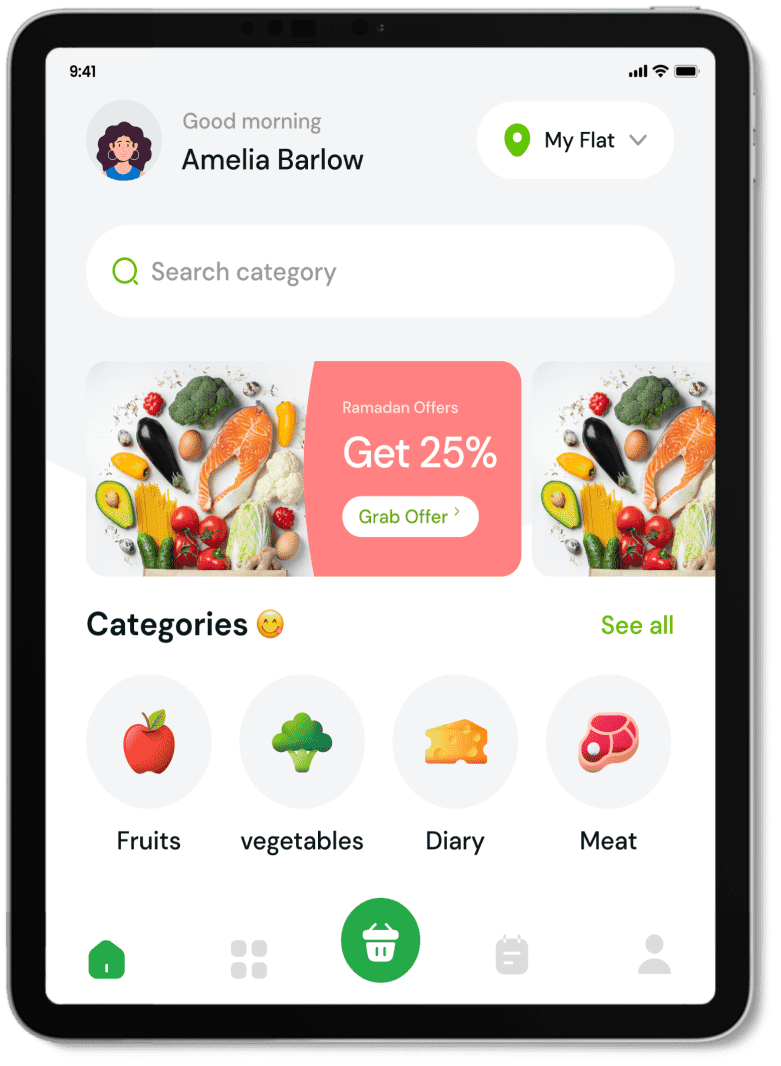 Redefining Grocery Shopping Experience
State-of-the-art functionalities
Exceptional Customer-Centric Features
Convenience
Users can shop from anywhere, anytime without being tied to a desktop computer.
Personalization
A mobile app can provide tailored product recommendations and personalized shopping experiences based on user data.
Exclusive offers
Retailers can offer exclusive discounts and promotions to app users.
Seamless transactions
Mobile apps can offer a simplified checkout process and a variety of payment options, making transactions fast and secure.
About us
Webority Technologies
Over 10 years of delivering exceptional IT services globally. We've partnered with diverse clients from startups to large corporations across healthcare, finance, retail, tech and many more. Trust our proven expertise to cater to your unique business needs.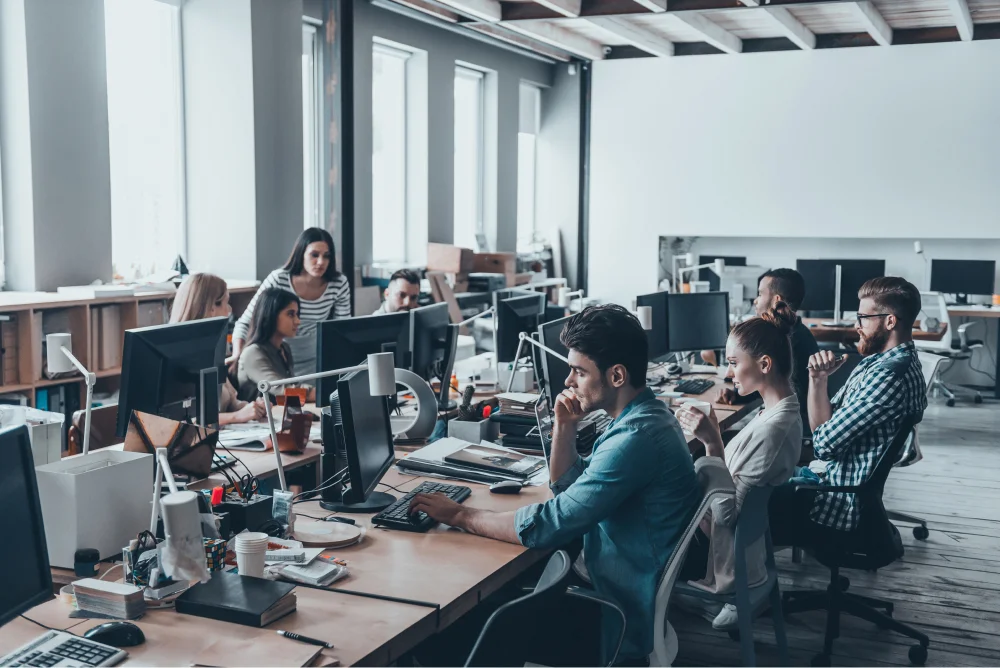 Connect with us today
Work with the Experts.