Cooking, Food Recipe App Development Services Company
Explore the Ultimate Food Recipe App Development Guide
Webority Technologies is a leading company that offers superior cooking, food recipe app development services to meet your business needs. Cooking serves as an impassioned endeavor, enabling individuals to transform an ordinary meal into an alluring and captivating creation. Many individuals adopt this art either as a leisure pursuit or embrace it as a vocation. Notably, during the initial phase of the Covid-19 pandemic when the global populace found themselves confined to their abodes, cooking emerged as a unifying thread.
This period witnessed an abundance of culinary enthusiasts sharing a myriad of food pictures, as they reveled in honing their gastronomic skills amidst the lockdown.

It was in these particular times that people delved into various mobile applications centered around culinary recipes, comprehending their profound usefulness. Presently, individuals, particularly those with a penchant for gastronomy, continue to gravitate towards these applications, utilizing them to explore an extensive array of food recipes.
The fervor surrounding food recipe mobile apps has reached such heights that individuals within the culinary profession, along with ardent enthusiasts of this realm, contemplate the prospect of launching their very own recipe apps.

Within the confines of this article, we shall impart a plethora of market insights, coupled with a comprehensive guide to the process of crafting a recipe mobile app. Let us embark on this informative journey.
Let's create something great together
Capture the Digital Foodie Market with a Cutting-Edge Mobile App
Your One-Stop Solution for Food Recipe Excellence
In today's digital era, the food recipe industry is witnessing a significant shift, as more and more people turn to mobile apps for culinary inspiration, convenience, and an elevated cooking experience. We specialize in developing cutting-edge Food Recipe mobile apps that cater to the unique needs and aspirations of businesses in the food recipe industry. Our innovative app solutions empower our clients to showcase their culinary expertise, engage with a wider audience, and establish a strong digital presence. With our expertise in mobile app development, we create feature-rich platforms that offer a seamless user experience, revolutionizing the way people discover, explore, and create mouth-watering recipes.
Beautiful Apps with World-class UI/UX
Explore, Cook, Enjoy
Discover the Stellar Features of Our Food Recipe Mobile App
Extensive Recipe Library
Our Food Recipe mobile app boasts an extensive collection of recipes, carefully curated from around the world. From traditional family favourites to innovative fusion creations, our app offers a diverse range of culinary options to cater to every palate. Discover new flavours, experiment with different cuisines, and never run out of inspiration for your next meal.
Recipe Search and Filters
Searching for a specific recipe or browsing through different categories is made effortless with our app's robust search and filter functionality. Whether you're looking for a quick weeknight dinner, a vegetarian dish, or a gluten-free dessert, simply enter relevant keywords or apply filters to refine your search. Save time and find recipes that align with your dietary preferences or specific requirements.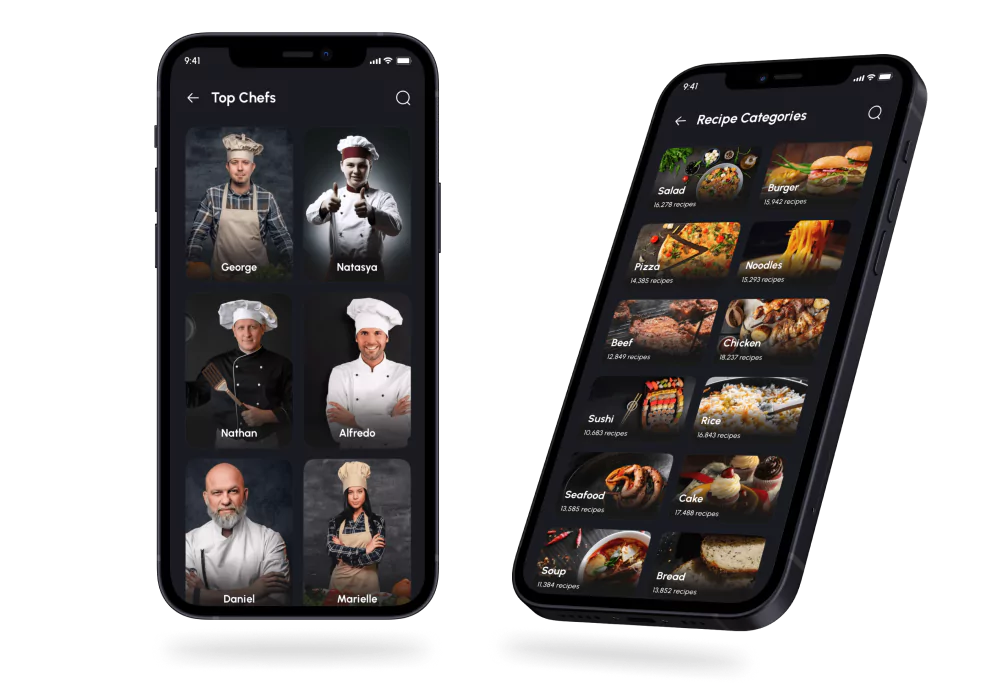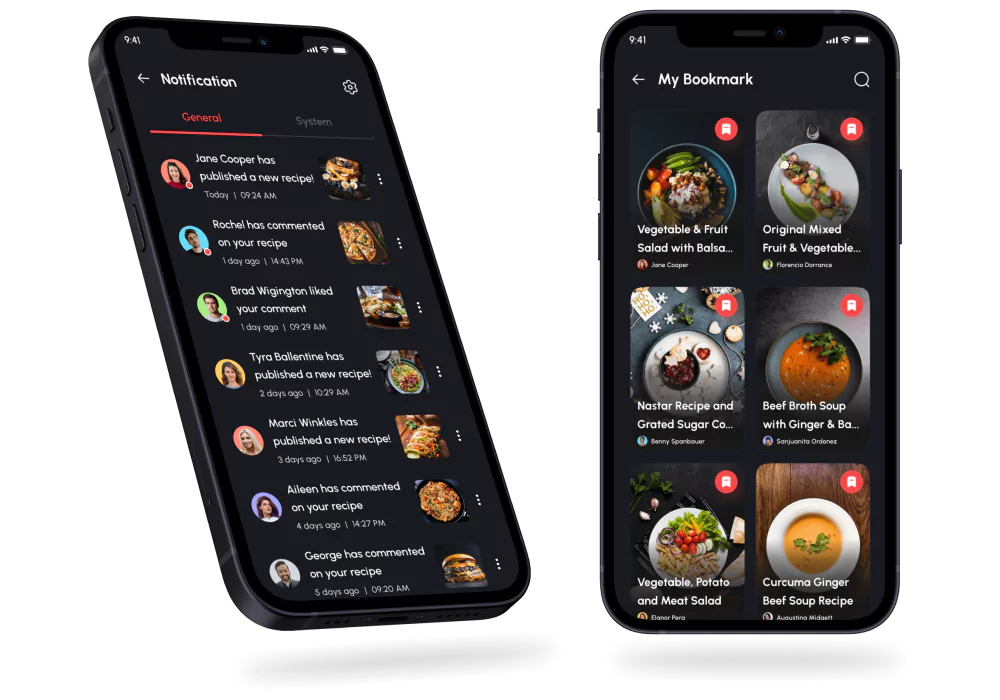 Detailed Recipe Instructions
Each recipe in our app comes with detailed step-by-step instructions, ensuring that you can follow along easily. From prepping ingredients to cooking techniques, every aspect is clearly explained, making it accessible even for novice cooks. Our aim is to empower you with the knowledge and confidence to recreate culinary masterpieces in your own kitchen.
Ingredient Lists and Measurements
Say goodbye to guesswork and confusion when it comes to ingredient quantities. Our app provides comprehensive ingredient lists, along with accurate measurements, making it convenient for you to gather all the necessary items before you start cooking. No more last-minute trips to the grocery store or uncertainty about ingredient proportions. We've got you covered.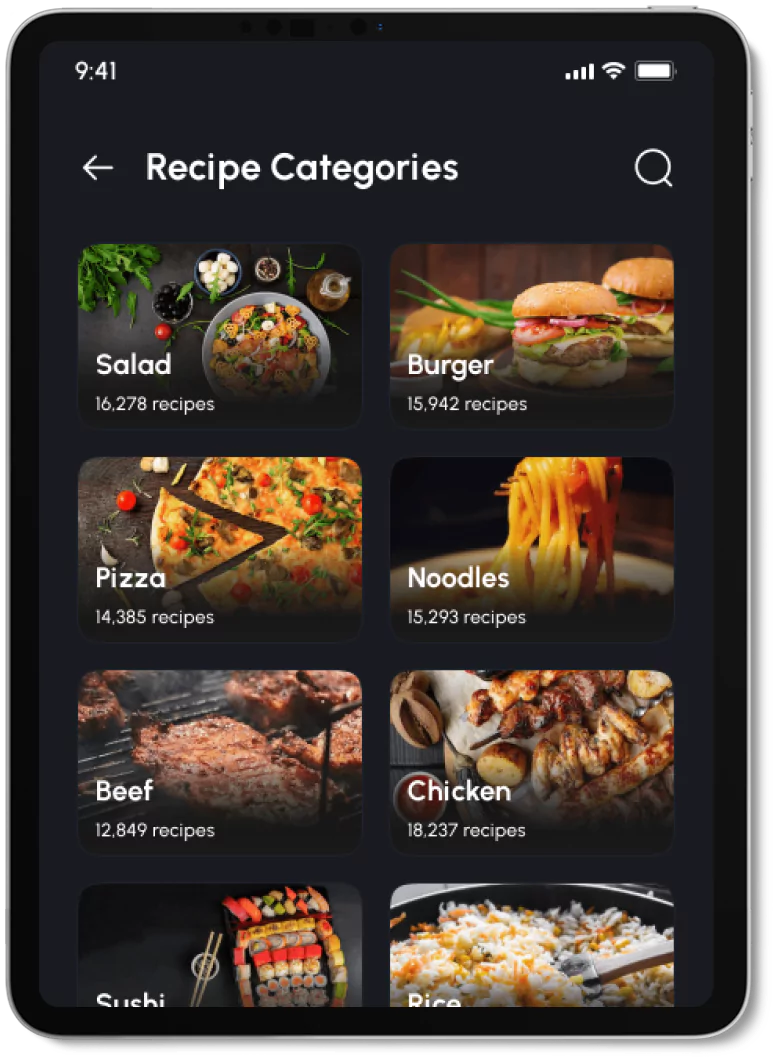 Discover, Create, Delight
Master the Art of Cooking with Our Recipe App
Advantages of Our Food Recipe Mobile App
Endless Culinary Inspiration
With our Food Recipe mobile app, clients can access a vast repository of recipes from around the world, providing endless culinary inspiration for their users. From traditional dishes to innovative creations, the app offers a wide range of options to satisfy every palate.

Enhanced User Experience
The app enhances the user experience by providing a seamless and user-friendly interface. Intuitive navigation, advanced search options, and personalized profiles make it easy for users to find and save their favorite recipes, creating a personalized cooking journey.

Dietary Accommodations
The app caters to various dietary preferences and restrictions, offering options for vegetarians, vegans, gluten-free diets, and more. This ensures that users with specific dietary needs can easily find suitable recipes and adapt them accordingly.

Business Growth
For clients in the food recipe industry, the mobile app serves as a powerful tool to expand their business and reach a wider audience. It helps build brand loyalty, increase customer engagement, and drive revenue through various monetization strategies.
Why Choose Us?
Elevate your jewellery business with our unparalleled app development services. Contact us today to embark on a journey of digital transformation in the world of jewellery retail.
About us
Webority Technologies
Over 10 years of delivering exceptional IT services globally. We've partnered with diverse clients from startups to large corporations across healthcare, finance, retail, tech and many more. Trust our proven expertise to cater to your unique business needs.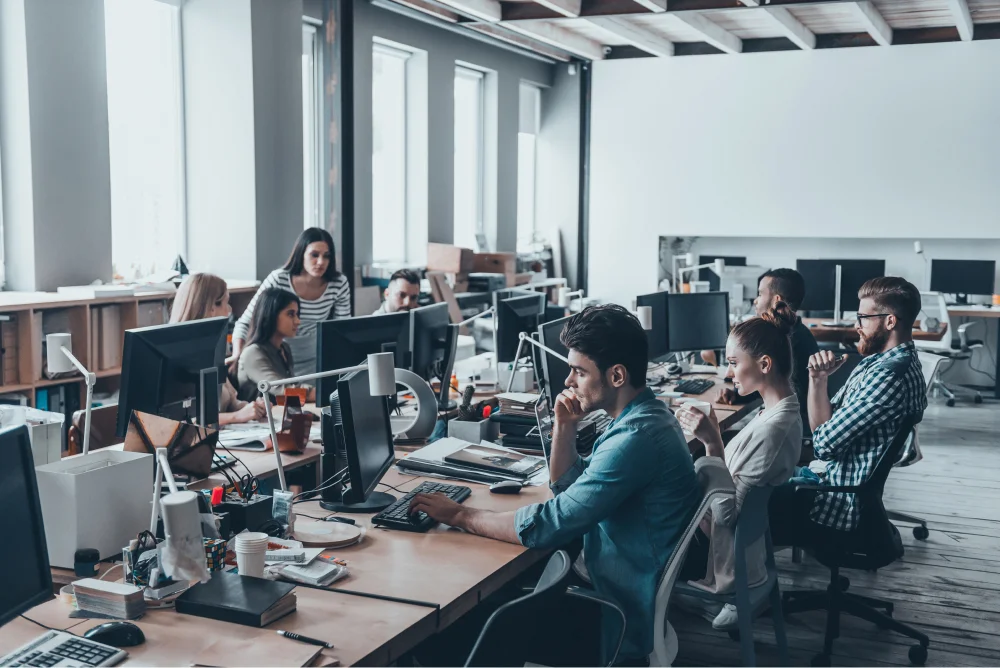 Connect with us today
Work with the Experts.