The Ultimate Food Ordering App: Easy, Fast, and Convenient
Food Ordering App Development : From Hungry to Happy
Discover how food ordering app development company is reshaping the culinary landscape, empowering restaurants to offer seamless online ordering experiences. Dive into the world of mobile app development and witness the revolution in online food delivery.
One of the best things about food ordering apps is the convenience they offer. You can order food anytime and anywhere. Whether you're at home, in school, or hanging out with friends, you can satisfy your cravings with just a few taps on your phone. No more hassles of calling restaurants or dealing with complicated menus!
These apps give you a wide range of restaurants and cuisines to choose from. Whether you're in the mood for pizza, burgers, sushi, or something more exotic, you can find it all in one place. You can even explore new culinary experiences or stick to your favorite local eateries. The options are endless!
Not only are these apps great for us as customers, but they also benefit restaurants. By integrating with these online food ordering apps, restaurants can streamline their operations and become more efficient. They can receive orders digitally, which means fewer mistakes and accurate order fulfilment. It's a win-win situation for both us and the restaurants!
So, the next time you're feeling hungry and don't want to go through the hassle of calling and waiting, just grab your smartphone, open a food ordering app, and order your favourite meal with a few simple taps.
Let's create something great together
One-Stop Online Food Store
Expert Food Ordering App Development Services
Experience the power of digital transformation for your food-ordering business! Whether you're looking to take your offline food store into the virtual world or enhance your existing online store, our expertise in mobile app development can make you stand out from the competition. Capture the market with a state-of-the-art food ordering app that sets new industry standards. Our team of expert developers and SEO professionals is dedicated to assisting you in outranking your competitors and boosting your online presence. Let's delve into the world of food ordering app development and explore how it can transform your business.
Beautiful Apps with World-class UI/UX
The Advantages of Food Ordering App Development
Intuitive Mobile Apps for a Seamless User Experience on Your Online Store
Enhanced Customer Experience
A well-designed food ordering app allows customers to browse through a comprehensive menu, customize their orders, and track their delivery in real-time. By providing a seamless and intuitive user interface, you can offer an exceptional customer experience that keeps them coming back for more.
Increased Efficiency
With a food ordering app, customers can place their orders anytime, anywhere, eliminating the need to wait in long queues or deal with busy phone lines. By streamlining the ordering process, you can handle a larger volume of orders, reduce human errors, and ultimately improve operational efficiency.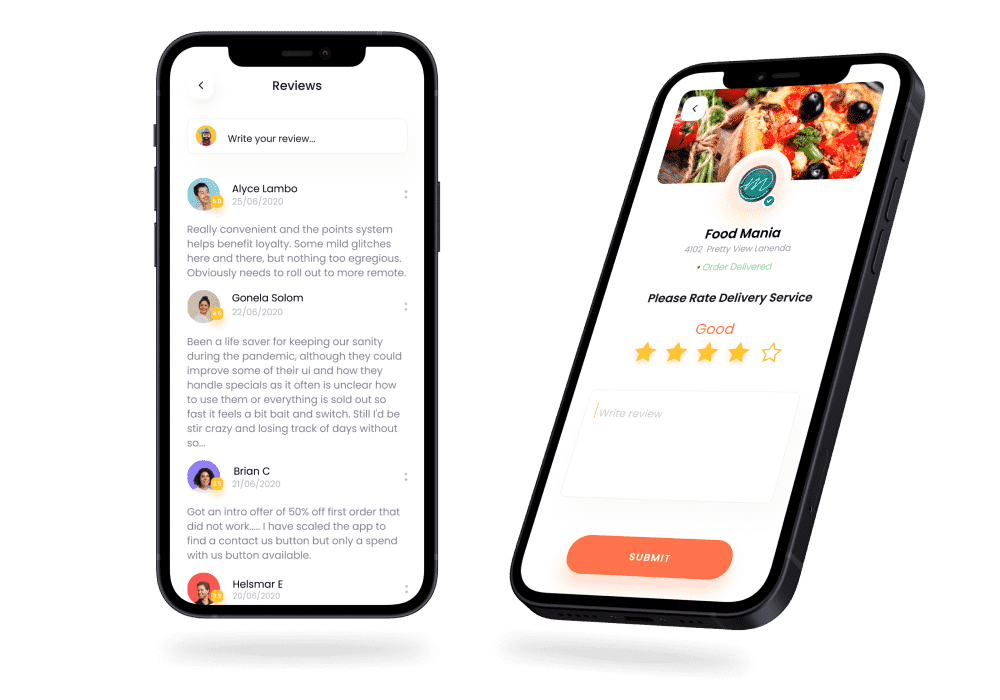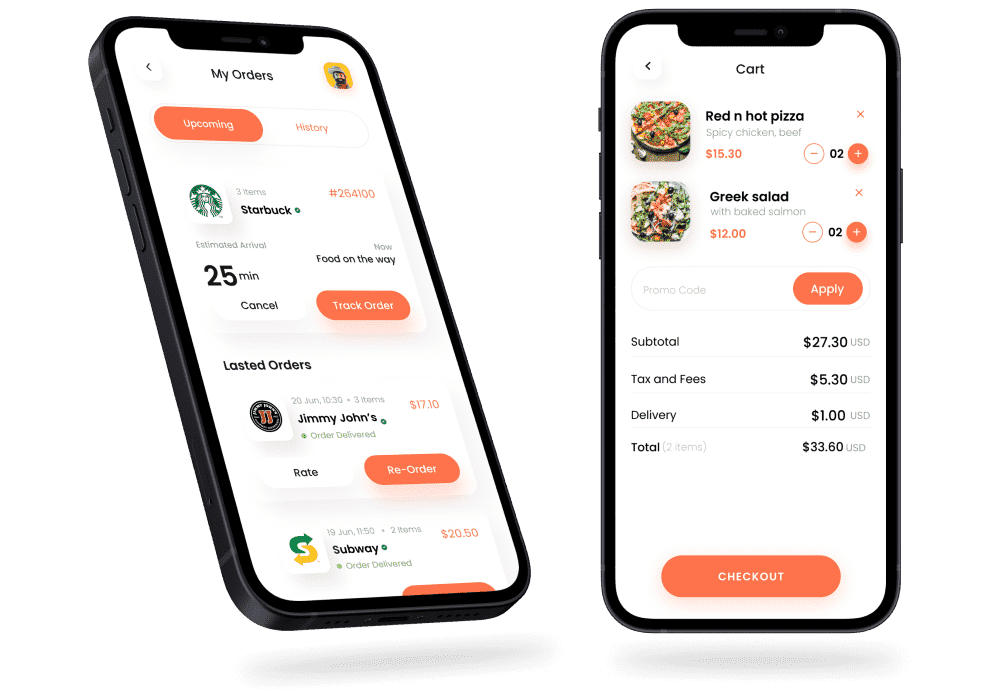 Personalization
Leveraging data analytics and user preferences, a food ordering app enables personalized recommendations and promotions tailored to individual customers. By understanding their preferences and offering relevant suggestions, you can enhance customer loyalty and drive repeat orders.
Wider Reach
By having a food ordering app, you can expand your customer base beyond the physical boundaries of your establishment. With the ability to reach potential customers in different areas, you can tap into new markets and increase your brand visibility.
Streamlined Payments
Integrating secure and convenient payment options within the app simplifies the checkout process for customers. From credit cards to digital wallets, offering multiple payment methods ensures a hassle-free and secure transaction, enhancing customer trust and satisfaction.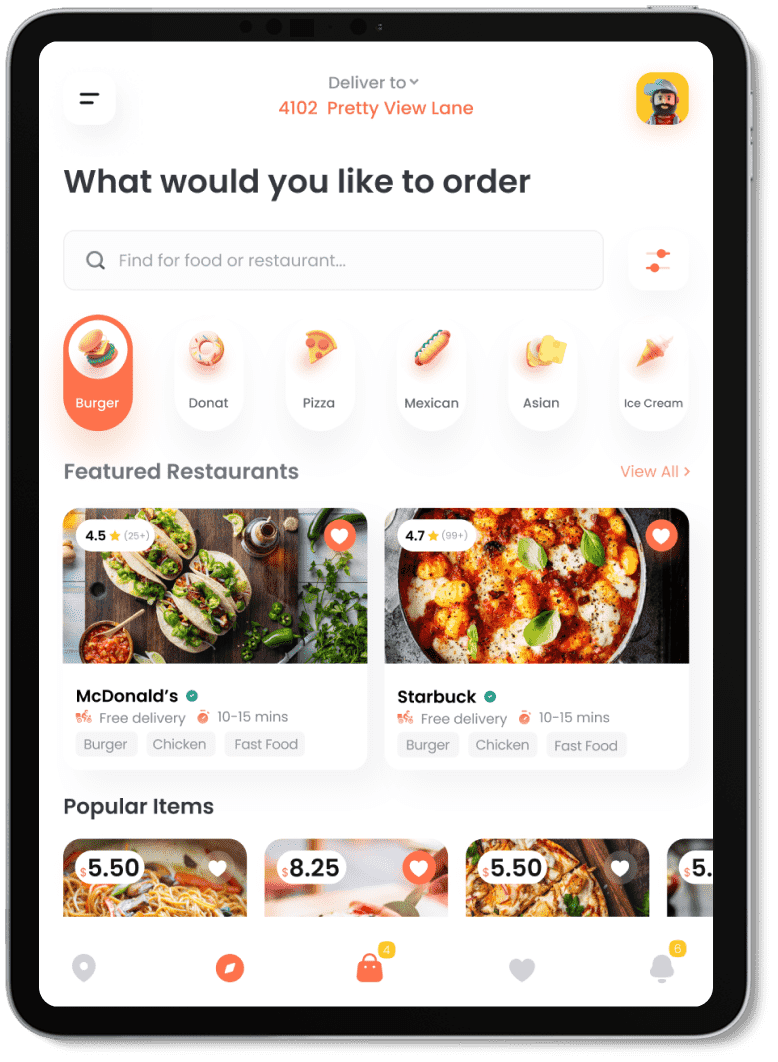 Effective Marketing Strategies for Food Ordering Apps
STATE-OF-THE-ART FEATURES
The Key Features of a Successful Food Ordering App
To outrank your competitors and ensure the success of your food ordering app, it is crucial to incorporate the following key features:

User-Friendly Interface
A visually appealing and intuitive interface is essential to engage users and enhance their overall experience. Easy navigation, clear menus, and seamless transitions contribute to the app's user-friendliness.

Real-Time Order Tracking
Keeping customers informed about the status of their orders is crucial for a positive user experience. Incorporating real-time order tracking allows users to monitor their delivery progress, reducing anxiety and increasing transparency.

Customizable Menu
Allowing customers to customize their orders, modify ingredients, and choose portion sizes provides a sense of control and personalization. This feature enhances customer satisfaction and helps accommodate dietary preferences or restrictions.

In-App Messaging and Support
Providing a seamless communication channel between customers and your business ensures prompt resolution of queries or concerns. In-app messaging and support features allow customers to reach out directly, fostering trust and loyalty.

Seamless Integration with POS Systems
Integrating your food ordering app with your point-of-sale (POS) system streamlines operations and facilitates efficient order management. Automatic synchronization of orders, inventory updates, and seamless payment processing contribute to smoother business operations.
About us
Webority Technologies
Over 10 years of delivering exceptional IT services globally. We've partnered with diverse clients from startups to large corporations across healthcare, finance, retail, tech and many more. Trust our proven expertise to cater to your unique business needs.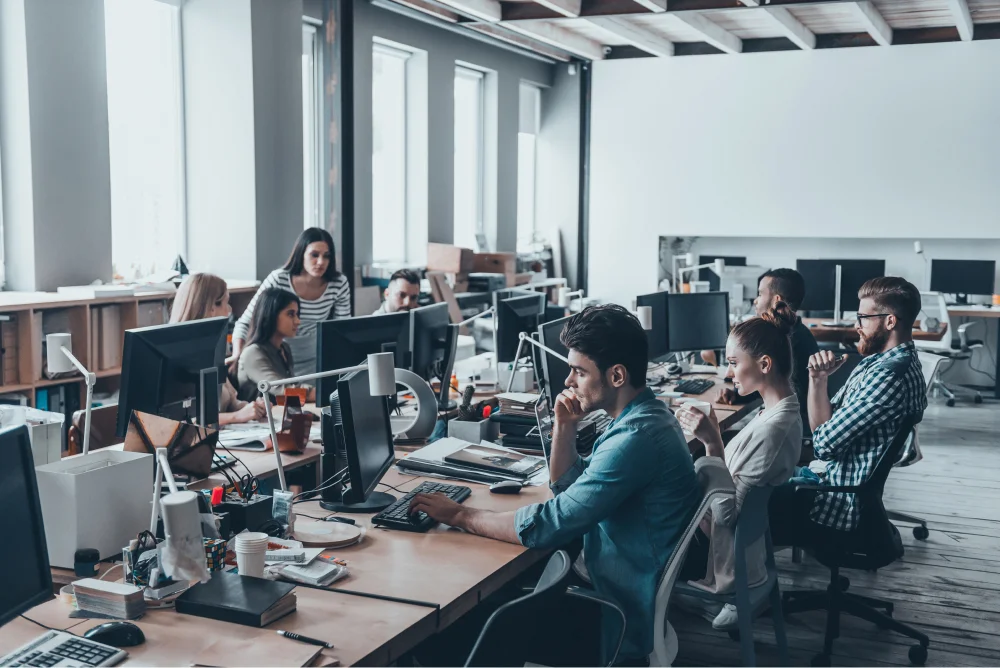 Connect with us today
Work with the Experts.