Empower Your Financial Journey with a Custom Finance Mobile App
Unlock Financial Success and Simplify Your Finances to Maximize Your Potential with Finance App Solutions
Are you tired of managing your finances through traditional means? Do you want to simplify your financial journey and unlock your true potential for success? Look no further! Our custom finance mobile app is here to empower you and revolutionize the way you manage your money.
In today's fast-paced world, it's essential to stay on top of your finances with ease and convenience. Our finance app solutions are designed to streamline your financial management processes and provide you with the tools you need to take control of your money. With our app, you can track your expenses, set budgets, monitor investments, and much more, all from the palm of your hand.
Why settle for generic finance apps when you can have a customized solution tailored to your specific needs? Our finance app is designed to adapt to your unique financial goals and preferences. Whether you're a small business owner, a freelancer, or an individual looking to grow your wealth, our app can be customized to suit your requirements.
One of the key benefits of our finance app is its ability to simplify your finances. Say goodbye to complicated spreadsheets and endless paperwork. Our app offers intuitive features that make financial management a breeze. You can easily categorize expenses, generate detailed reports, and gain valuable insights into your financial health. With everything in one place, you can make informed decisions and take proactive steps towards your financial success.
Security is a top priority when it comes to managing your finances, and our app is built with robust security measures to protect your sensitive information. We understand the importance of safeguarding your data, and our app employs the latest encryption protocols to ensure that your financial information remains secure and confidential.
Don't let your financial journey be hindered by outdated methods. Maximize your potential with our finance app solutions. Experience the freedom of managing your money on-the-go, with powerful features, personalized customization, and top-notch security. Take the first step towards financial empowerment and success. Get started with our finance app today and simplify your finances like never before.
Let's create something great together
Achieve Financial Freedom with Ease
Take Control of Your Finances
Finance app development encompasses the process of creating mobile applications that cater specifically to the financial needs of individuals. These apps offer a wide range of functionalities, allowing users to conveniently manage their finances and make informed financial decisions.
Beautiful Apps with World-class UI/UX
Financial Management at Your Fingertips
Effortlessly Track, Budget, and Grow Your Wealth
Tailored Solutions for Personal Finance
A custom mobile app that aligns with your financial goals, provides intuitive budgeting tools, tracks expenses, and offers a range of features that cater to your specific finance needs.
Comprehensive Financial Management
Finance apps offer a holistic approach to personal finance management. Users can effortlessly track income, expenses, savings, investments, and debts, all in one place.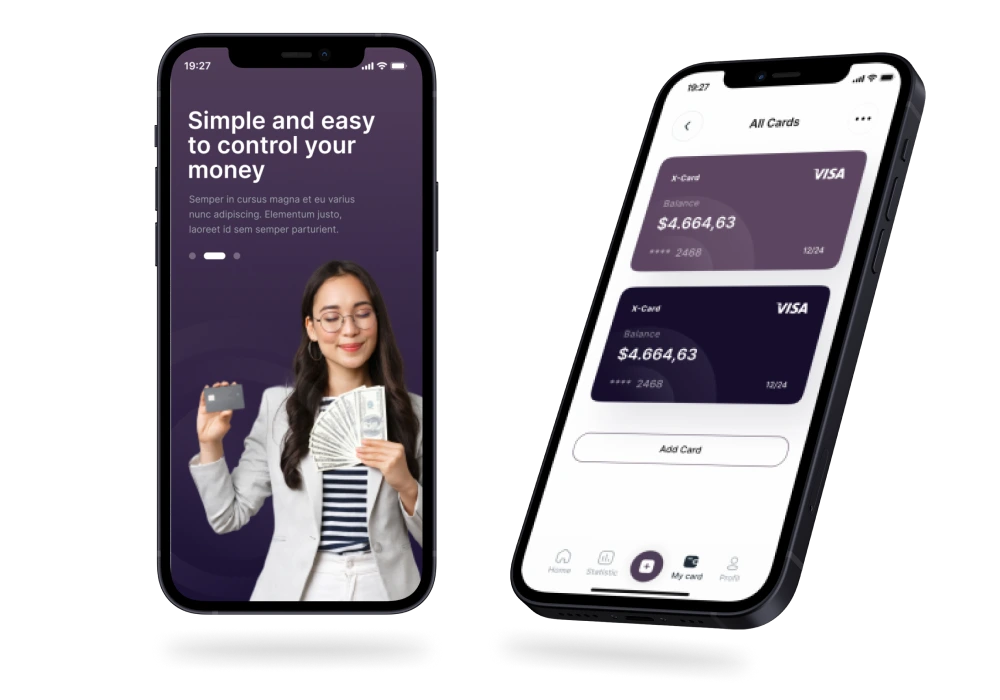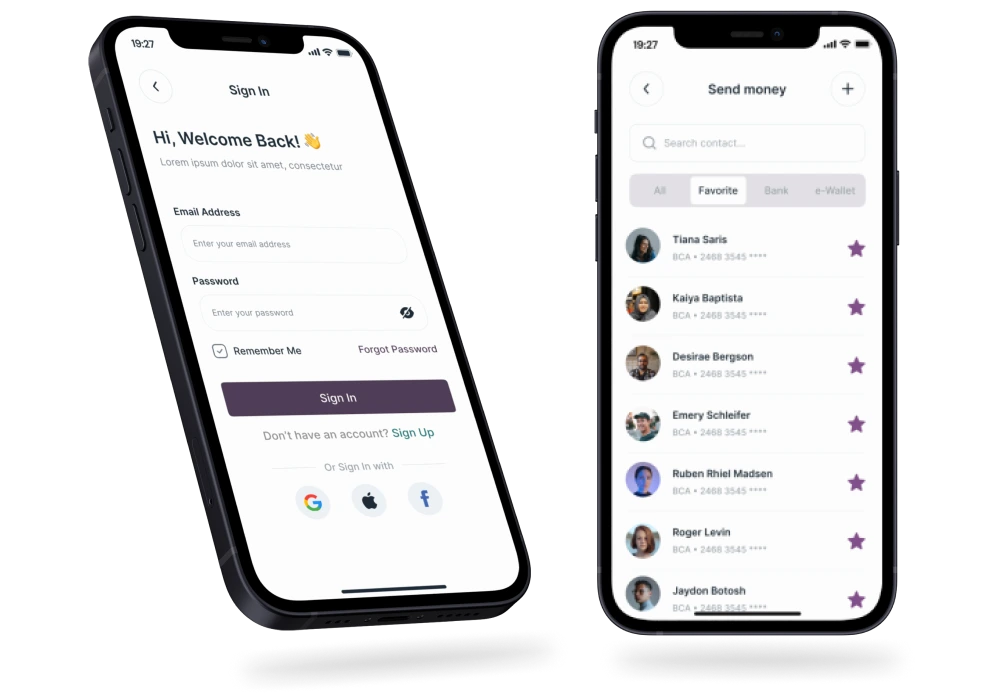 Secure Financial Data Management
Apps that employ advanced security measures, including encryption, secure authentication, and data privacy protocols, ensuring the confidentiality.
Bill Payment and Reminders
Stay on top of your bills with apps that can be integrated with payment gateways, send bill reminders, and offer automated payment options.
Efficient, Secure, and Convenient: Empower Your Financial Journey On-the-Go
Transform Your Financial Experience Today!
Financial Education and Insights
Offer educational resources, articles, and tools to help users improve their financial literacy.
Data Security and Privacy
Implement robust security measures to protect users' financial data, including encryption, multi-factor authentication, and compliance with industry standards.
Integration with Third-Party Financial Services
Integrate with popular financial services, such as payment gateways, credit score monitoring tools, and financial planning platforms.

Personalized Financial Dashboard
Provide users with a personalized dashboard that displays an overview of their financial accounts, investments, and transaction.
About us
Webority Technologies
Over 10 years of delivering exceptional IT services globally. We've partnered with diverse clients from startups to large corporations across healthcare, finance, retail, tech and many more. Trust our proven expertise to cater to your unique business needs.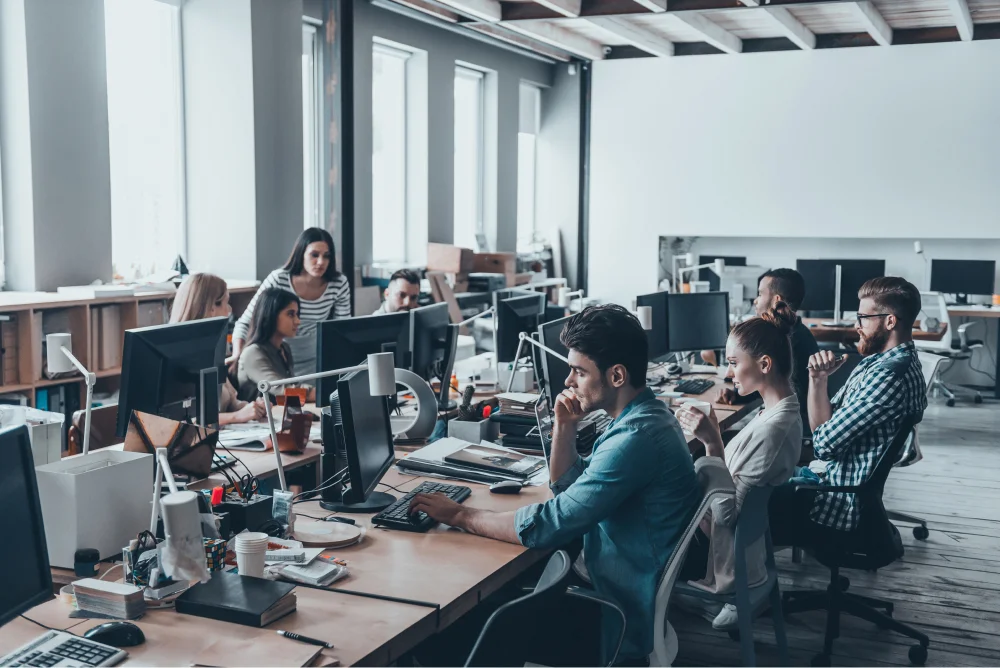 Connect with us today
Work with the Experts.