Seamless Ticket Booking Solutions
Event Ticket Booking Apps: Your VIP Pass to Exclusive Experiences
Embark on a journey through the world of event ticket booking apps, where technology seamlessly connects event organizers and attendees, transforming the way we discover, book, and enjoy events.!
In an era of digital innovation, event ticket booking application have revolutionized the way people discover and attend events. With the rapid proliferation of smartphones and the ever-increasing demand for seamless event experiences, mobile apps have become essential tools for event organizers and attendees alike. In this article, we will delve into the realm of ticket booking app development, exploring its significance, benefits, and the key elements involved in creating a successful app.
Let's create something great together
SEAMLESS TICKETING EXPERIENCE
Masters of Ticketing Innovation
Seeking a Booking Journey with Flawless Elegance? In today's fast-paced world, where convenience and seamless experiences are paramount, having a dedicated mobile app for your event ticket booking needs is no longer an option but a necessity. With our expertise and innovative approach, we empower businesses like yours to meet the evolving demands of the industry and provide a seamless ticket booking experience for your customers. Whether you organize concerts, sporting events, theatre performances, or any other type of event, our custom mobile app development services will elevate your business to new heights.
Beautiful Apps with World-class UI/UX
Unleash Success with Game-Changing Features
Effortless Booking Made Simple
Convenient Ticket Booking
Book event tickets anytime, anywhere. Browse, select seats, and securely purchase with a few taps. No queues or counters.
Personalized User Profiles
Personalized profiles save preferences, favourite events, and payment info. Enhance user experience with recommendations, discounts, and exclusives.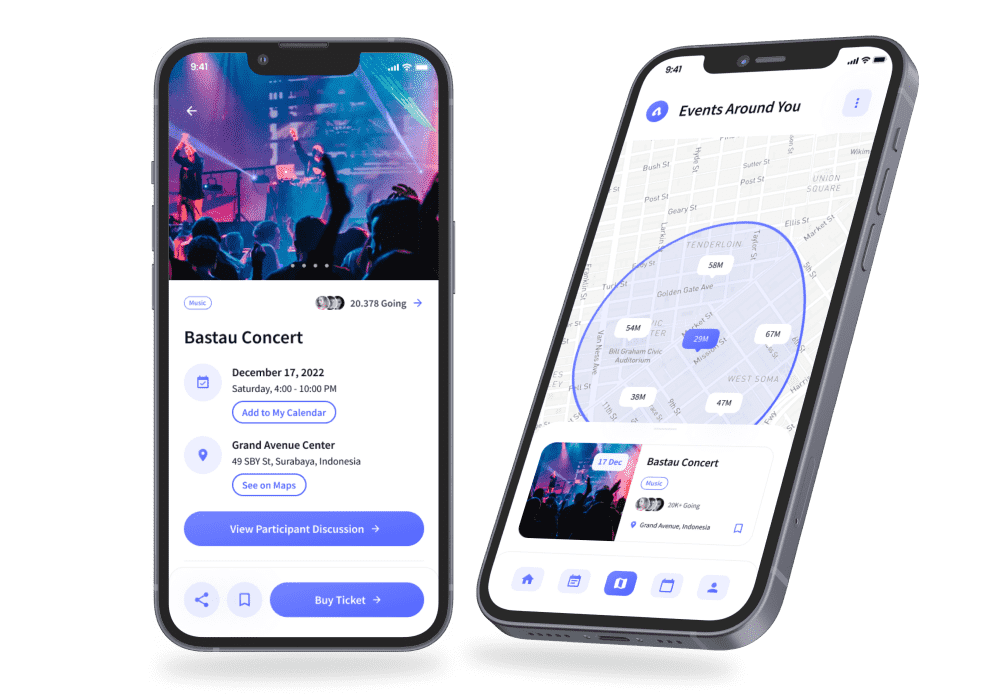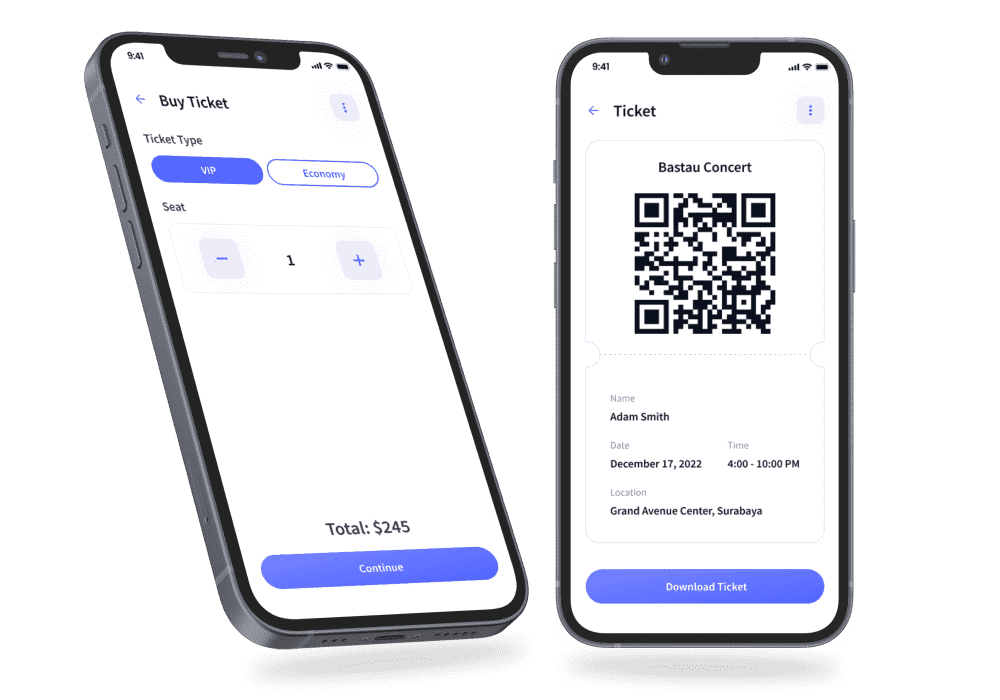 Flexible Ticketing Options
Empower users with the choice to purchase economy or premium tickets, catering to their preferences and providing a personalized booking experience.
Secure Ticketing
Trusted payment gateways and robust data encryption. Peace of mind for customers' personal and financial information.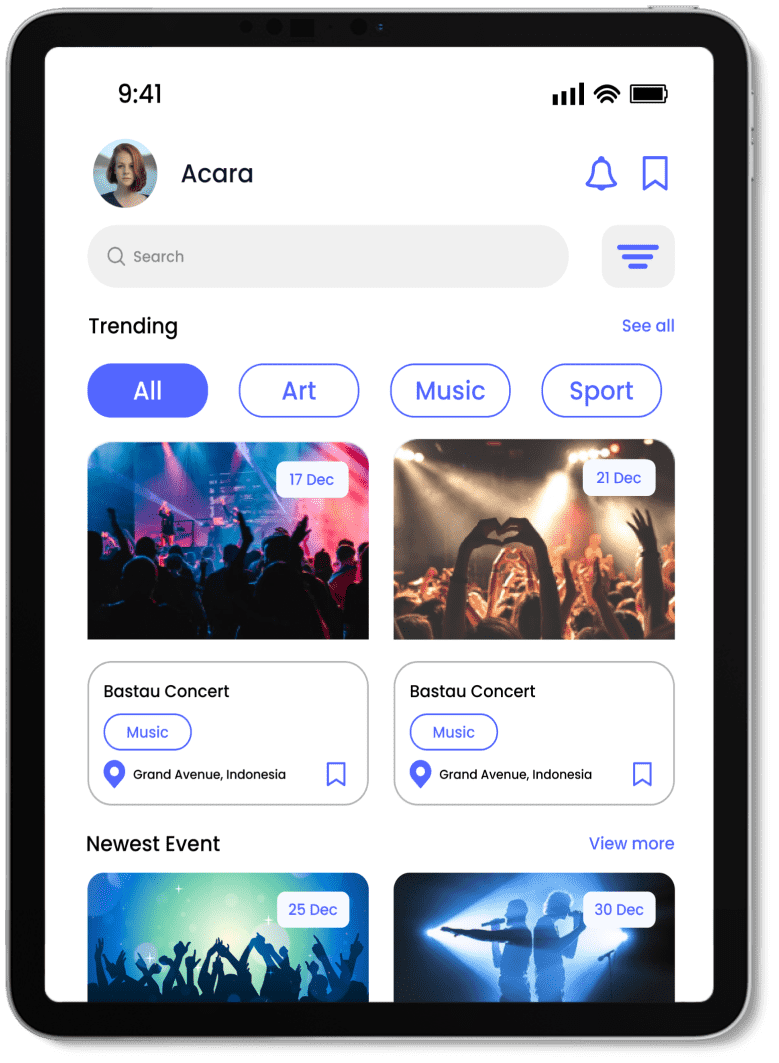 Elevate Ticket Booking Experience
NEXT-GENERATION FUNCTIONALITIES
Discover Boundless Possibilities for Your Business

Streamlined Booking Process
Intuitive interfaces for easy event browsing, seat selection, and secure transactions. Enhanced experience, increased repeat bookings.

Personalized User Experience
Custom app personalizes experiences with tailored recommendations, exclusive offers, discounts. Boosts loyalty and satisfaction.

Analytics and Insights
Data-driven insights inform decisions, optimize marketing, and improve event planning. Valuable analytics on customer behaviour, ticket sales, and popularity.

Increased Revenue Opportunities
Maximize revenue potential, diversify income streams. Offer merchandise sales, VIP upgrades, in-app advertising, and more through mobile app.
About us
Webority Technologies
Over 10 years of delivering exceptional IT services globally. We've partnered with diverse clients from startups to large corporations across healthcare, finance, retail, tech and many more. Trust our proven expertise to cater to your unique business needs.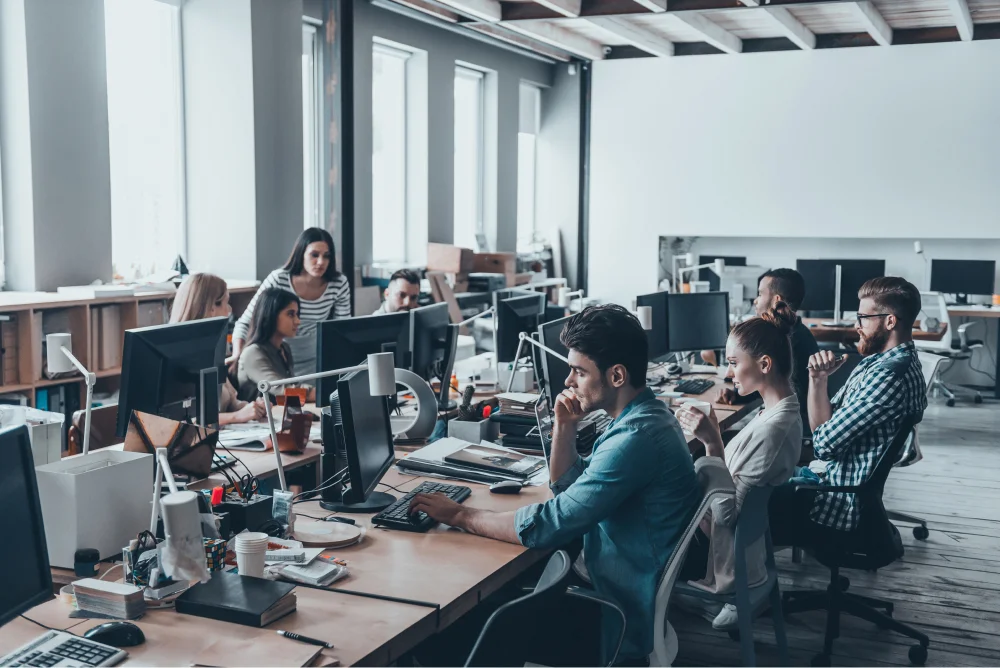 Connect with us today
Work with the Experts.