Diet & Nutrition App Development Service Company
Exploring Diet & Nutrition Plan: Revolutionizing Healthy Lifestyles
Webority Technologies is a leading company that offers superior Diet and Nutrition app development services to meet your business needs. In today's fast-paced world, maintaining a healthy lifestyle has become a priority for many individuals. With the advent of technology, diet and nutrition app development services companies have emerged as game-changers in promoting wellness. These companies offer innovative solutions that empower users to take charge of their health journey conveniently.
In this comprehensive guide, we delve into the world of diet and nutrition app development services companies, their offerings, benefits, and how they are transforming the way we approach health and wellness.
We understand the power of nutrition in shaping our well-being and ensuring a vibrant, fulfilling life. Our mission is to provide you with the knowledge, products, and guidance to meet your specific nutritional needs and empower you to take control of your health.
A well-rounded diet consisting of vitamins, minerals, proteins, healthy fats, and carbohydrates plays a vital role in supporting our bodily functions, promoting cell regeneration, and bolstering our immune system. We believe that knowledge is key. Our team of experienced nutritionists and experts are dedicated to providing you with evidence-based information and personalized guidance. We understand that everyone's nutritional requirements are unique, and our tailored approach ensures that you receive the right support to achieve your individual goals.
From premium protein powders and meal replacements to targeted supplements and superfood blends, our range is designed to fuel your body, boost your vitality, and help you reach your health and wellness objectives. Prioritizing your nutrition is not just about physical health; it also impacts mental well-being.
Let's create something great together
Fuel Your Nutrition Business with a Custom Mobile App: Unleash the Power of Digital Transformation
Nutrition App Development Services Is A New Era of Wellness
In the era of smartphones and digital connectivity, diet and nutrition app development services companies have recognized the need to provide accessible tools for individuals to manage their health effectively. These companies specialize in creating user-friendly mobile applications that cater to various aspects of diet, nutrition, and overall well-being. By leveraging the power of technology, they offer personalized experiences that empower users to make informed choices and adopt healthier lifestyles. We understand the power of nutrition in shaping our well-being and ensuring a vibrant, fulfilling life. Our mission is to provide you with the knowledge, products, and guidance to meet your specific nutritional needs and empower you to take control of your health.
Beautiful Apps with World-class UI/UX
Unleash the Potential: Discover the Nutrition Mobile App's Dynamic Features
Explore the Dynamic Features of Our Mobile App
Personalized Meal Planning
Our app allows users to create personalized meal plans based on their dietary preferences, health goals, and nutritional needs. It provides access to a vast library of recipes, enabling users to explore and select meals that align with their specific requirements.
Calorie and Nutrient Tracking
Users can easily track their daily calorie intake and monitor their nutrient consumption with our app. It offers a comprehensive database of food items with nutritional information, making it convenient for users to log their meals and track their progress towards their goals.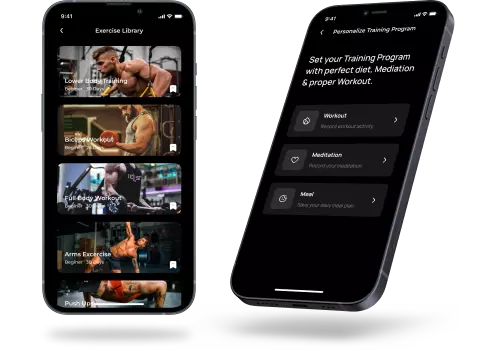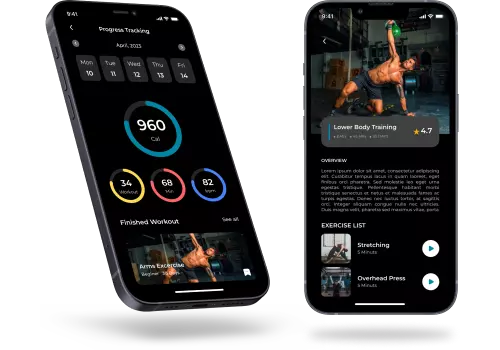 Fitness and Activity Tracking
Our app allows users to track their physical activities, workouts, and steps taken throughout the day. It provides insights into calories burned and helps users maintain an active and balanced lifestyle.
Progress Monitoring
Users can set goals and track their progress over time using visual charts and graphs. This feature provides a clear overview of their achievements, empowering them to stay motivated and make informed decisions about their nutrition and fitness routines.
Explore Nutrition App's Client Benefits
Introducing Your Game-Changer: The Nutrition Mobile App. Experience These Client Benefits!
Scalability and Growth
A mobile app sets the foundation for scalability and growth. As your nutrition business expands, the app can accommodate a growing client base, allowing you to scale operations while maintaining a seamless user experience.

Enhanced Communication and Support
The in-app messaging and virtual consultation features foster seamless communication between clients and your nutrition business. It enables quick and efficient responses to client queries, provides ongoing support, and builds stronger relationships based on trust and accessibility.

Competitive Edge
Embracing mobile app technology gives your nutrition business a competitive edge in the market. It positions you as an innovative and forward-thinking organization, differentiating you from competitors who have not yet adopted such digital solutions.

Enhanced Brand Visibility
A mobile app with your branding creates a powerful presence in the digital space. It helps to raise awareness of your nutrition business, allowing you to reach a broader audience and attract new clients who are searching for convenient and reliable nutrition solutions.
Why Choose Us?
Choose our Diet and Nutrition App Development Services for an app that not only meets your expectations but exceeds them. Join hands with us to embark on a journey towards a healthier and digitally advanced world.
About us
Webority Technologies
Over 10 years of delivering exceptional IT services globally. We've partnered with diverse clients from startups to large corporations across healthcare, finance, retail, tech and many more. Trust our proven expertise to cater to your unique business needs.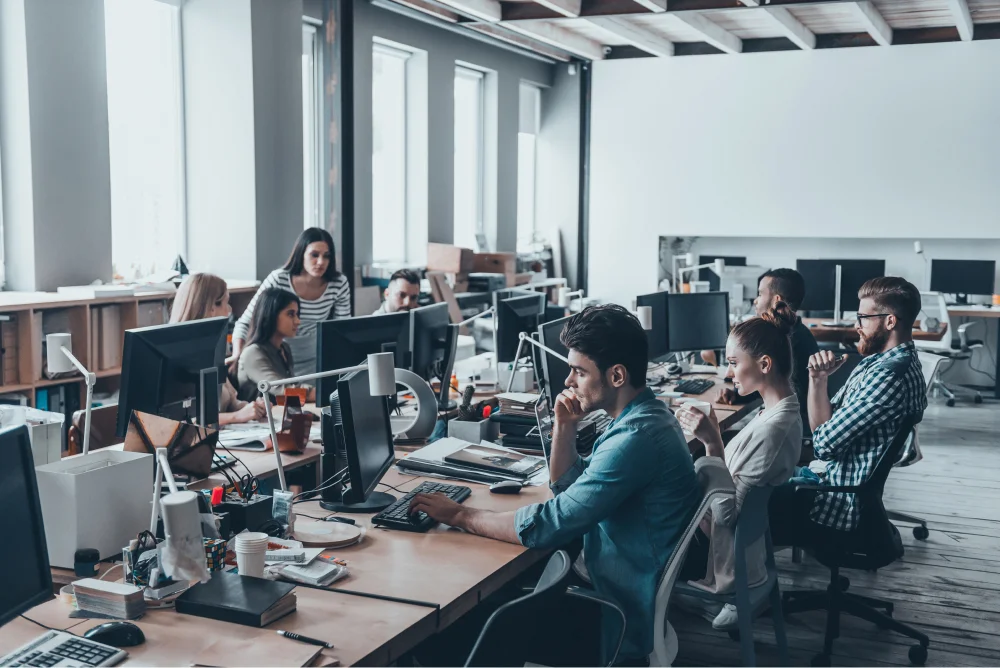 Connect with us today
Work with the Experts.