Get Ahead of the Game with Our Expert Cryptocurrency App Development Services
Cryptocurrency App Development: The Rise of the Digital Wallet
Are you looking to build a cryptocurrency app? Look no further! Our team of experienced developers can create a custom cryptocurrency app development company that meets your specific needs. Whether you want to build a crypto wallet app or a trading platform, we have the expertise to bring your vision to life.
As a leading crypto app development company, we understand the importance of creating a secure and user-friendly app. Our team is well-versed in the latest blockchain technologies and can ensure that your app is both reliable and efficient.
We offer a range of services, including cryptocurrency wallet development, exchange platform development, and smart contract development. Our developers use the latest programming languages and frameworks to create high-quality apps that are tailored to your needs.
If you're looking for crypto app development company in India, we are your go-to solution. Our team has extensive experience working with clients in India and can provide you with the best possible service at an affordable price.
Contact us today to learn more about our cryptocurrency app services and how we can help you achieve your goals.
Crypto app development company involves creating software applications that allow users to manage their cryptocurrency investments, conduct transactions, and stay updated with real-time market data.
These apps are designed to provide a seamless and secure user experience, enabling individuals to navigate the complex world of cryptocurrencies with ease.
Let's create something great together
Revolutionize Your Crypto Journey
Unlock the Potential of Digital Assets 
Are you ready to dive into the world of cryptocurrency app development? Take control of your digital assets and elevate your cryptocurrency experience with a custom crypto app development exclusively for your needs. At Webority Technologies, we specialize in creating innovative mobile apps that cater to the unique requirements of cryptocurrency enthusiasts. Discover how our expert team can help you securely manage your assets, track market trends, and stay ahead in the dynamic world of cryptocurrencies.
Beautiful Apps with World-class UI/UX
Unlocking Key Features for Secure Transactions
Stay Ahead In The Dynamic world of cryptocurrencies.
Seamless Trading Experience
Execute trades with ease and efficiency. Our apps offer intuitive interfaces, order placement, and real-time order book updates.
Real-Time Market Data
Stay up to date with real-time cryptocurrency market data. Our apps integrate with reliable data sources, providing live prices, charts, and market trends.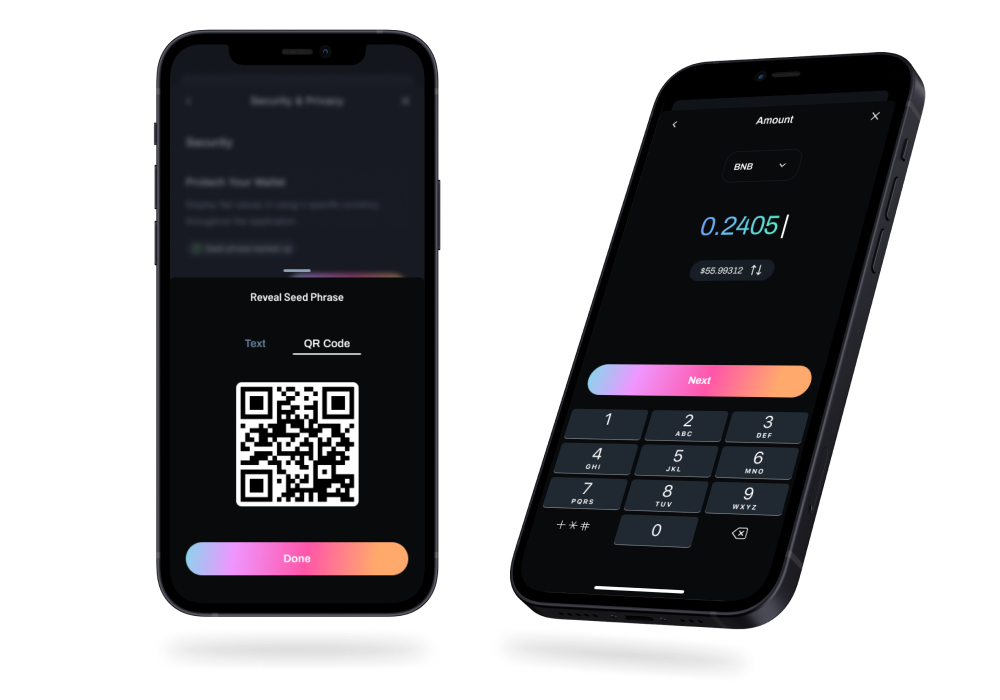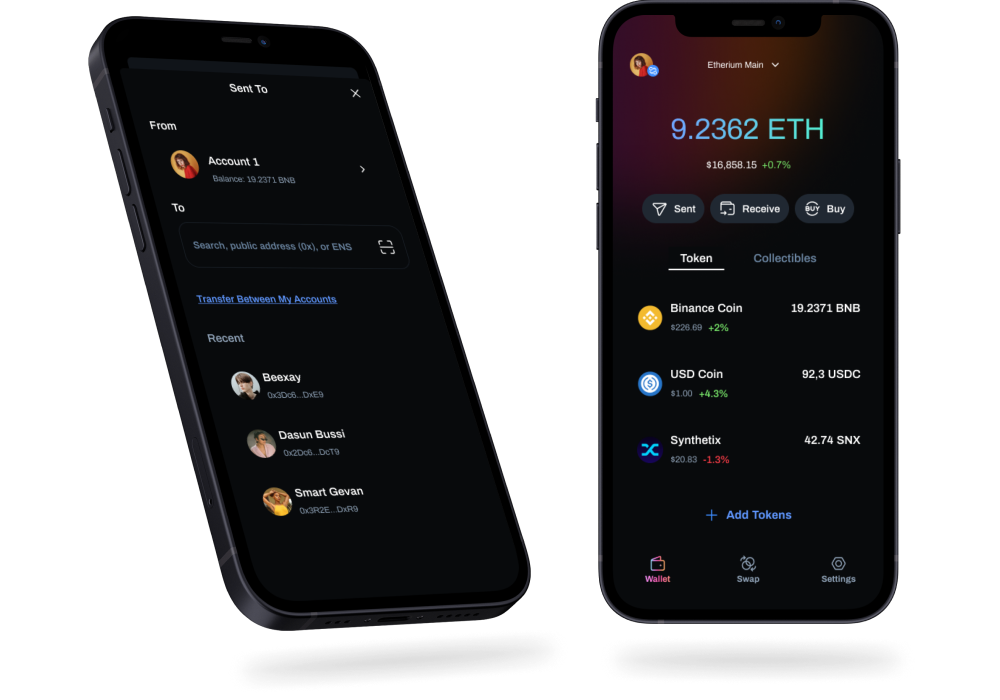 Portfolio Tracking and Analysis
Monitor your portfolio's performance at a glance. Our apps provide comprehensive portfolio tracking features, including balance summaries, profit/loss calculations, and interactive charts.
Secure Asset Management
Safeguard your digital assets with robust security measures. Our apps employ cutting-edge encryption and multi-factor authentication to ensure the utmost protection of your cryptocurrencies.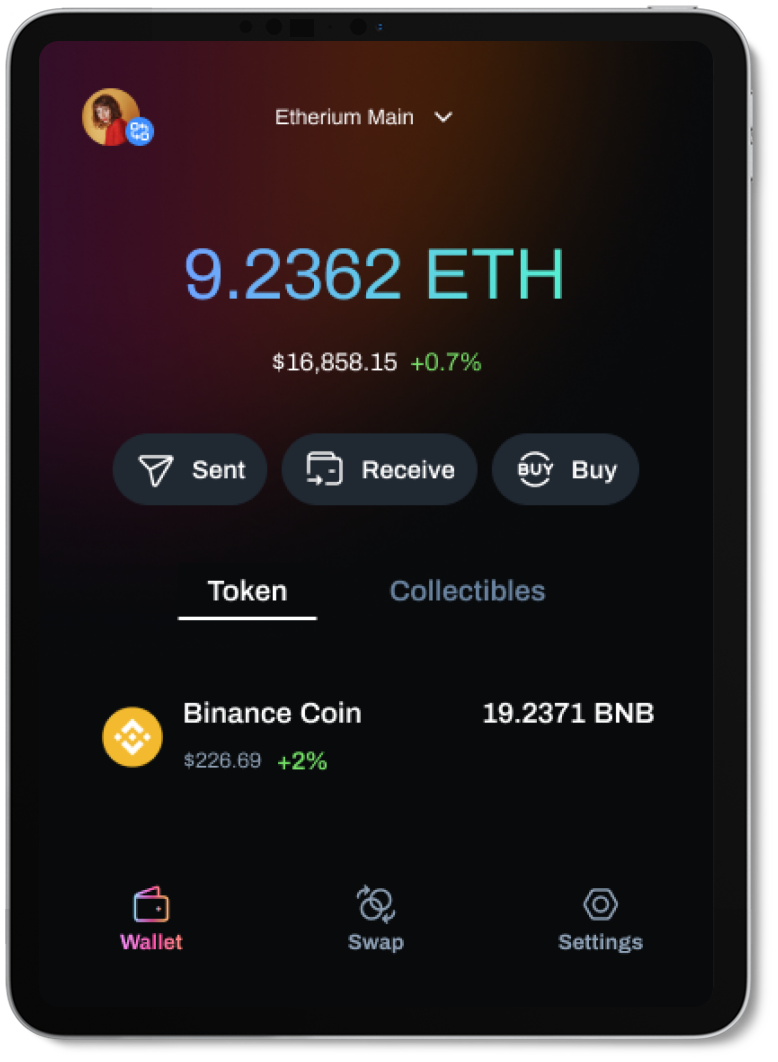 Industries Leveraging Crypto Apps
NEXT-GENERATION FUNCTIONALITIES
Industries Leveraging Crypto Apps
Advanced Trading Tools
Equip users with real-time market data, price charts, and technical indicators for informed trading decisions.

Portfolio Management
Track holdings, monitor performance, and view comprehensive analytics for effective portfolio management.

Secure Wallet Integration
Safely store, send, and receive digital assets through a secure cryptocurrency wallet.

Trading Education
Provide educational resources, market insights, and expert analysis to enhance trading knowledge.
About us
Webority Technologies
Over 10 years of delivering exceptional IT services globally. We've partnered with diverse clients from startups to large corporations across healthcare, finance, retail, tech and many more. Trust our proven expertise to cater to your unique business needs.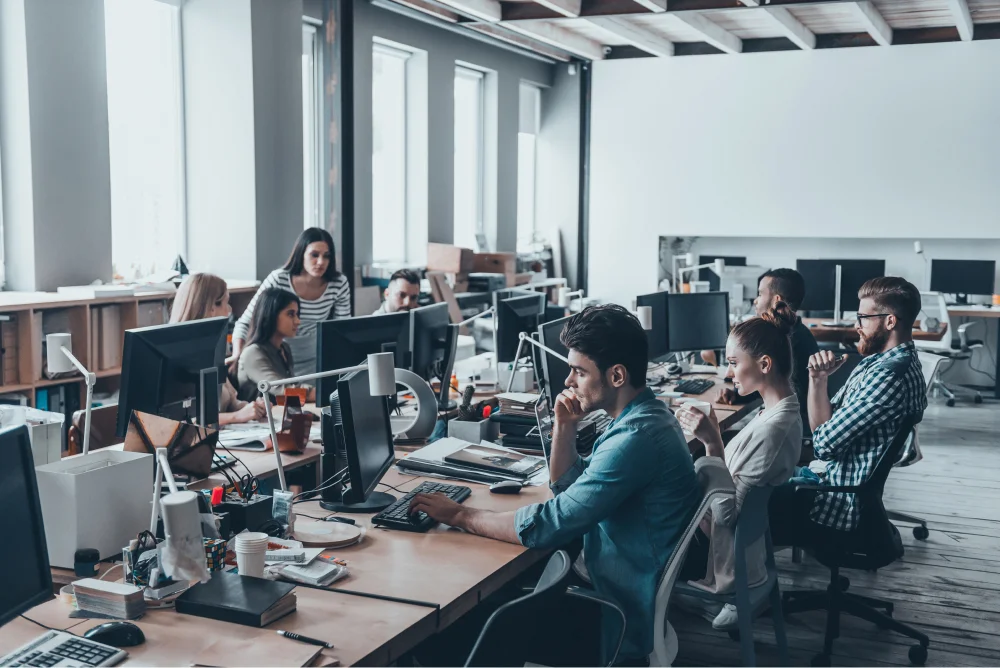 Connect with us today
Work with the Experts.