Coffee Shop App Design And Development Services Company
Deliver a Seamless Coffee Experience
Webority Technologies is a leading company that offers superior Coffee shop app design development services to meet your business needs. Food and beverage industry has witnessed a significant transformation. The advent of smartphones and mobile applications has revolutionized the way people interact with coffee shops. The rise of coffee shop apps has made it convenient for coffee enthusiasts to explore different blends, order their favorite beverages, and enjoy a personalized experience.
In this article, we will delve into the world of coffee shop app design and development, exploring the key features, development process, SEO importance, marketing tips, challenges faced, and future trends.
The coffee shop market is thriving, driven by the growing demand for specialty coffee and the rise of café culture. With an increasing number of coffee lovers seeking unique and convenient experiences, coffee shop owners must stay ahead of the competition. A well-designed and functional coffee shop app can be a game-changer, enhancing customer engagement and loyalty.
In a world where time is of the essence, waiting in long queues to order coffee is no longer appealing. A coffee shop app addresses this challenge by offering customers the ability to browse through the menu, customize their orders, and make payments seamlessly. Moreover, a well-designed app can serve as a digital storefront, attracting new customers and fostering brand loyalty.
Let's create something great together
establish your coffee shop as the go-to destination
Ultimate Coffee Destination with Our Innovative Mobile App
Looking to take your coffee business to the next level? Look no further! With our state-of-the-art mobile app development services, we empower coffee shop owners like you to enhance customer experiences, increase sales, and build brand loyalty. Our coffee mobile app is tailored to meet the unique needs of your business, providing a seamless and convenient way for your customers to engage with your brand.
Beautiful Apps with World-class UI/UX
Transform Your Coffee Business with a Custom Mobile App
Elevate Customer Experiences, Boost Sales, and Build Brand Loyalty
Customized Coffee Experience
Our app allows your customers to customize their coffee orders, from choosing the type of beans to selecting the desired strength, our app offers a personalized coffee experience.
Easy Ordering and Payments
With just a few taps, customers can place their orders directly through the app. Say goodbye to long queues and waiting times.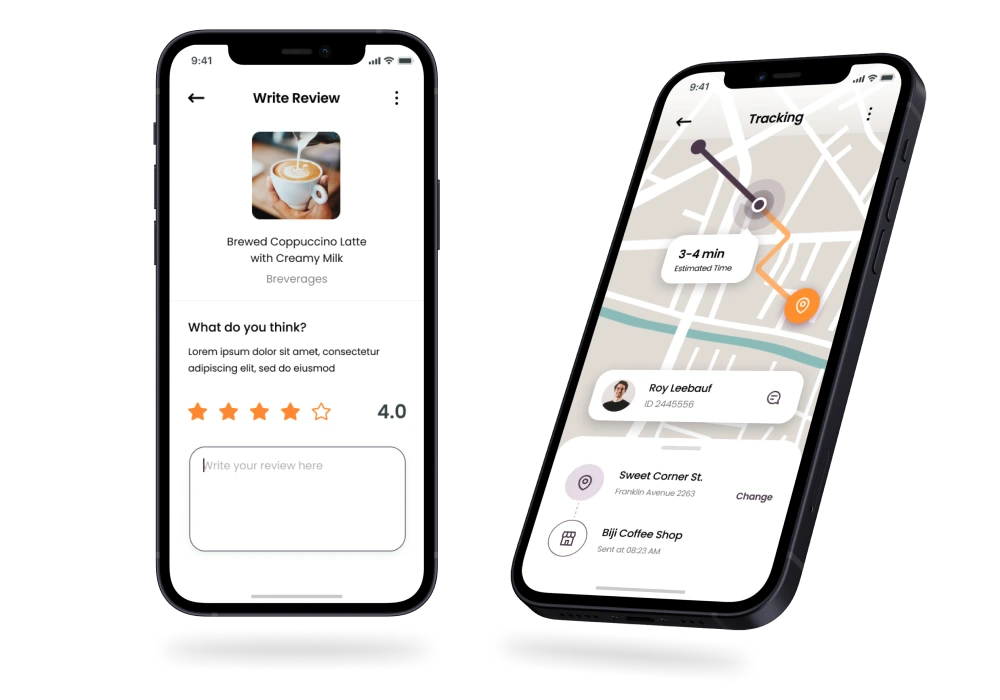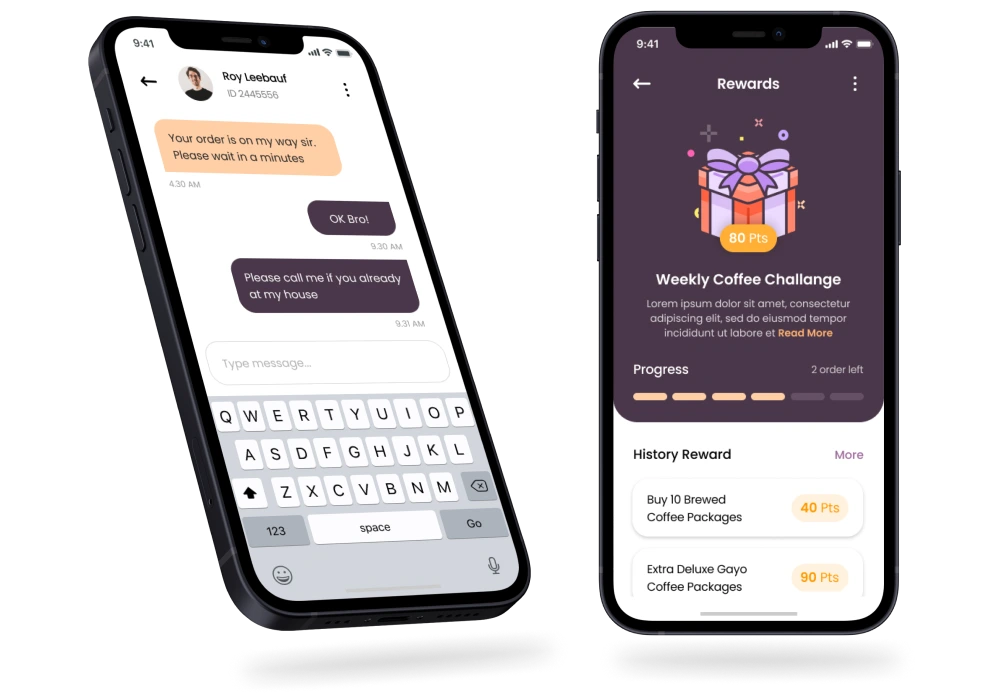 Store Locator and Directions
Help your customers easily find your coffee shop with our integrated store locator. Using GPS technology, the app provides accurate directions to your nearest location.
Social Sharing
Harness the power of social media by allowing your customers to share their coffee experiences on popular platforms like Instagram, Facebook, and Twitter.
Unlock a World of Convenience and Personalization
Delight Your Customers with Seamless App Features

Data Analytics and Insights
Track key performance indicators, such as sales, customer preferences, and app usage patterns, through our comprehensive analytics dashboard.

Professional App Development
We are a team of skilled developers with extensive experience in crafting high-quality, user-friendly mobile apps.

Seamless Integration
Our coffee mobile app seamlessly integrates with your existing point-of-sale (POS) system, ensuring a smooth workflow and streamlined operations.
Promotions and Special Offers
With our app, you can effortlessly promote your coffee specials, seasonal drinks, and limited-time offers.
Why Choose Us?
Embrace the expertise of our team and the innovation of our solutions for a custom coffee shop app that delights your customers and drives success in your business.
About us
Webority Technologies
Over 10 years of delivering exceptional IT services globally. We've partnered with diverse clients from startups to large corporations across healthcare, finance, retail, tech and many more. Trust our proven expertise to cater to your unique business needs.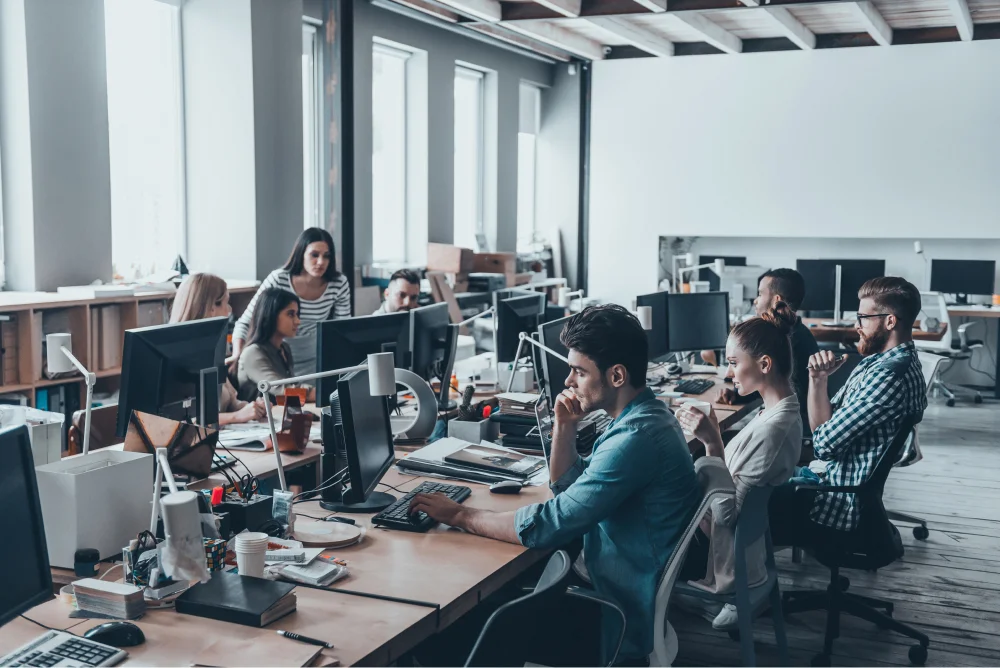 Connect with us today
Work with the Experts.