Manage, Automate & Earn with a Co-working Space Mobile App
Co-Working Spaces App Development: Developing a Co-Working Spaces
Dive into the world of co-working spaces app development, where collaboration meets convenience, offering users a seamless platform to discover, book, and connect with flexible workspaces.
Explore how these mobile apps redefine the concept of work, fostering productivity, networking, and community engagement. In the evolving landscape of modern work, co-working spaces have gained immense popularity as flexible and collaborative work environments. Co-working spaces app developed has revolutionized the way professionals and businesses find and utilize shared workspaces. These mobile apps provide users with a convenient platform to explore available spaces, book desks or meeting rooms, and engage with a vibrant community. In this article, we will explore the significance, benefits, and key aspects of co-working spaces app developed.
Let's create something great together
TAILOR-MADE SOLUTIONS
Expertise for Co-Working Space Mobile App Development
The co-working space industry offers flexible work environments and amenities for professionals and businesses. It has seen remarkable growth due to the increasing popularity of remote work and the need for flexible office solutions. Co-working spaces provide individuals with the opportunity to work in a collaborative and community-driven environment, fostering networking and collaboration among diverse professionals. These spaces offer convenient services such as high-speed internet, meeting rooms, and communal areas, creating a productive and flexible workspace for freelancers, start-ups, and remote teams.
Beautiful Apps with World-class UI/UX
Your All-in-One Co-Working Companion
Empowering Experience with Innovative Features
Workspace Booking
Users can browse and book available workspaces, such as desks, private offices, and meeting rooms, conveniently from their mobile devices.
Membership Management
Users can manage their co-working space membership, including membership renewal, upgrades, and payment management.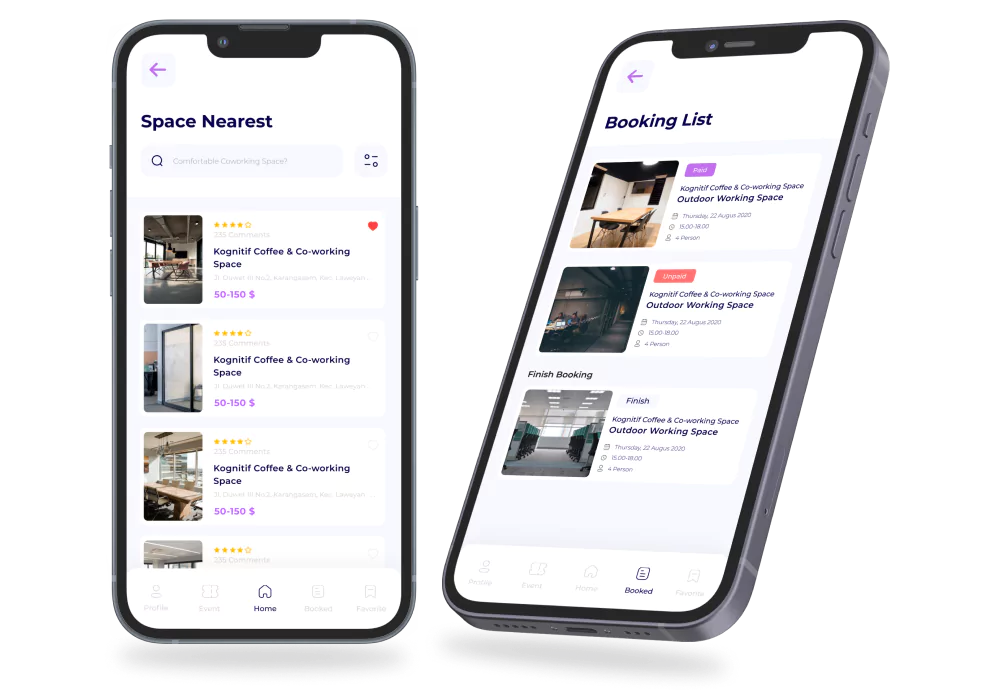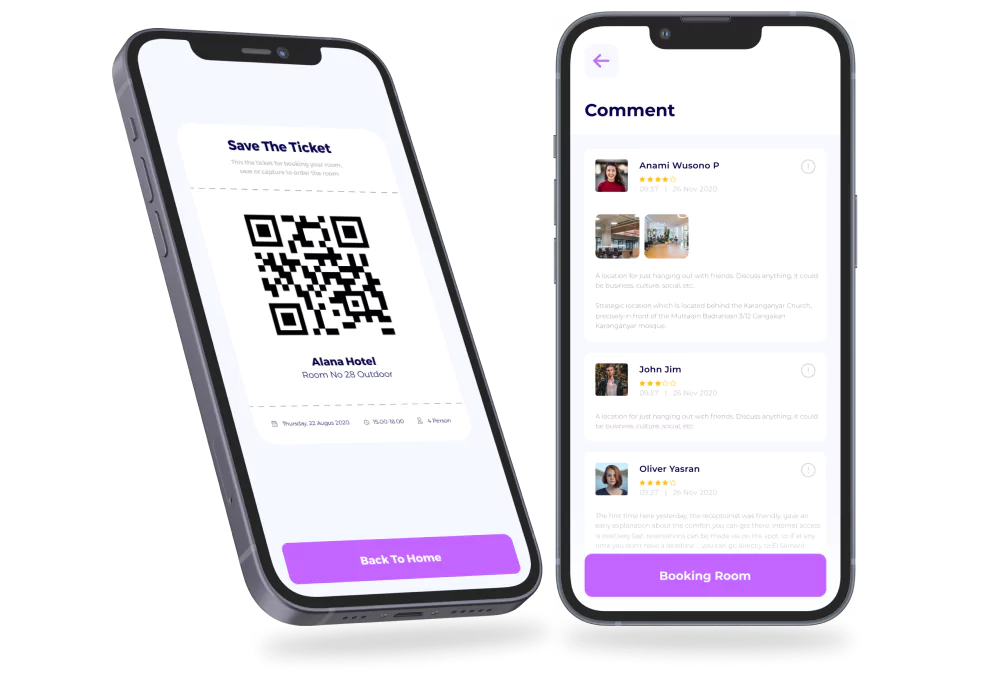 Community Engagement
Users can connect and interact with other co-workers, fostering networking opportunities and collaboration through features like member directories and messaging.
Workspace Reviews and Ratings
User feedback informs others' workspace choices, enhancing decision-making for an optimal working environment.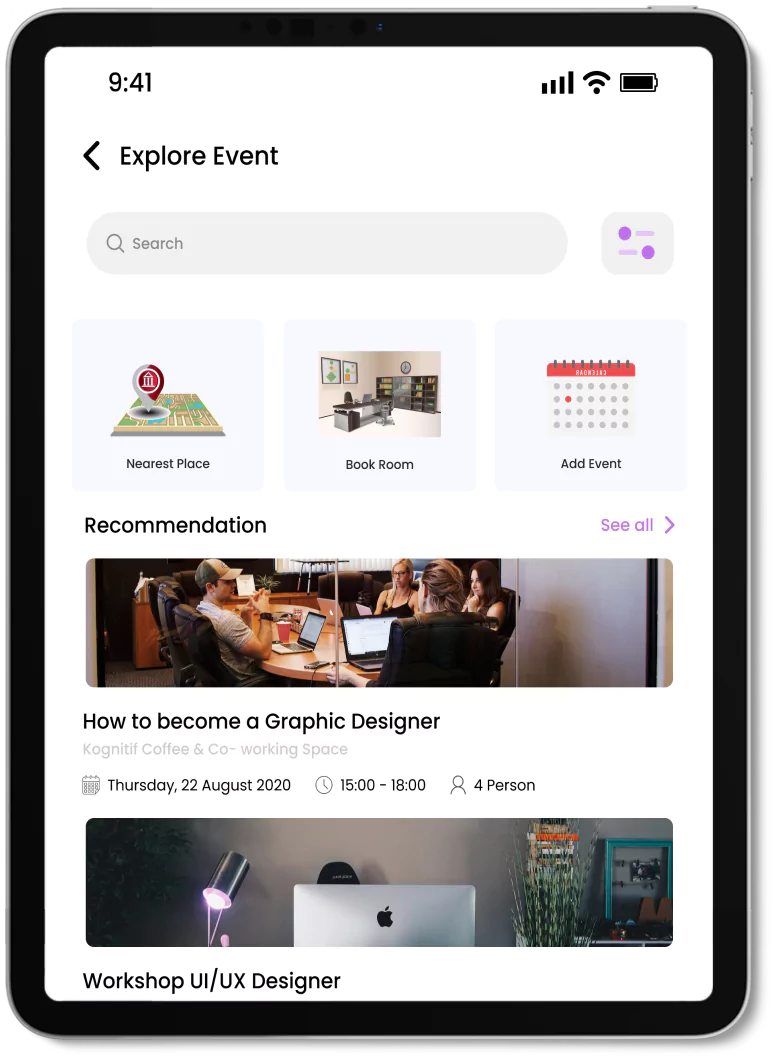 Your Co-Working Companion
PIONEERING FEATURES AND LIMITLESS POSSIBILITIES
Embrace the Advantages of Seamless Co-Working Solutions

Enhanced User Experience
Seamless and intuitive digital experience for members: Effortlessly find and book workspace, manage memberships, and connect with the community.

Increased Efficiency
Automate manual processes, reduce administrative burdens, and focus on exceptional service delivery.

Boosted Occupancy Rates
User-friendly app increases bookings and occupancy rates through easy exploration of space offerings.

Improved Member Retention
Foster a sense of community, loyalty, and retention with personalized offers, event updates, and networking opportunities.
Why Choose Us?
Choose us as your co-working space app development partner and benefit from our industry expertise, customized solutions, user-centric design, timely delivery, robust functionality, and ongoing support. Together, we can create a powerful app that enhances the efficiency and success of your co-working space.
About us
Webority Technologies
Over 10 years of delivering exceptional IT services globally. We've partnered with diverse clients from startups to large corporations across healthcare, finance, retail, tech and many more. Trust our proven expertise to cater to your unique business needs.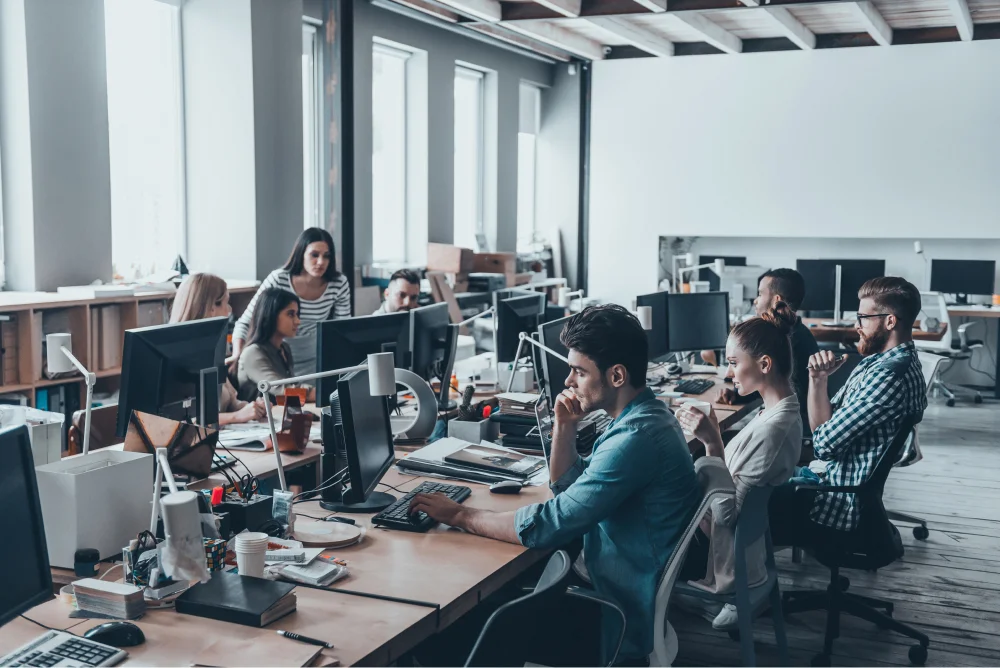 Connect with us today
Work with the Experts.