Chatbot App Development Services Company
Amplify User Experience: Pioneering Chatbot Advancements
Webority Technologies is a top company that provides chatbot app development services to fulfill your business requirements. A chatbot developer is a software engineer who creates an application that interacts with customers automatically when someone visits your website. However, before you can use the chatbot, it needs to be properly set up on the website. It acts like a form with a few key points, such as Name, Email Address, and Phone number, so users can ask their queries.
A significant advantage of chatbots is their ability to automate repetitive tasks, saving time for human agents. They excel in managing multiple conversations simultaneously, leading to faster response times and reducing the workload on customer support teams. By automating tasks like appointment scheduling and order tracking, chatbots optimize resource allocation and improve operational efficiency, leading to cost savings for businesses.
Moreover, chatbots deliver personalized interactions at scale through machine learning and natural language processing. They analyze user inputs, comprehend intent, and offer tailored responses, creating engaging user experiences that make customers feel valued and understood. This personalization has the potential to drive higher conversion rates and customer engagement.
Besides customer-centric benefits, chatbots provide valuable insights and analytics. By analyzing user interactions, companies can gain valuable data on customer preferences, pain points, and buying patterns. 
As the chatbot technology evolves with advancements in natural language understanding and voice recognition, businesses can harness its potential to elevate customer experiences, optimize operations, and gain a competitive edge. In conclusion, chatbots have emerged as powerful tools to meet the demands of modern customers, transforming industries and unlocking new growth opportunities for businesses.
Let's create something great together
Want to know about the chatbot
An Overview On The Chatbot App Development
Chatbots are probably not a new concept to you. They follow a simple conversation format and use AI to include images, texts, and audio. These chatbots have pre-programmed scripts and machine-learning algorithms. Businesses use these automated robots to respond to user inquiries. The design phase is crucial in chatbot app development, as it enables you to add programs, tone, and a "brain" to simulate human conversation. If you have a business website and want to make it more interactive, you can consider using Chatbots. Why? Well, firstly, they help you understand your users better, and secondly, they expand your reach. However, we know that these advanced technologies might seem challenging to grasp. But don't worry, you can seek assistance from developers. Alternatively, we have a checklist to help you develop an interactive chatbot for your website. Let's delve into it and explore.
Beautiful Apps with World-class UI/UX
Maximize Chatbot Potential: Empower Your Mobile Experience
Unleash the Power of Our Chatbot Mobile App
Personalization
Deliver personalized experiences by capturing user preferences and history. Our app enables your chatbot to remember user preferences, provide tailored recommendations, and offer a more customized interaction.
Voice Recognition
Incorporate voice recognition technology into your chatbot app, enabling users to interact with the chatbot using voice commands. This feature enhances convenience and accessibility, particularly for users on the go.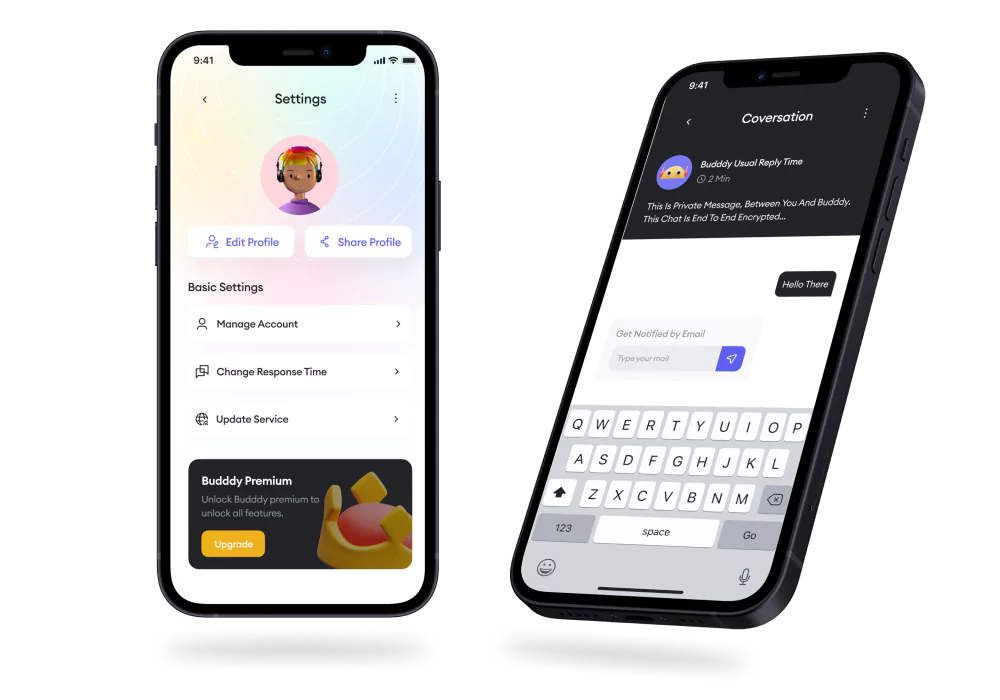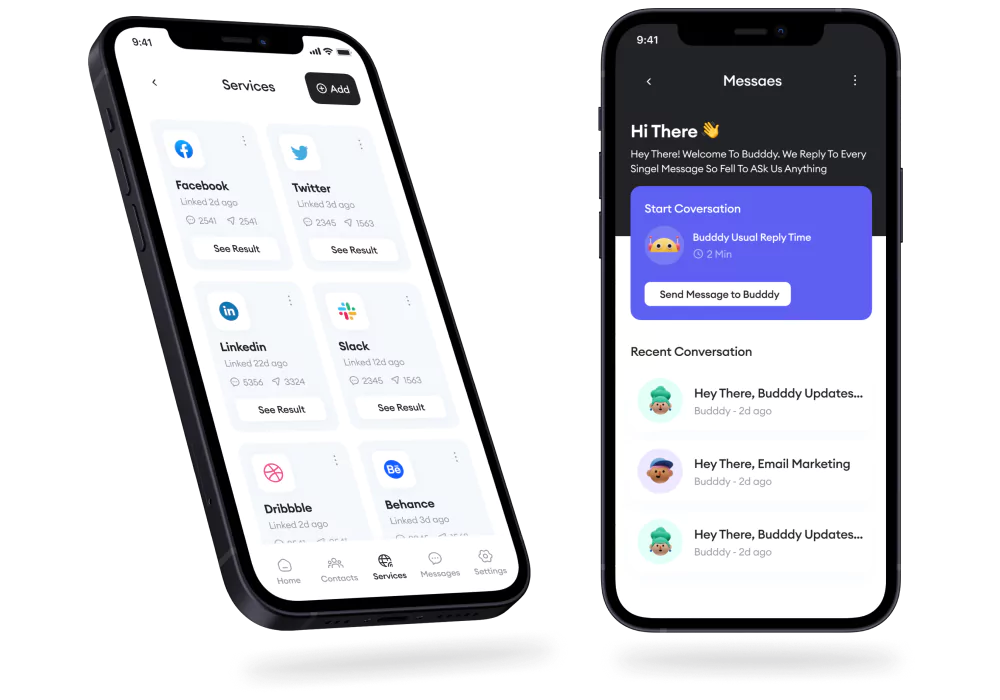 Secure Data Handling
Prioritize user privacy and data security by implementing industry-standard encryption protocols. Protect user information, maintain data integrity, and build trust with your audience.
Social Media Integration
Integrate your chatbot app with popular social media platforms, allowing users to access the chatbot through their preferred social media channels. This feature expands your chatbot's reach and enhances its visibility among your target audience.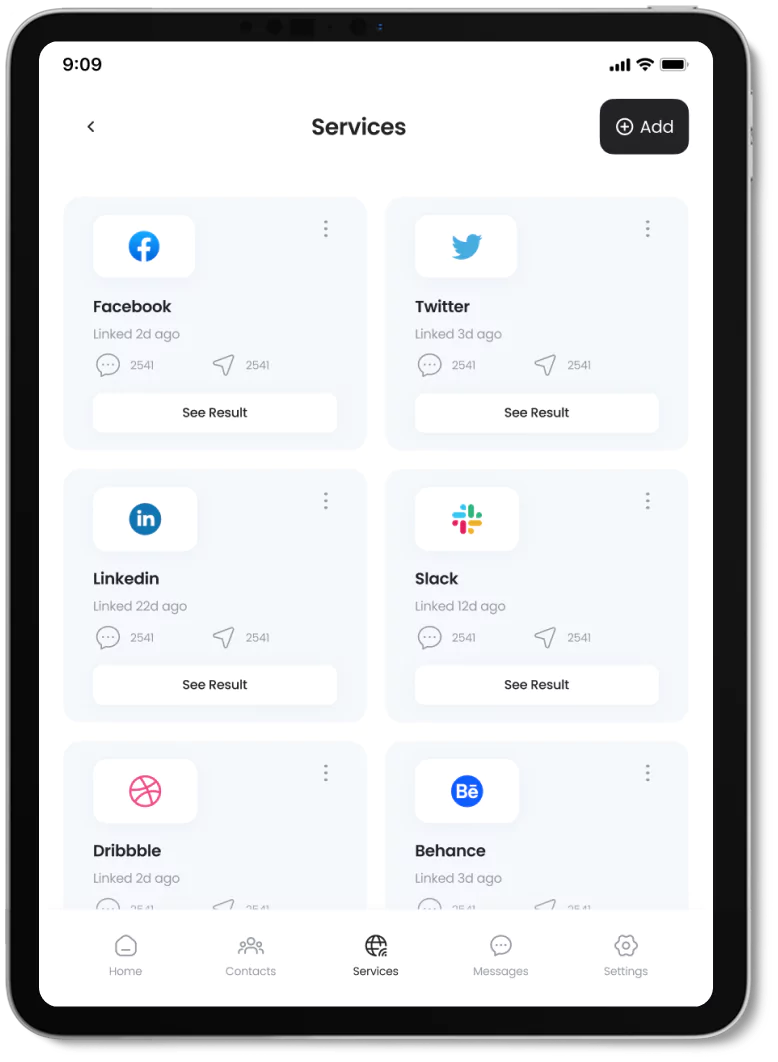 Virtual Assistant Excellence
Empower with our Innovative Chatbot Mobile App
Revolutionize Customer Experiences with a Cutting-Edge Chatbot Mobile App
Multichannel Support
A chatbot mobile app can be integrated with various communication channels, including social media platforms, messaging apps, and websites. This enables businesses to provide consistent support and assistance across multiple touchpoints, catering to customers' preferred channels of communication.

24/7 Availability
With a chatbot mobile app, businesses can provide round-the-clock availability, ensuring that customers can access information and assistance at any time, regardless of their geographical location or time zone.

Improved Customer Service Efficiency
By automating repetitive tasks and providing quick and accurate responses, a chatbot mobile app streamlines customer service operations, reducing response times and increasing efficiency. This frees up human agents to focus on more complex customer queries and tasks.

Cost Savings
By automating customer interactions and reducing the reliance on human resources, a chatbot mobile app can significantly reduce operational costs for businesses. It allows for scalability without proportional increases in staffing requirements.
Why Choose Us?
Let us collaborate to create an Chatbot app development that leaves a lasting impact on visitor attraction. Get in touch with us today and let's begin this exciting journey together!
About us
Webority Technologies
Over 10 years of delivering exceptional IT services globally. We've partnered with diverse clients from startups to large corporations across healthcare, finance, retail, tech and many more. Trust our proven expertise to cater to your unique business needs.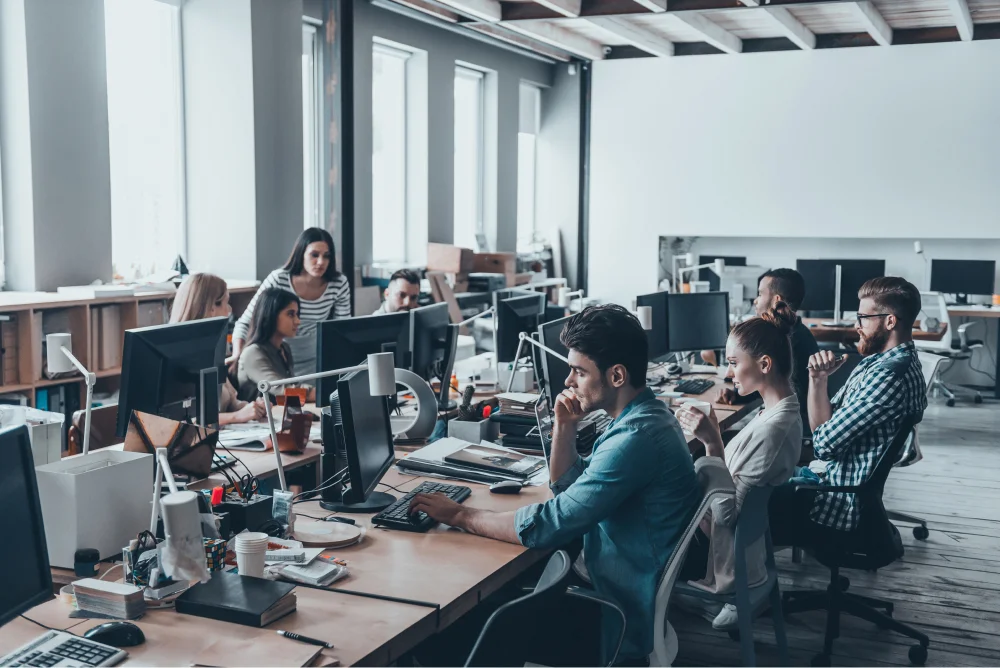 Connect with us today
Work with the Experts.