Explore and Reserve Campsites with Our Camping Booking App
The Key to Your Next Great Escape
Webority Technologies is a top company that provides camping booking mobile app development services company to fulfill your business requirements. Experience the beauty of the great outdoors with our Camp Booking mobile app. Whether you're an avid camper or a weekend adventurer, our app is designed to simplify the campsite reservation process and enhance your outdoor experience.
Say goodbye to the hassle of searching through numerous websites or making endless phone calls to secure your perfect spot. With our user-friendly interface and comprehensive database of campgrounds, finding and booking your dream campsite has never been easier.
Simply search for your desired location, explore available campsites with detailed descriptions and photos, and make instant reservations with just a few taps. No more worries about arriving at a campsite only to find it fully booked.
Our app ensures that you have a confirmed reservation, giving you peace of mind and allowing you to focus on what matters most – immersing yourself in the natural beauty that surrounds you. With real-time availability and instant confirmation, you can plan your outdoor adventures confidently and efficiently.
Whether you prefer national parks, state parks, private campgrounds, or off-the-beaten-path hidden gems, our app offers a wide range of options to suit your preferences.
From tent sites to RV hook-ups, lakeside spots to mountain vistas, we have the perfect campsite waiting for you. Start your camping journey today and unlock unforgettable outdoor experiences with our Camping Booking mobile app development services company.
Let's create something great together
Find Your Perfect Getaway with Ease
Your All-in-One Solution for Campsite Booking and Adventure Planning!
Immerse yourself in the wonders of the great outdoors with our custom Camp Booking app. If you're in the business of offering unforgettable camping experiences, our app development services are tailored to meet your specific needs. Gone are the days of manual reservations and frustrating paperwork. Our intuitive and user-friendly app will streamline your campsite booking process, making it effortless for both you and your customers. With a few taps, campers can explore and reserve their ideal campsites, while you gain a seamless platform to manage reservations and maximize your business potential. By investing in a Camp Booking app, you open the door to a plethora of benefits. First and foremost, you enhance customer satisfaction and loyalty. With our app, campers can easily search for available campsites, view detailed descriptions, and browse captivating photos of each location.
Beautiful Apps with World-class UI/UX
Effortless Camping Adventures
Exploring the Main Features of Our Camp Booking Mobile App
Extensive Campsite Database
Our camp booking mobile app offers an extensive and diverse database of campsites. From national parks and state parks to private campgrounds and hidden gems, we have carefully curated a wide range of options to cater to every camper's preferences. Each campsite listing includes comprehensive details such as location, amenities, recreational activities, and nearby attractions. Our goal is to provide campers with an abundance of choices to ensure they find the perfect spot for their outdoor adventure.
User Reviews and Ratings
We believe in the power of collective wisdom. Our app incorporates user reviews and ratings for each campsite, providing campers with valuable insights from fellow outdoor enthusiasts. These genuine reviews help campers make informed decisions about their campsite selection, ensuring that they have an accurate understanding of the campsite's quality, amenities, and overall experience. By sharing their own experiences, campers contribute to a vibrant community of outdoor enthusiasts and help others find the best camping destinations.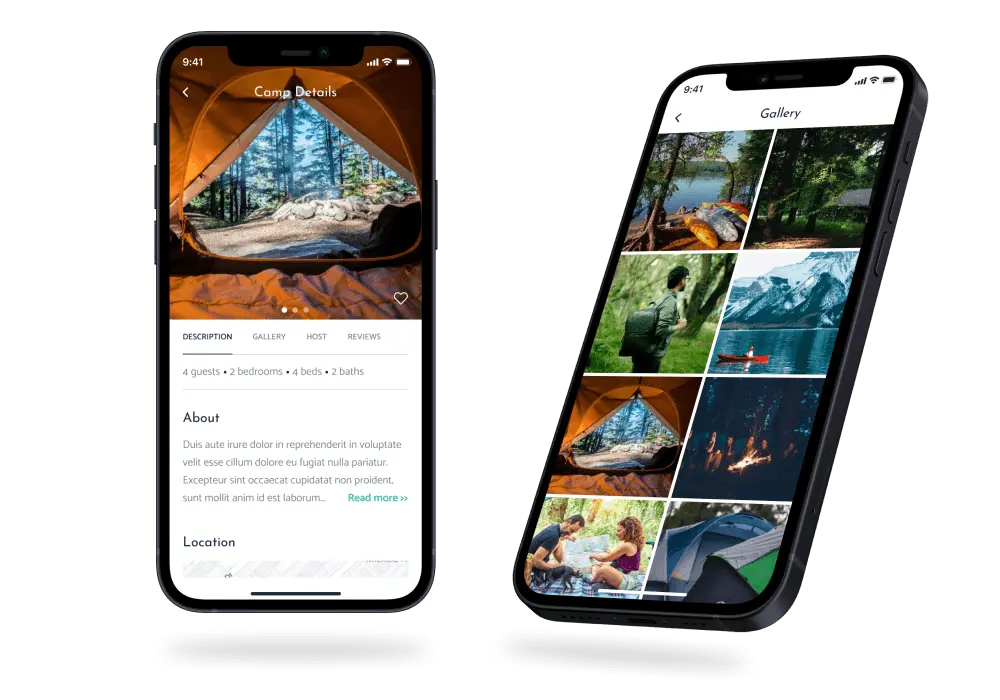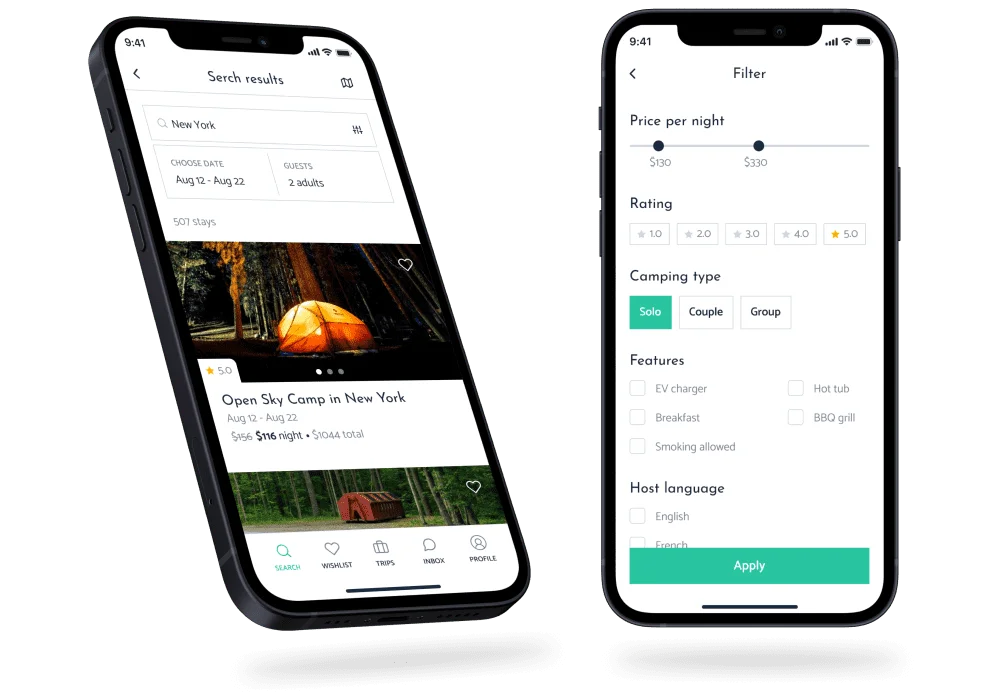 Secure Online Reservations
Gone are the days of lengthy phone calls or complicated paperwork to make a campsite reservation. Our camp booking app allows campers to make secure online reservations directly through the app. With a few simple steps, campers can select their preferred dates, choose from available campsites, and confirm their booking securely. This streamlined reservation process enhances convenience, eliminates errors, and ensures a seamless experience for campers.
Easy Campsite Search
We understand the importance of convenience when it comes to planning a camping trip. Our app features an intuitive search function that allows users to effortlessly find campsites that meet their specific criteria. Campers can filter their search based on location, amenities, activities, and availability. This streamlined search process saves time and ensures that campers can quickly discover the campsites that align with their preferences and requirements.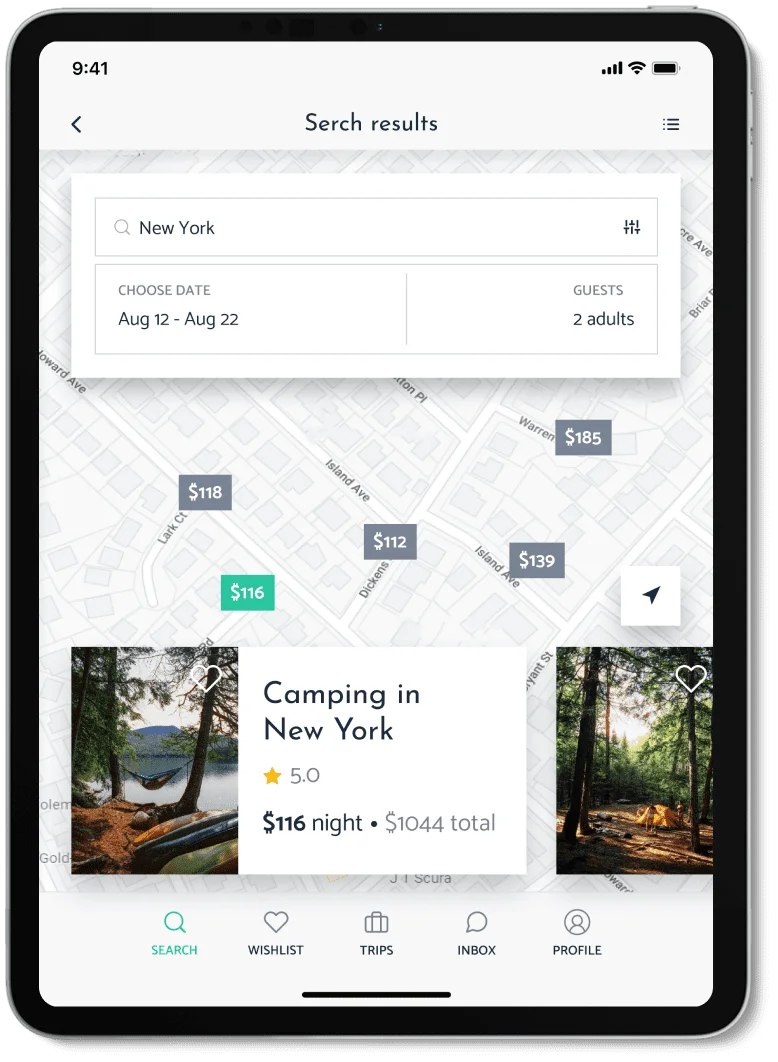 Find Your Perfect Campsite
Your one-stop shop for camping
Experience the Best features with Our Camp Booking App
Increased Efficiency
With a Camp Booking mobile app, clients can streamline their campsite reservation process, eliminating the need for manual paperwork and time-consuming phone calls. The app allows for instant and secure online reservations, making the booking process faster and more efficient.

Competitive Advantage
By offering a mobile app for campsite bookings, clients gain a competitive edge in the market. The convenience and ease of use provided by the app can differentiate their business from competitors, attracting tech-savvy campers and positioning the client as a leader in the industry.

Increased Reach and Visibility
A Camp Booking mobile app allows clients to expand their reach and attract a larger customer base. With the app available on popular mobile platforms, clients can tap into a wider audience of campers who prefer the convenience of booking through their smartphones. This increased visibility can lead to higher occupancy rates and greater business growth.

Real-Time Updates
The mobile app enables clients to provide real-time updates on campsite availability, ensuring that campers have accurate information at their fingertips. This helps to avoid double bookings and allows for better campsite utilization, maximizing revenue potential for clients.
Why Choose Us?
Experience top-notch service with a user-friendly, feature-rich app that sets you apart in the market.
About us
Webority Technologies
Over 10 years of delivering exceptional IT services globally. We've partnered with diverse clients from startups to large corporations across healthcare, finance, retail, tech and many more. Trust our proven expertise to cater to your unique business needs.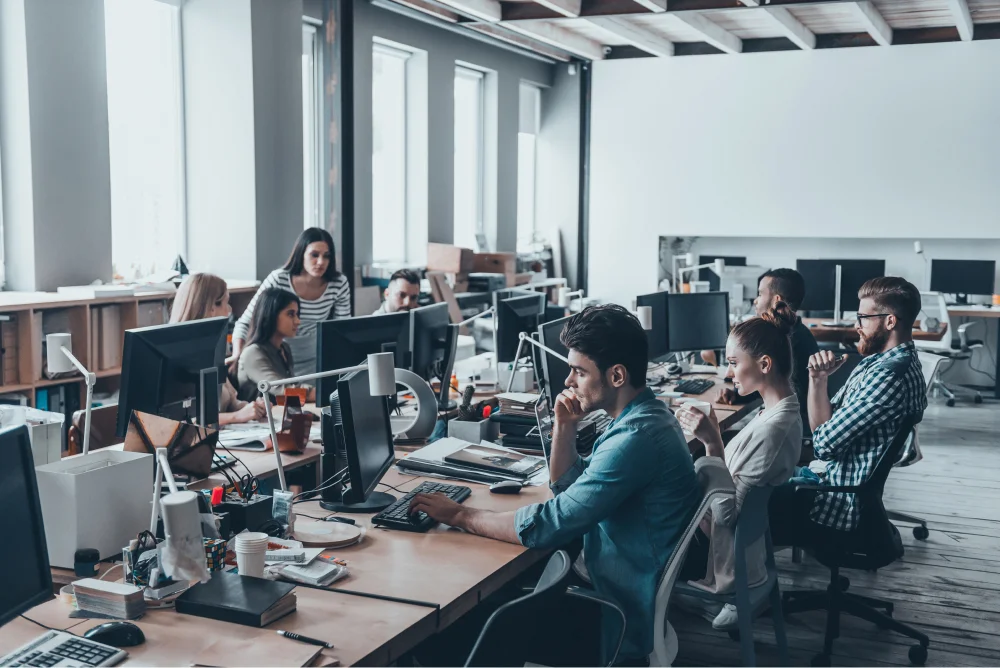 Connect with us today
Work with the Experts.