Fuel Your Success
Launch Your Cab Booking App
Cab Booking App Development: Revamping the Way You Move
Explore the world of cab booking app development and witness the transformation of the transportation industry, where technology connects passengers with reliable rides, ensuring convenience, safety, and efficiency!
In the digital age, taxi booking app development has redefined the way we travel, making transportation more accessible, convenient, and reliable. With the widespread adoption of smartphones and the growing demand for on-demand services, mobile apps have become integral to our daily lives. In this article, we will delve into the realm of taxi booking app development, highlighting its significance, benefits, and the key components involved in creating a successful app.
Let's create something great together
Ideal garage for cab booking
Unparalleled expertise for cab booking apps
Ready to elevate your cab booking business to the next level? In today's fast-paced world, having a mobile app has become essential for taxi companies to stay competitive and meet the evolving demands of tech-savvy customers. With our expertise in mobile app development, we can help you take your cab booking business to new heights by creating a feature-rich and user-friendly mobile app tailored specifically to your unique requirements.
Beautiful Apps with World-class UI/UX
Unleash the Force of Result-Driven Features
Intuitive Features for Hassle-Free Cab Booking
Ride Booking and Tracking
Book rides conveniently, track drivers in real-time, and get estimated time of arrival.
Multiple Payment Options
Convenient payment options including cards, wallets, and cash, with secure integrated gateways for smooth transactions.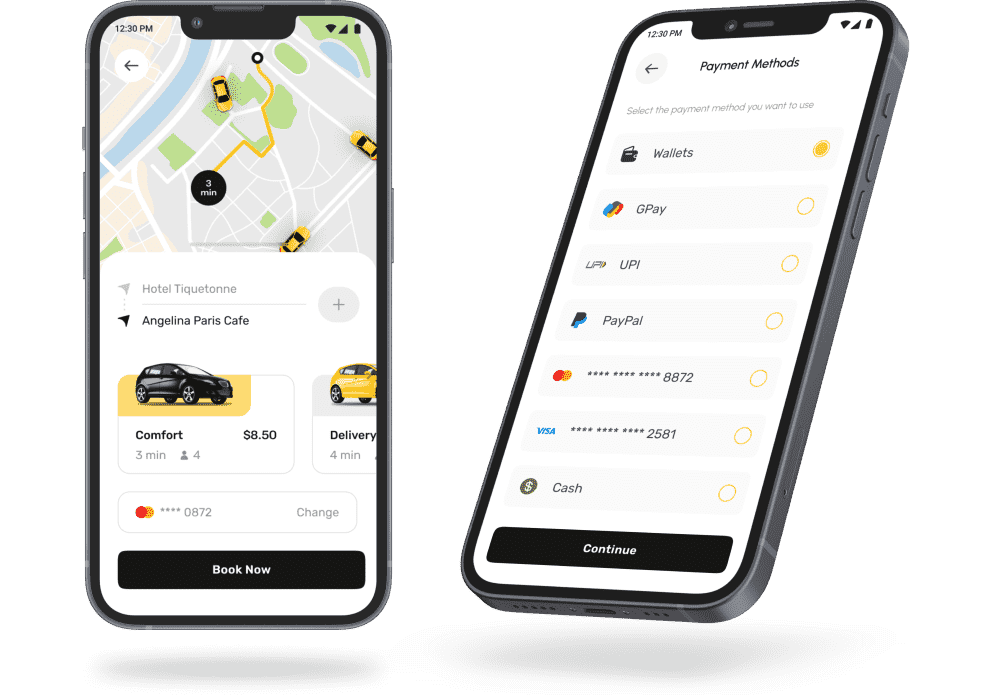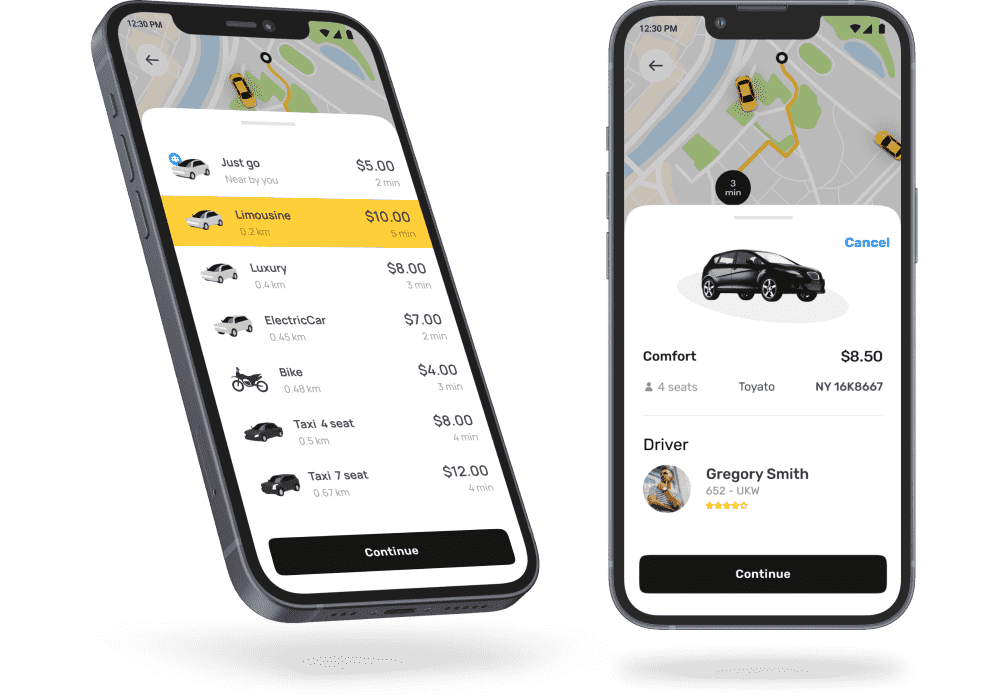 Driver Information and Ratings
View driver details, ratings, and reviews, ensuring transparency and quality service through an integrated feedback system.
Fare Estimation
Get fare estimates based on route, distance, and time, empowering customers to plan their budget effectively.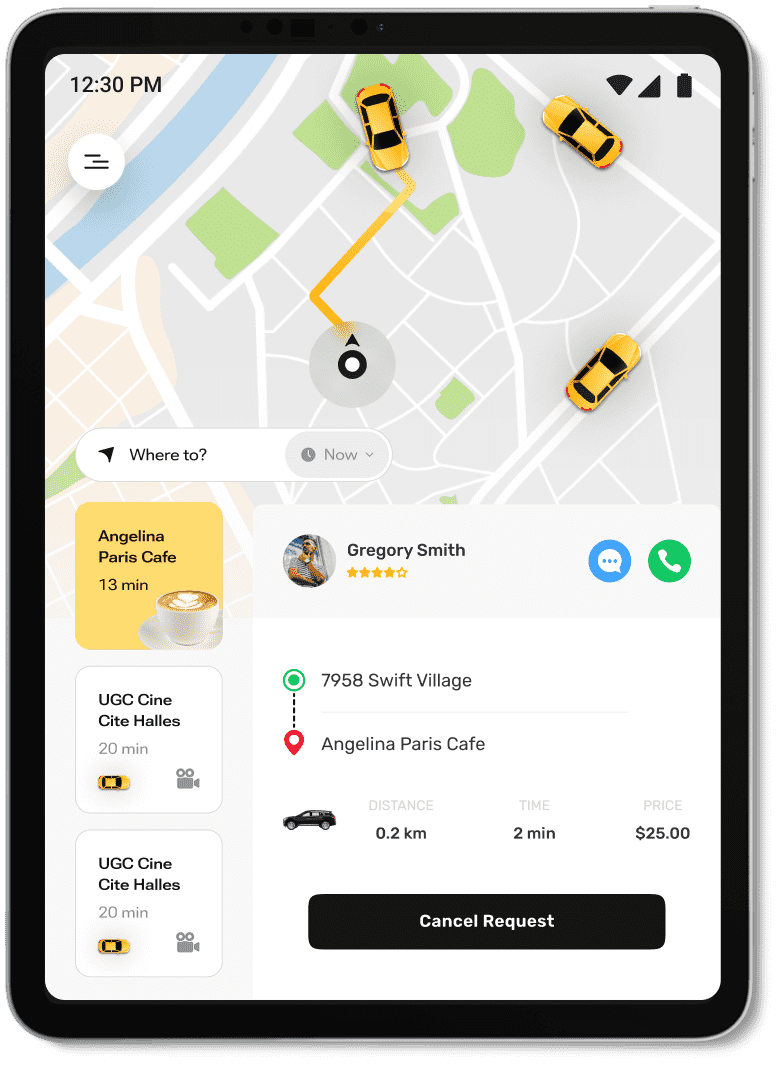 Transform Cab Booking Experience
CUTTING-EDGE FEATURES AND CAPABILITIES
Unlock Limitless Possibilities for Your Business

Streamline Operations
Streamline cab booking operations with our app, efficiently managing bookings, drivers, and customer interactions for enhanced efficiency.

Enhance Customer Experience
Seamless cab booking, real-time driver tracking, and notifications enhance customer satisfaction, loyalty, and convenience.

Scalability and Growth
Scalable app supports business growth, handling increased bookings, users, and drivers for a solid foundation of expansion.

Data-Driven Insights
Data-rich cab app empowers insights, informed decisions, and growth strategies by capturing booking, customer, and driver data.
About us
Webority Technologies
Over 10 years of delivering exceptional IT services globally. We've partnered with diverse clients from startups to large corporations across healthcare, finance, retail, tech and many more. Trust our proven expertise to cater to your unique business needs.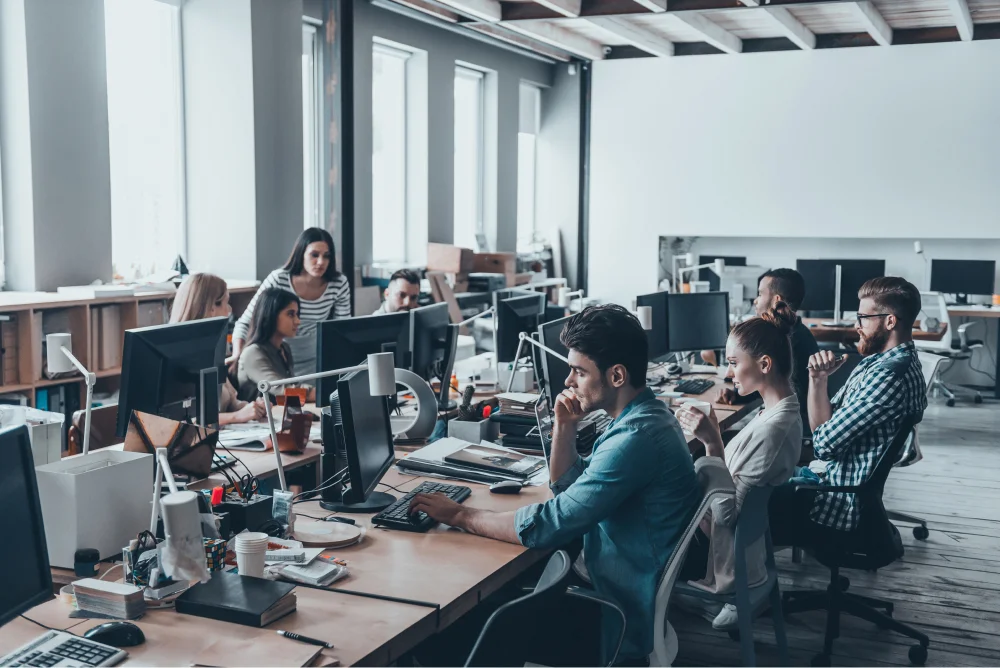 Connect with us today
Work with the Experts.