Revolutionize Reading with our Dynamic Books Mobile App
Empower Your Reading Experience Anytime, Anywhere
Immerse yourself in the captivating world of literature with our cutting-edge Books mobile app. In today's fast-paced digital era, where technology has revolutionized various aspects of our lives, the Books industry is no exception. As avid readers ourselves, we understand the needs and desires of book enthusiasts who seek convenient, on-the-go access to a vast array of literary treasures. Our app is meticulously designed to cater to these needs, offering a seamless and enriching reading experience that transcends the boundaries of time and location.
Gone are the days when you had to carry a stack of heavy books or struggle to find the specific titles you desired. With our Books mobile app, you gain access to an extensive digital library that spans genres, authors, and eras. Whether you're a fan of classic literature, a devotee of gripping thrillers, or a connoisseur of thought-provoking non-fiction, our app's diverse collection ensures there's something for every reader's taste. Beyond the convenience of portability, our app boasts an array of features that enhance your reading journey. Seamlessly adjust font sizes and styles to suit your preferences, ensuring optimal readability. Bookmark your favourite passages or quotes to revisit them at any time. The app's intuitive search functionality enables you to effortlessly find books, authors, or specific keywords, saving you valuable time in your quest for literary exploration. Engage with fellow book lovers through our vibrant community, where you can share your thoughts, recommendations, and reviews. Discover hidden literary gems recommended by like-minded readers, and expand your literary horizons through engaging discussions and interactions. We understand the importance of uninterrupted reading experiences, which is why our app offers offline reading capabilities. Download your favourite books and enjoy them even in areas with limited internet connectivity, such as during travel or in remote locations. Embark on a journey that transcends the boundaries of time and space. Revolutionize your reading habits with our innovative Books mobile app, designed to bring the world of literature to your fingertips, whenever and wherever you desire. Whether you're a passionate bookworm or a casual reader looking to explore new literary frontiers, our app is your gateway to a world of knowledge, inspiration, and endless stories waiting to be discovered.
Let's create something great together
Captivate Readers with Cutting-Edge Apps
Unleash the Power of Words with Custom Books Mobile App Development
Step into a world where literature meets innovation. We specialize in crafting exceptional mobile apps tailored specifically for the Books industry. Embrace the digital transformation and provide readers with an unparalleled literary experience through our bespoke app development solutions. Ignite your book business with a cutting-edge mobile app that captivates readers and expands your reach. Our team of expert developers and designers will bring your vision to life, ensuring a seamless and immersive browsing experience for users. From organizing your vast collection to enabling effortless book discovery, our custom apps are designed to engage and inspire.
Beautiful Apps with World-class UI/UX
Immerse Yourself in a Rich Literary Experience Anytime, Anywhere
Discover the Powerhouse of Features in Our Books Mobile App
Personalized Recommendations
Receive tailored book suggestions based on your reading history, preferences, and ratings, enhancing your book discovery experience and introducing you to new titles you may enjoy.
Reading Stats and Progress Tracking
Keep track of your reading statistics, set reading goals, and monitor your progress within the app. Gain insights into your reading habits, track your achievements, and stay motivated on your literary journey.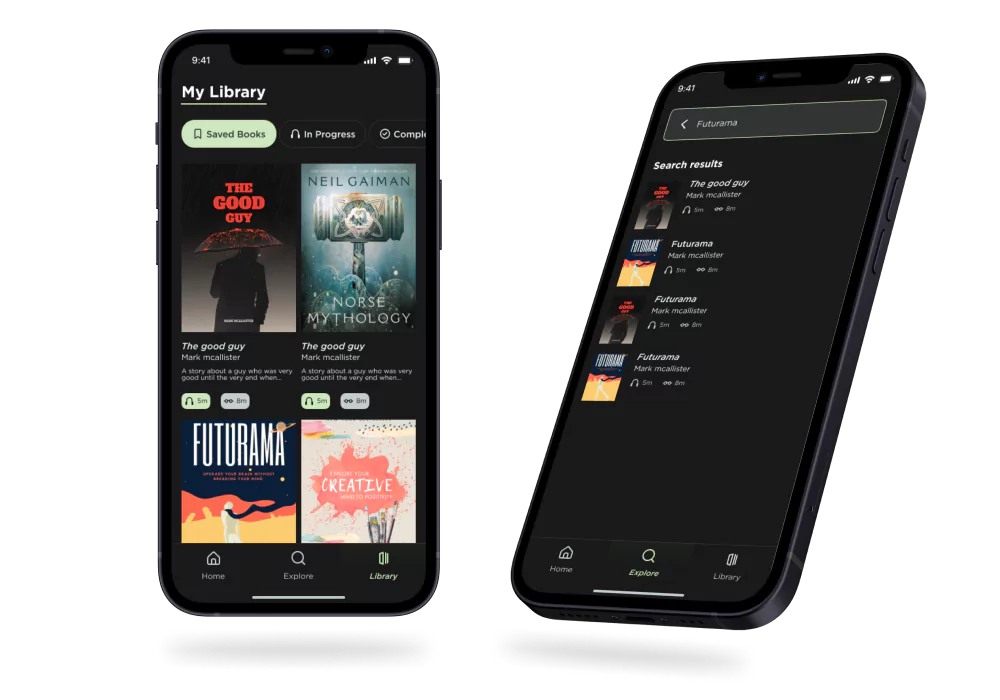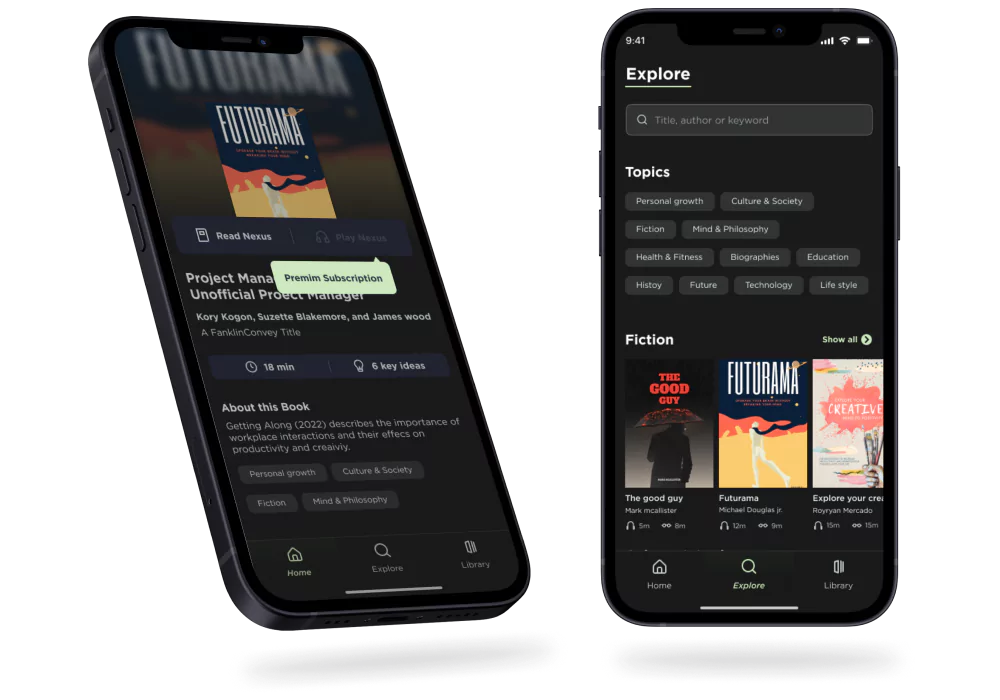 Vast Digital Library
Immerse yourself in an expansive digital library, meticulously curated to encompass a diverse range of genres, authors, and historical periods. Whether you're seeking timeless classics, contemporary bestsellers, or niche literary gems, our app grants you access to an extensive collection, ensuring there's a captivating read for every reader.
Secure Payments
Purchase books securely within the app using trusted and encrypted payment gateways, ensuring your financial transactions are protected and giving you peace of mind while expanding your literary collection.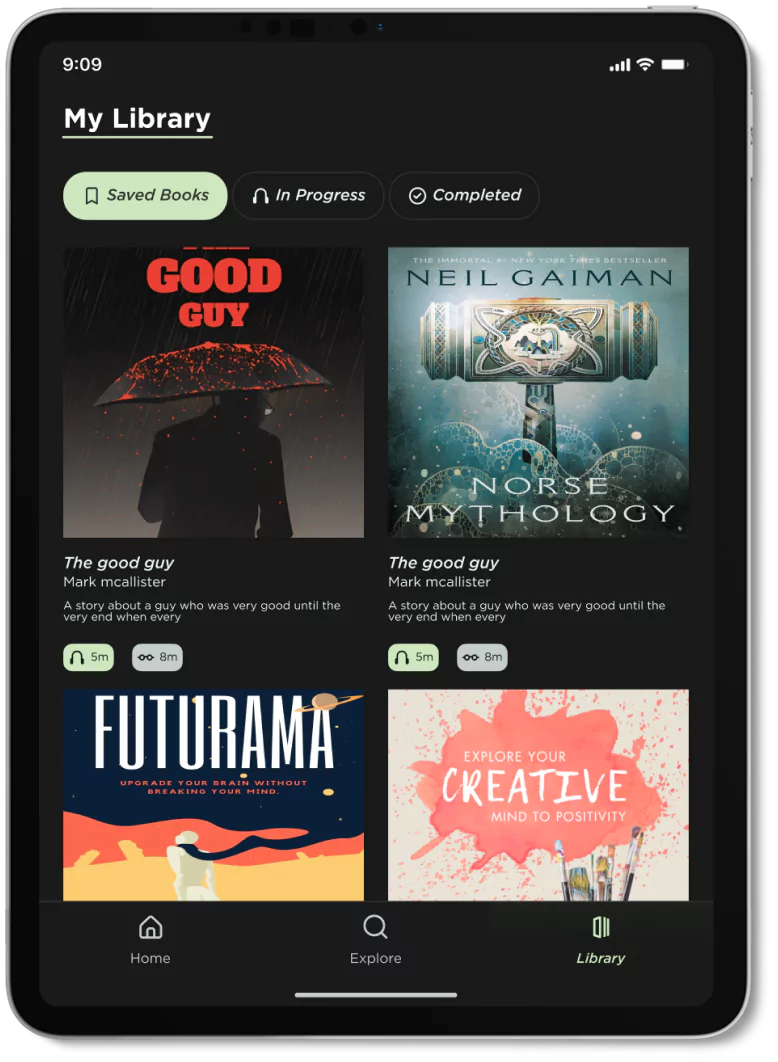 Discover the Literary World
Elevate Your Reading Experience with Cutting-Edge Functionality
Boost Client Profitability with Key Features of Our Books Mobile App
Stay Ahead of Industry Trends
Embrace digital transformation in the books industry, staying ahead of the curve by offering a mobile app that aligns with evolving reader preferences and technological advancements.

Brand Building and Differentiation
Stand out from competitors by creating a unique and branded mobile app that reflects your book business's identity, establishing a strong brand presence in the digital landscape.

Increased Book Discoverability
Utilize advanced search algorithms, metadata tagging, and keyword optimization to enhance book discoverability within the app, increasing the chances of attracting new readers and driving book sales.

Direct Communication Channel
Foster direct communication with readers through push notifications, announcements, and personalized messages, allowing you to engage and connect with your audience in real-time, promoting new releases, events, and special offers.
About us
Webority Technologies
Over 10 years of delivering exceptional IT services globally. We've partnered with diverse clients from startups to large corporations across healthcare, finance, retail, tech and many more. Trust our proven expertise to cater to your unique business needs.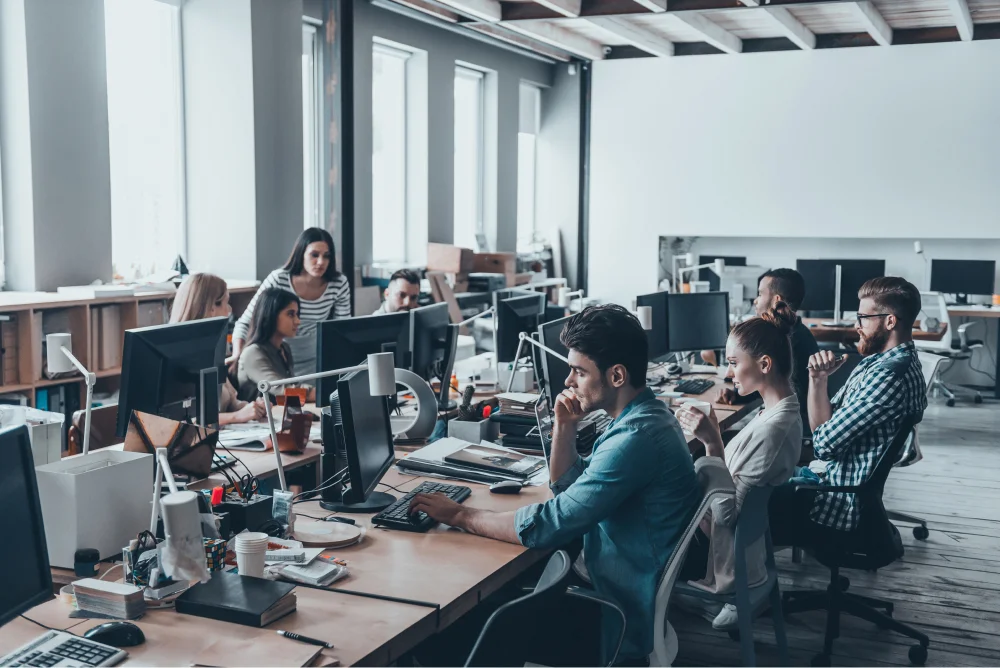 Connect with us today
Work with the Experts.