Empower Your Blogging Experience with a Custom Blog App Development
Take Your Blog to the Next Level with a Feature-Rich and User-Friendly Mobile App Solution
Welcome to the world of limitless creativity and boundless knowledge. With our custom Blogs mobile app, embark on a journey of discovery, inspiration, and connection. Whether you are an avid reader, aspiring writer, or passionate blogger, our app is designed to empower you to explore, engage, and share your thoughts with the world.
Discover a vast collection of thought-provoking articles, captivating stories, and insightful blogs covering a wide range of topics. Dive into the depths of imagination, expand your horizons, and stay updated with the latest trends and ideas. Unleash your creativity, connect with like-minded individuals, and make your voice heard in the ever-evolving landscape of online writing. Experience the power of words, forge meaningful connections, and become a part of the vibrant community of bloggers and readers. Seamlessly navigate through an intuitive and user-friendly interface, allowing you to effortlessly browse, search, and bookmark your favorite articles. Customize your reading preferences, receive personalized recommendations, and curate your own collection of inspiring content. Engage with authors, leave comments, and join discussions to share your thoughts and perspectives. Embrace the joy of sharing your own stories, expertise, and insights by creating your own blog within the app. Connect with readers who resonate with your ideas, build a loyal following, and establish your presence in the world of blogging. So, why wait? Embrace the power of words, embark on a journey of discovery, and unlock the potential of your creativity with our custom Blogs mobile app. Join our community of writers, readers, and thinkers, and let your voice be heard. Dive into a world of captivating stories, thought-provoking ideas, and endless inspiration. Start your blogging adventure today and shape the future of online writing.
Let's create something great together
Ignite Engagement and Amplify Your Voice in the Digital World
Discover the Power of Words with a Custom Blogs Mobile App
Are you ready to share your ideas, insights, and stories with the world? Unlock the power of blogging and connect with readers through a custom blogs mobile app developed exclusively for your needs. At Webority Technologies, we specialize in creating innovative mobile apps that cater to the unique requirements of bloggers. Discover how our expert team can help you build a captivating platform, amplify your voice, and unleash the potential of your blog in the digital age.
Beautiful Apps with World-class UI/UX
Amplify Your Voice Today!
Create, Connect, and Share Your Ideas with the World
User-Friendly Interface
Enjoy a seamless and intuitive app experience that makes writing and managing blog content effortless.
Commenting and Engagement
Foster a vibrant community around your blog by enabling readers to leave comments, sparking discussions, and building meaningful connections.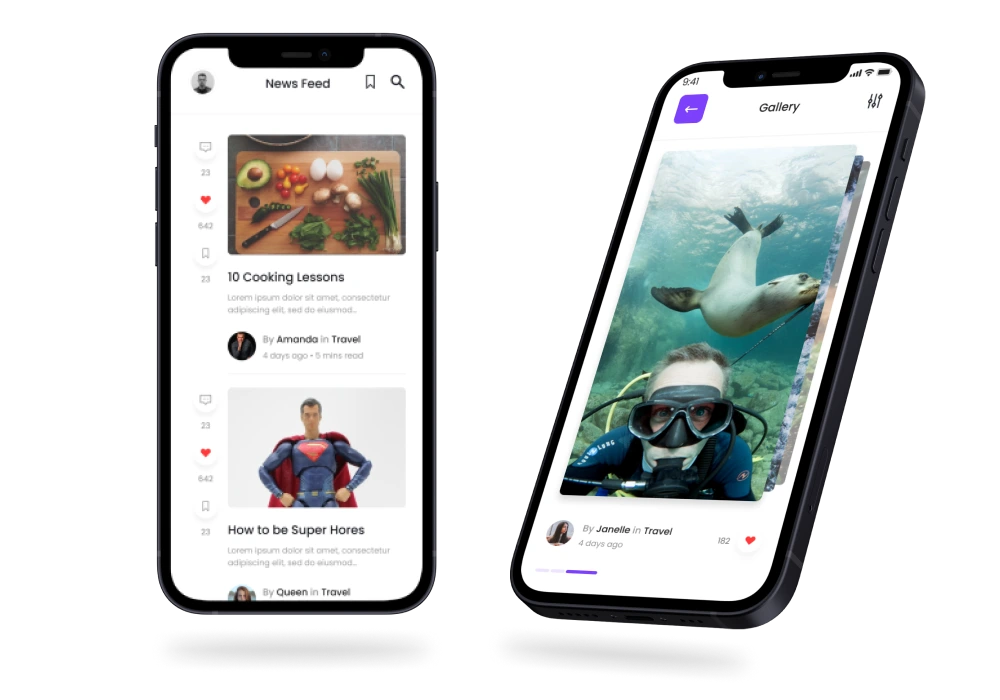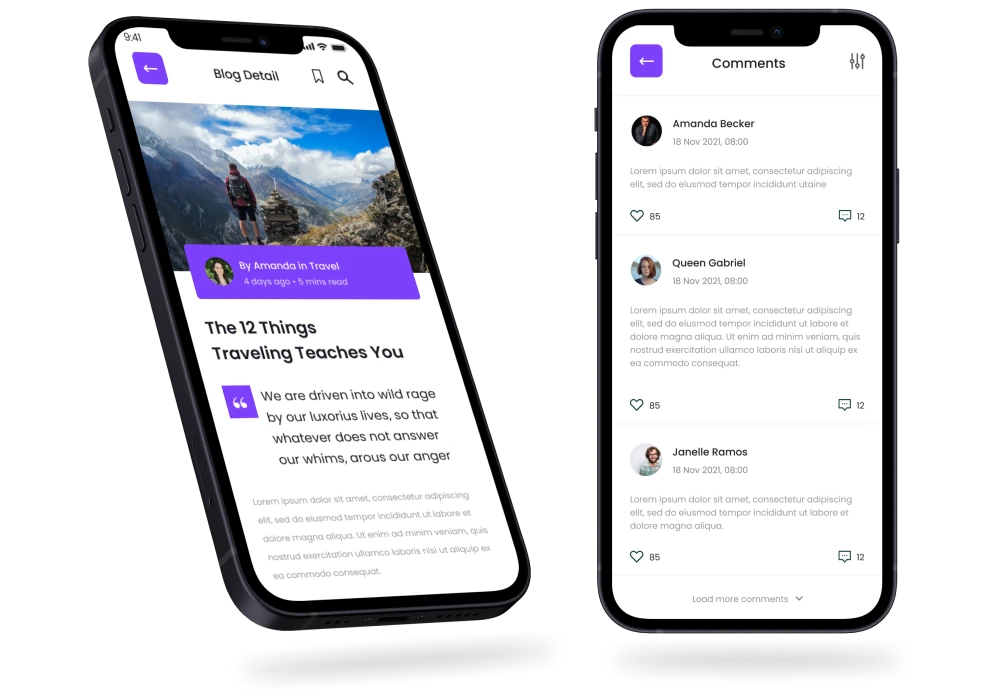 Search Engine Optimization (SEO)
Optimize your blog posts for search engines with built-in SEO features, increasing your visibility and driving organic traffic to your content.
Subscription and Newsletter
Allow readers to subscribe to your blog or newsletter, building a loyal audience and maintaining direct communication with your followers.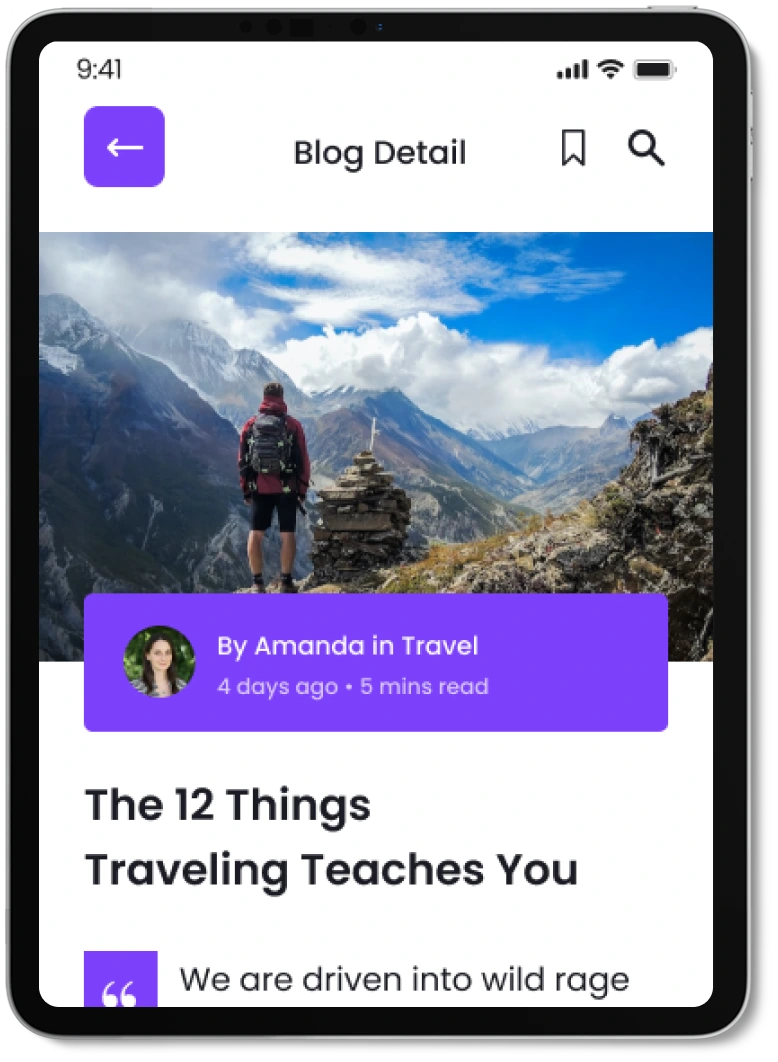 Discover, Engage, Inspire.
Create, Connect, and Share Your Ideas with Our Powerful Blogging Platform
Unlock Your Writing Potential with a Custom Blogs Mobile App

Analytics and Insights
Gain valuable insights into your blog's performance, including page views, engagement metrics, and audience demographics, empowering you to refine your content strategy.

Continuous Support and Updates
Our partnership doesn't end with app development. We provide ongoing support, regular updates, and maintenance services to ensure your app remains secure, up-to-date, and optimized for a seamless user experience.

Monetization Options
Explore monetization avenues such as advertising, sponsored content, or premium subscriptions, turning your blog into a revenue-generating platform.

Social Media Integration
Easily share your blog posts on popular social media platforms, expanding your reach and attracting more readers to your content.
About us
Webority Technologies
Over 10 years of delivering exceptional IT services globally. We've partnered with diverse clients from startups to large corporations across healthcare, finance, retail, tech and many more. Trust our proven expertise to cater to your unique business needs.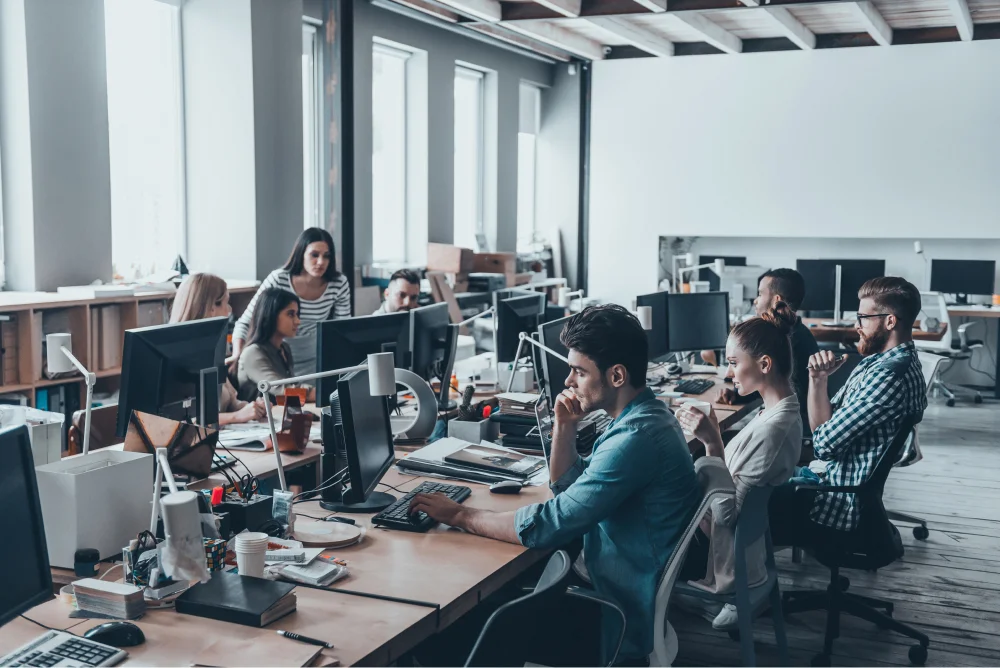 Connect with us today
Work with the Experts.