Beauty And Cosmetic Store App Development Services Company
Seamlessly Showcase, Sell, and Succeed in the Beauty Industry
Webority Technologies is a leading company that offers superior Beauty and Cosmetic Store App development services to meet your business needs. In an era where smartphones have become an integral part of our lives, industries across the board are harnessing the power of mobile applications to enhance customer experiences and streamline business processes. The beauty and cosmetic industry is no exception, with the rapid rise of beauty and cosmetic products app development.
These apps are transforming the way consumers interact with brands, discover new products, and access personalized beauty solutions. In this article, we will delve into the world of beauty and cosmetic products app development, exploring its benefits, key features, and its significant impact on the industry. 
With the increasing reliance on smartphones, consumers are now seeking convenience at their fingertips.
Beauty enthusiasts are no longer limited to physical stores; they can now explore a wide range of products and services through mobile apps. The beauty and cosmetic industry has recognized this shift in consumer behavior, leading to a surge in beauty app development.
Gone are the days when customers would visit physical stores to explore beauty and cosmetic products. With the rise of smartphones and the convenience they offer, the focus has shifted to digital platforms.
Beauty and cosmetic store apps have emerged as a game-changer in this context. They provide a seamless and engaging shopping experience to customers, all at their fingertips. The ability to browse through an extensive range of products, read reviews, and make purchases anytime, anywhere, has transformed the way consumers approach beauty shopping.
Let's create something great together
Global Reach, and Enhanced Customer Experiences
Creating Online Presence of Your Beauty & Cosmetic Store
In the dynamic world of beauty e-commerce, staying ahead of the competition requires embracing the power of technology and harnessing the immense potential of mobile apps. We understand the unique needs of beauty e-commerce businesses and specialize in developing custom mobile apps tailored to elevate your brand and drive exceptional results. With our cutting-edge mobile app solutions, you can unleash your brand's true potential and establish a strong online presence that captivates your target audience. Seamlessly showcase your products, offer a seamless and intuitive shopping experience, and create a lasting impression with a captivating brand experience.
Beautiful Apps with World-class UI/UX
Discover the Best App Features
Revolutionize Your Beauty Brand with Comprehensive Features
Intuitive Product Catalogue
Showcase your extensive range of beauty products with captivating visuals, detailed descriptions, and advanced search capabilities. Empower your customers to easily explore and discover their favourite products.
Personalized Recommendations
Implement intelligent recommendation algorithms that suggest relevant products based on customer preferences, browsing history, and purchase behaviour. Enhance customer engagement and increase cross-selling opportunities.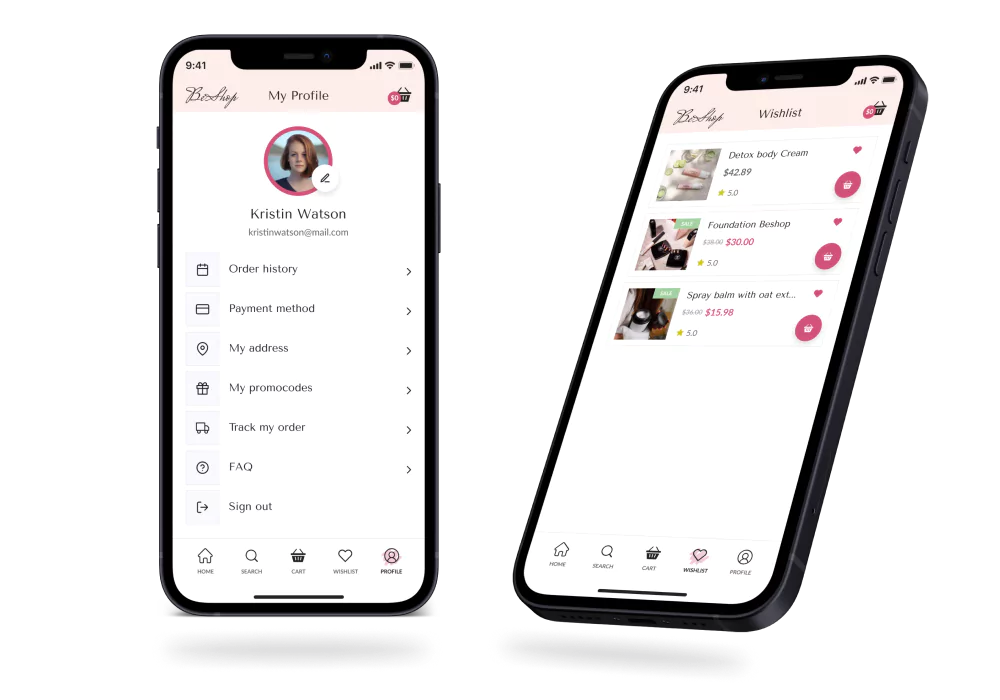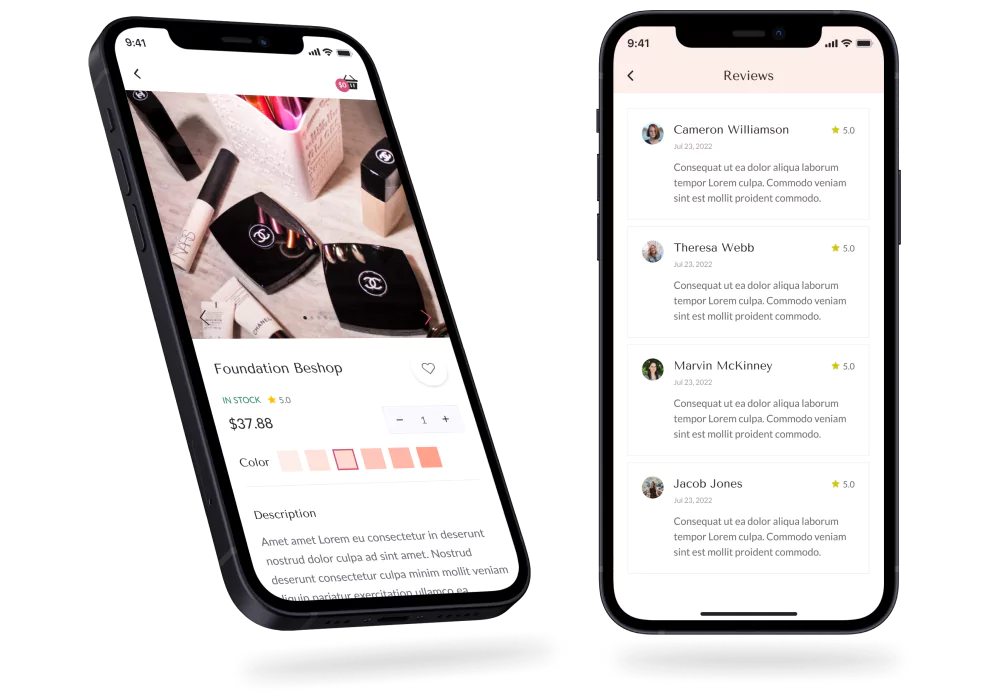 Wishlist and Favourites
Allow customers to create personalized wish lists and save their favourite products for future reference. Enhance customer convenience and streamline the purchase journey.
Order Tracking and Notifications
Provide real-time order tracking updates to customers, keeping them informed about the status of their purchases. Send automated notifications for order confirmations, shipping updates, and delivery notifications.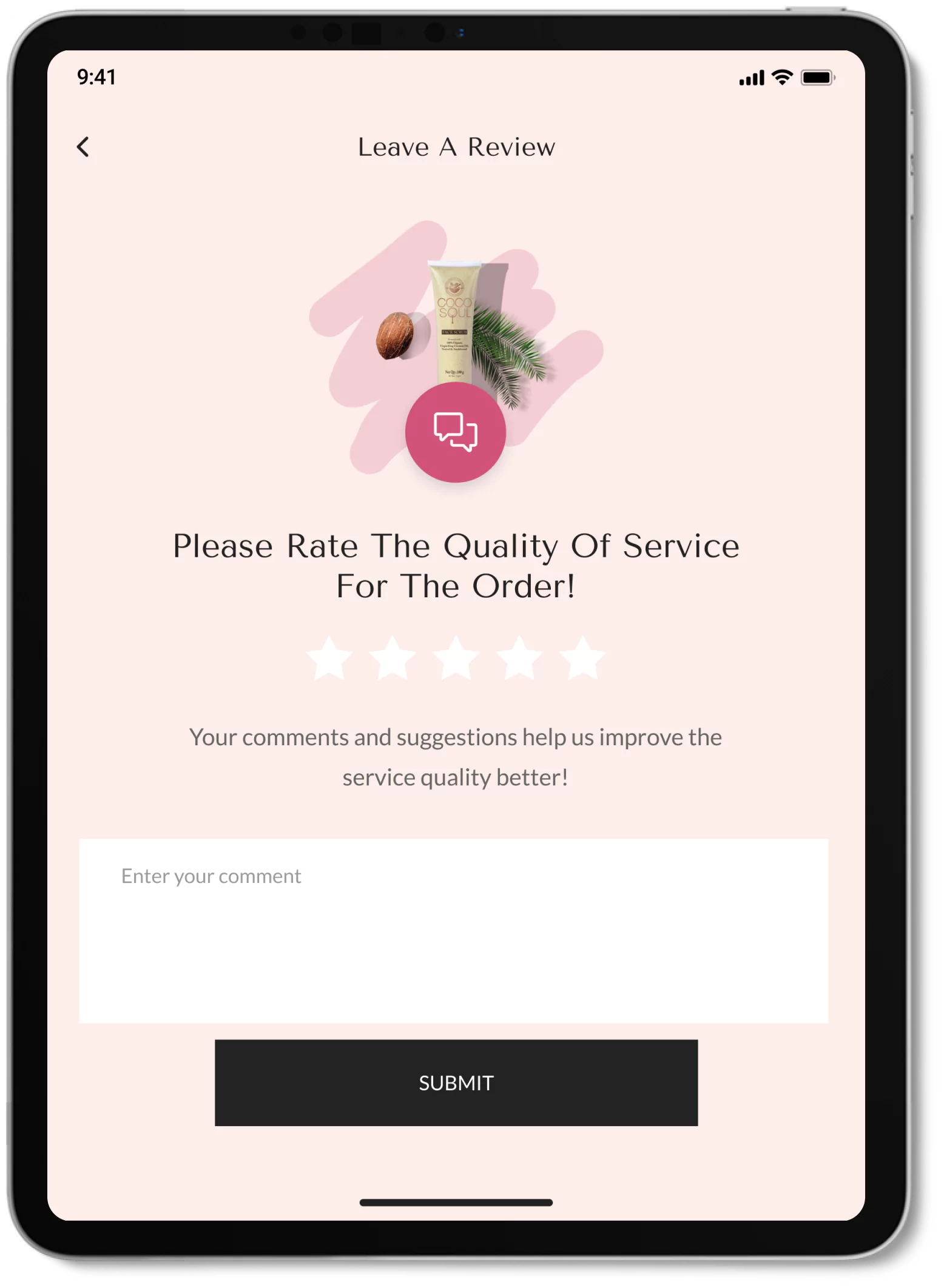 Transform Your Beauty Ritual Today!
Transform Your Beauty Business with a Mobile App
Unlock the Benefits of a Beauty E-Commerce Store App
Convenient and Secure Shopping
Provide customers with a secure and convenient shopping experience, enabling them to browse and purchase products anytime, anywhere, with secure payment gateways and user-friendly interfaces.

Competitive Advantage
Stay ahead of the competition by offering a mobile app that sets your beauty e-commerce business apart. Differentiate yourself with advanced features and a superior user experience.

Improved Brand Visibility
Stand out in the competitive beauty industry by offering a unique and user-friendly mobile app. Enhance brand visibility and establish a distinct identity in the digital marketplace.

Enhanced Customer Engagement
Engage customers with personalized product recommendations, loyalty programs, and push notifications, fostering stronger connections and repeat business.
Why Choose Us?
By choosing our company for your beauty and cosmetic store app development, you're partnering with experts who understand the intricacies of the industry and can translate your vision into a stunning, user-friendly digital platform.
About us
Webority Technologies
Over 10 years of delivering exceptional IT services globally. We've partnered with diverse clients from startups to large corporations across healthcare, finance, retail, tech and many more. Trust our proven expertise to cater to your unique business needs.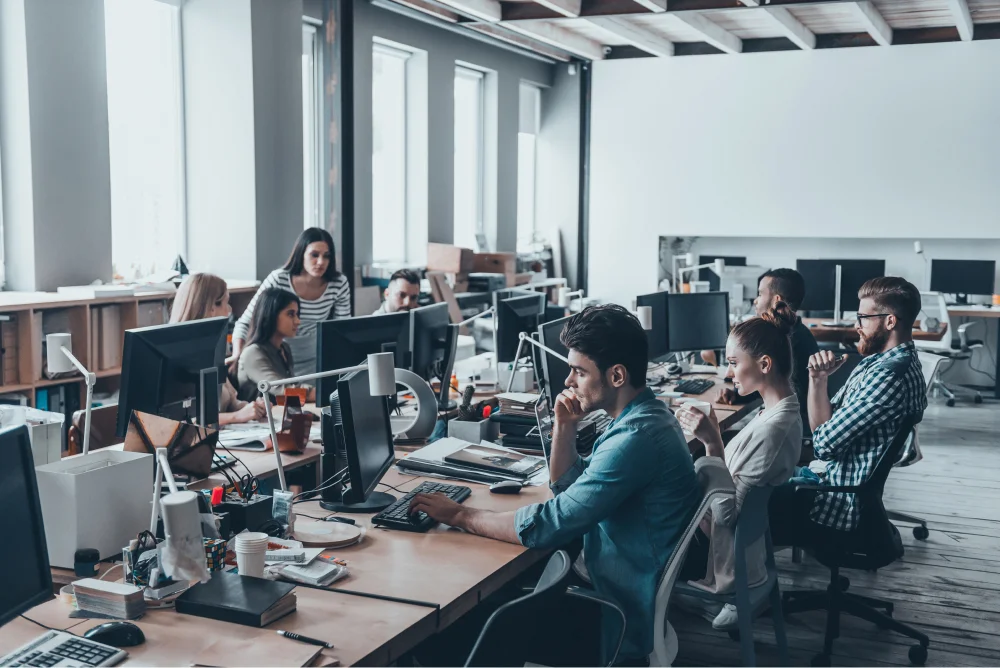 Connect with us today
Work with the Experts.