Elevating Hospitality Experiences through Accommodation Booking App
Accommodation Booking App Development: Future of Accommodation
Discover the world of accommodation booking app development, where convenience meets choice, providing users with a seamless way to find, compare, and book their perfect stay. Explore how these mobile apps revolutionize the booking process, offering personalized recommendations, real-time availability, and user reviews for a hassle-free experience.
In the digital era, travel planning has undergone a revolutionary transformation. With the advent of accommodation booking apps, travelers now have the convenience of finding and reserving their ideal lodging options at the touch of a button. This article delves into the intricacies of developing an accommodation booking app, highlighting the key features and considerations necessary to create a seamless and user-friendly experience for travelers worldwide.
Let's create something great together
INTUITIVELY RESERVE ACCOMMODATIONS
Unlock Your Business's Power with Experts
In the fast-paced and ever-evolving world of the accommodation industry, staying ahead of the competition is paramount. With the rise of mobile technology, customers now expect quick and convenient solutions at their fingertips. Whether you own a hotel, vacation rental, or bed and breakfast establishment, having a dedicated mobile app for your accommodation business can be a game-changer. Our custom-built accommodation booking app development services are designed to meet the unique needs of the accommodation sector, enabling you to provide seamless booking experiences, boost customer engagement, and maximize revenue potential.
Beautiful Apps with World-class UI/UX
Unleash the Power of Result-Driven Features
Features Designed to Maximize Results
User-Friendly Interface
We create intuitive and visually appealing interfaces that are easy to navigate, allowing your customers to find and book accommodations effortlessly.
Real-Time Availability
Display up-to-date room availability and pricing information in real-time, ensuring accuracy and minimizing booking conflicts.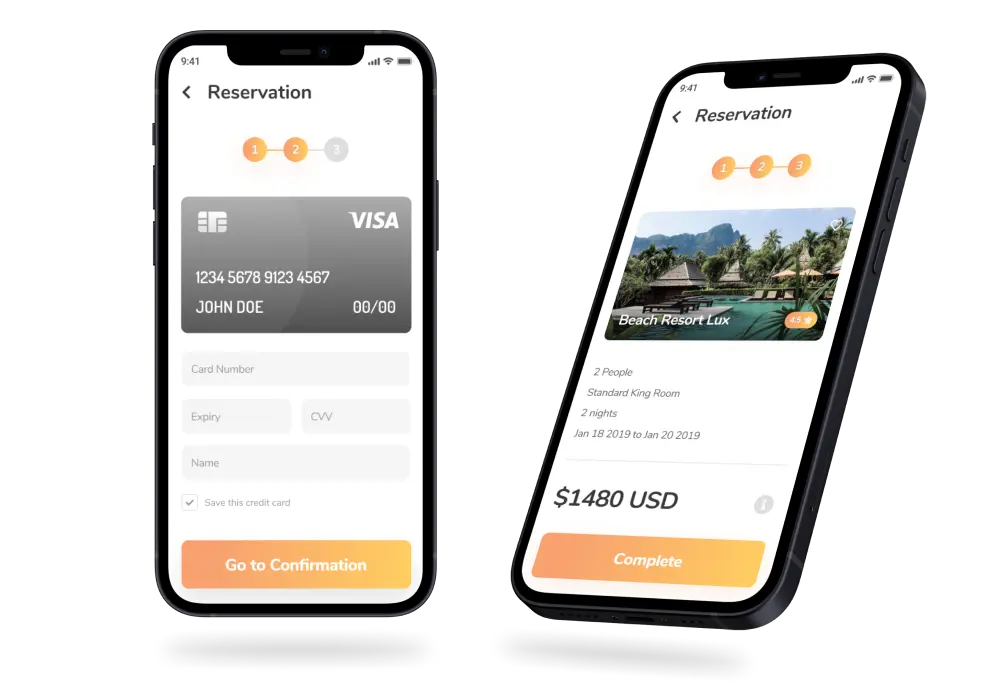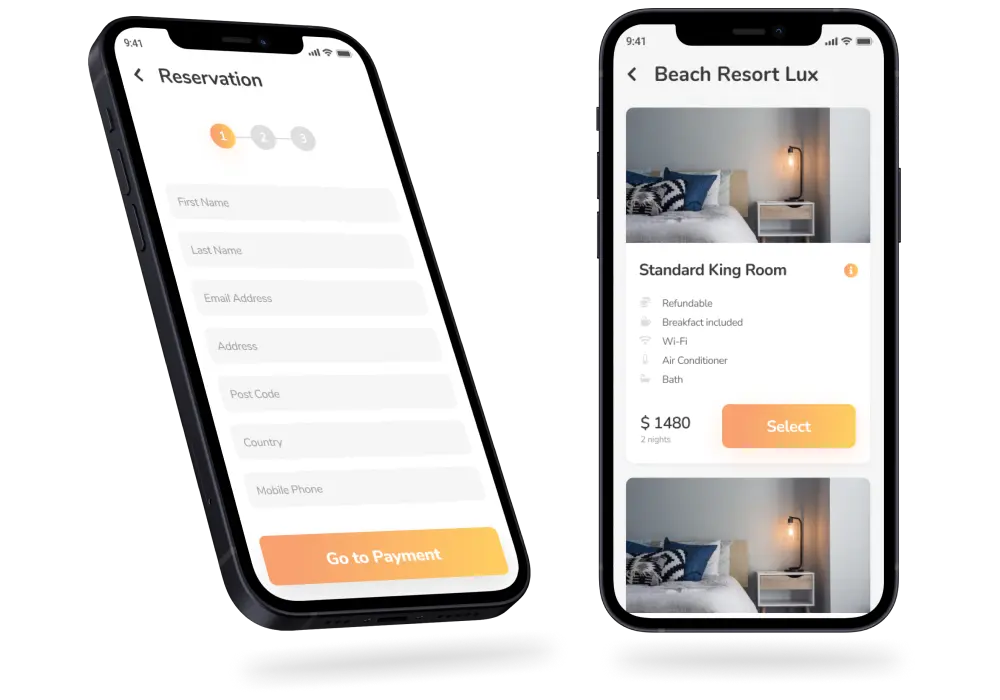 Secure Payment Gateway
Integrate a secure payment gateway into your app, allowing customers to make seamless and secure payments for their reservations.
Advanced Search and Filtering
Empower users to refine their search based on location, dates, price range, amenities, and other relevant criteria, enabling them to find their ideal accommodation quickly.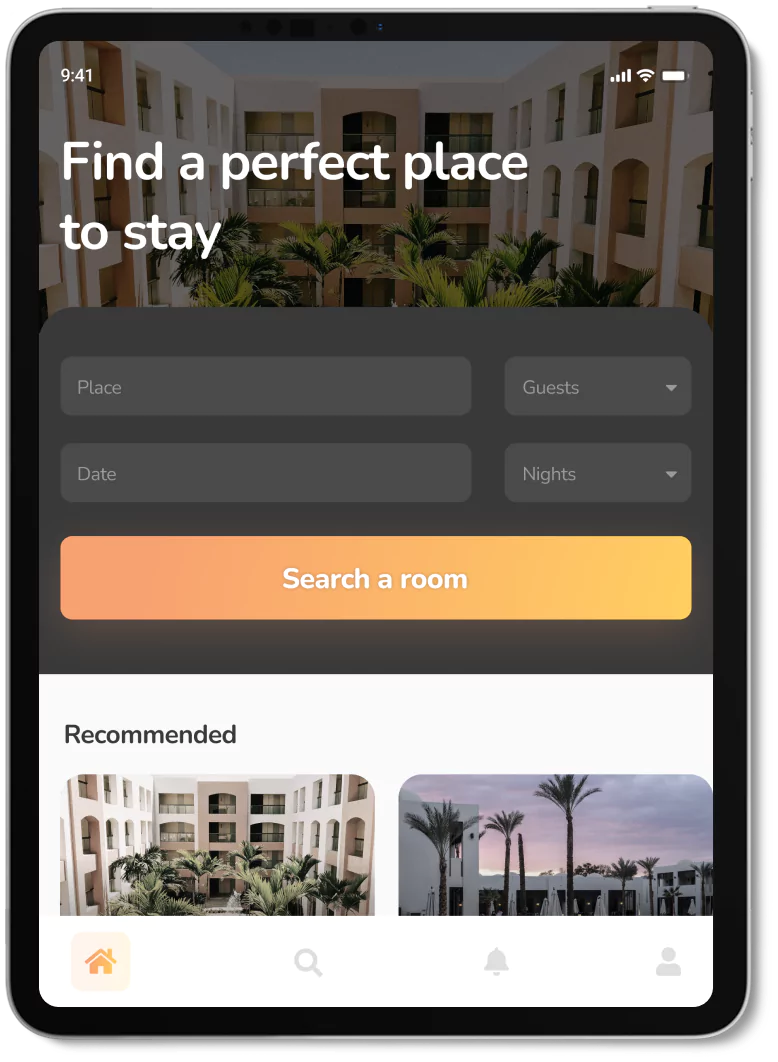 Elevate Your Reservation Journey
RETHINKING THE STATUS QUO
Explore a Vast Array of Possibilities

Seamless Booking Experience
Provide your customers with a seamless and convenient booking experience, enabling them to make reservations anytime and anywhere.

Customer Engagement
Build stronger relationships with your customers through personalized offers, notifications, and loyalty programs, increasing customer engagement and fostering loyalty.

Data-driven Insights
Leverage app analytics for data-driven decisions, optimizing business strategy with customer insights.

Enhanced Brand Visibility
Stand out from the competition and increase your brand's visibility by having a dedicated mobile app that showcases your unique offerings.
Why Choose Us?
Choose us as your co-working space app development partner and benefit from our industry expertise, customized solutions, user-centric design, timely delivery, robust functionality, and ongoing support. Together, we can create a powerful app that enhances the efficiency and success of your co-working space.
About us
Webority Technologies
Over 10 years of delivering exceptional IT services globally. We've partnered with diverse clients from startups to large corporations across healthcare, finance, retail, tech and many more. Trust our proven expertise to cater to your unique business needs.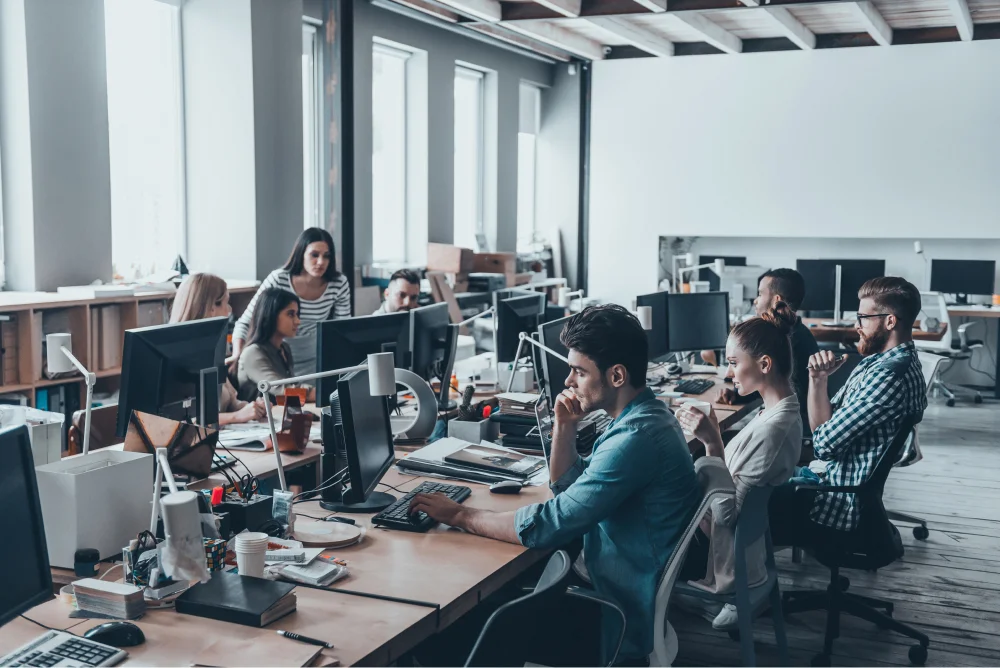 Connect with us today
Work with the Experts.